After six months with an MG ZS EV we have bid a farewell to our faithful little electric friend.
Well, 'friends' actually, as we had two of them - while we started our long term test in a standard range facelifted ZS, we swapped that out for a long range version to finish our time in and see whether the extra cost for the extra battery capacity is worth it.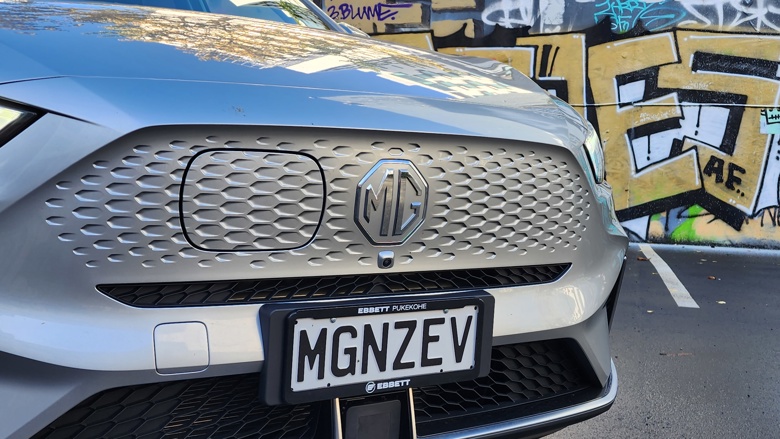 Largely identical, apart from battery size and colour, our two ZSs would go on to do duty as city runabouts and daily long-range commuters during our time with them, and over the six months both proved to be comfortable and reliable, with the later long range model suiting Editor Evans' Hamilton to Auckland commute.
While the recent facelift brought a host of new and refreshed features to the ZS EV, there was one thing in particular I was looking forward to living with (and one thing I discovered that disappointed me, but more on that later). That thing was the introduction of internet connectivity and app control to the ZS.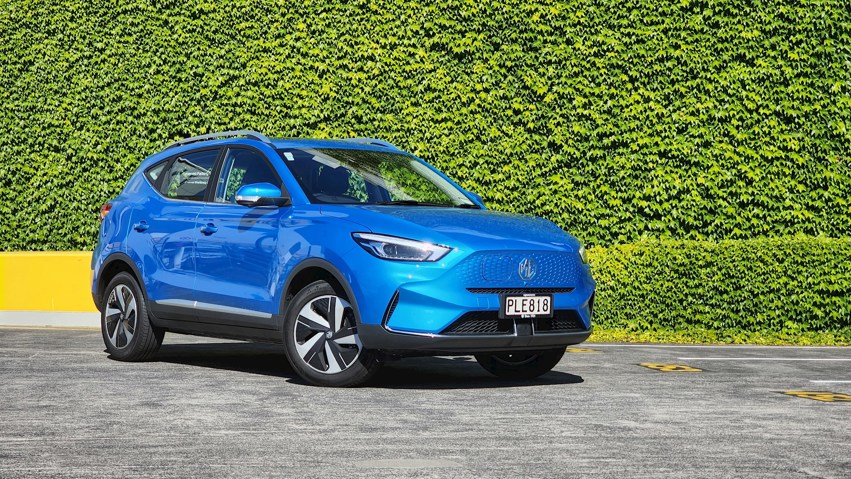 Previously in another life and for another publication, I had run the original ZS EV as a long termer, which was followed by a Mercedes-Benz EQA 250. People look at me funny when I say that I genuinely preferred the MG over the Benz because it was simply more enjoyable to drive - but the one area the $90k (at the time) small German SUV had all over the $40k small Chinese SUV was in its connectivity and fantastic app.
Speaking as someone whose entire home - hell, entire life really - is connected via the magical tubes of the interweb, the ability to seamlessly integrate my car into that was a fantastic experience. How much charge did the battery have? Check the app. Its hot out and the car has been parked in the sun? Fire up the A/C via the app before you get to it. Gripped by a sudden wave of fear at 3am in the morning that you got distracted and left the window down and the local cats are likely to be making the most of it? Check the... actually, just roll over and go back to sleep; it's too late to do anything about that anyway...
So I was super keen to try it in the MG when DRIVEN got the updated model. And it didn't disappoint. Despite a bit more of a convoluted set up process, once you had the MG connected it provided a reliable and constant connection, with fast updates and a wide range of usable features.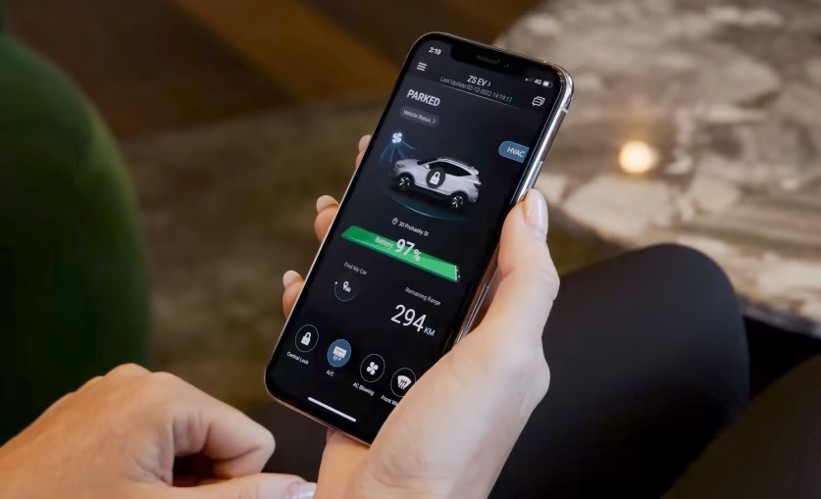 The one irritating aspect of it, however, was the fact that you could only have one user connected to it at a time, meaning that two or three users had to use the same account and log out before someone else could use it. Not a huge hassle, but annoying nonetheless.
The updated ZS also got more driver aids added to it, including a lane keep assist system that is best described as "mental". Easily one of the worst of these systems, it will pull the steering wheel aggressively away from the line on the road it detected, as opposed to gently guiding you away.
This would often mean that the car would then detect the opposing line and drag the wheel back the other way... it wasn't exactly dangerous, as you can easily steer through it, but it is rather unnerving. And really, REALLY annoying.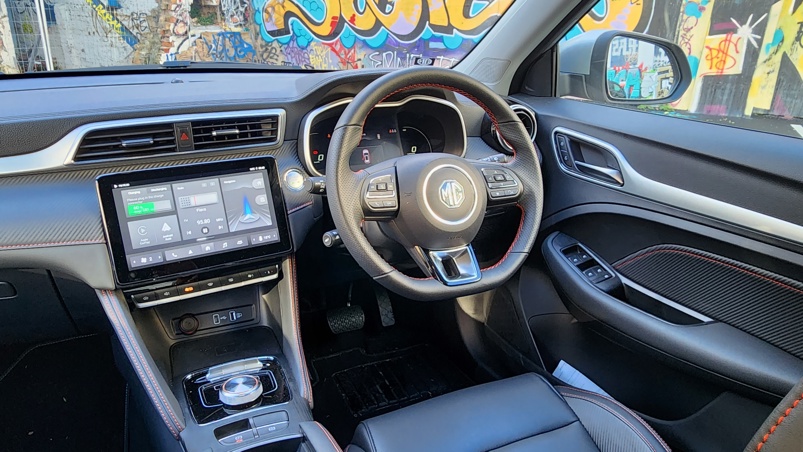 However, in the MG's favour the system would stay off when you switched it off - even when you turned the car off entirely - and wouldn't come back on unless you switched it on again. Which you wouldn't, because it really is crap.
And that one aspect that disappointed me? That was the fact that MG has made the ZS EV far more sensible and progressive in its power delivery. Why is that a disappointment? Because the last one was an hilarious little hooligan off the line, with brilliantly aggressive power delivery that could see you absolutely demolishing far faster (and more expensive) cars away from the traffic lights.
Okay, so it quickly came to an end once you hit around 50km/h, but that initial punch off the line was a blast.
As much fun as it was though, it probably isn't really what buyers of small urban SUV runabouts are really after, and the need to shock AMG drivers away from intersections isn't really all that high on their list of priorities, so a more progressive and linear power delivery is appealing to more potential buyers. I guess...
Also, the Long Range model loses 15kW on the standard range models (130kW versus 115kW), no doubt in an effort to squeeze maximum range from the larger 72kWh battery.
Over our 6 months with the two ZS EVs both provided effortless and fault-free running. While some of the stalks and switches in the interior feel a bit flimsy, nothing came loose or fell off, and creaks or rattles (something much more noticeable in an EV, even brand new ones) were minimal despite its budget origins.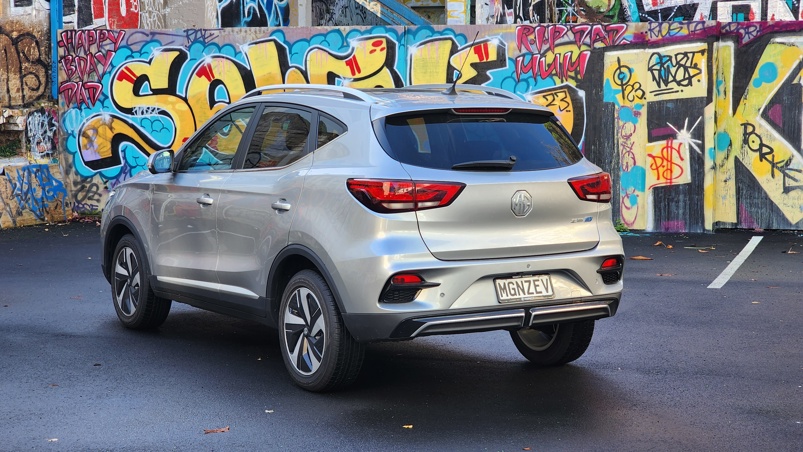 While I have a massive soft spot for the original model, the updated one lacks its charmingly mad character, but goes a long way towards making up for that with the extra features like wireless phone charging and the app connectivity.
It does let things down again a bit with its eccentric lane assist system and messy infotainment controls, but for the money you are still getting a very convincing little EV.
The long range model initially asked an $11k premium for the extra battery capacity over the $53,990 Essence (not to mention the entry spec Excite at $49,990), a recent price drop to $59,990 has reduced the difference to a more manageable $6k. But you would still really need that extra range to justify the jump. 
However, it also sees the ZS priced similarly to some pretty convincing EVs like the BYD Atto 3 and, most alarmingly for MG, the recently discounted Tesla Model 3, which makes the long range car a LOT harder to justify.
When it launched, the ZS EV shone brightly as the cheapest new EV you could buy in New Zealand and, while the entry level standard range Excite model can still claim that crown, the shine is not quite so bright in the face of increased competition in its price range.
MG ZS EV LONG RANGE
MOTOR: 72kWh battery with single electric motor
POWER: 115kW/280Nm
GEARBOX: Single-speed automatic, FWD
RANGE: 440km
PRICE: $59,990