To understand what the new Vitara Hybrid can and can't do, it's helpful to also understand some minor sleight of hand on the part of Suzuki New Zealand.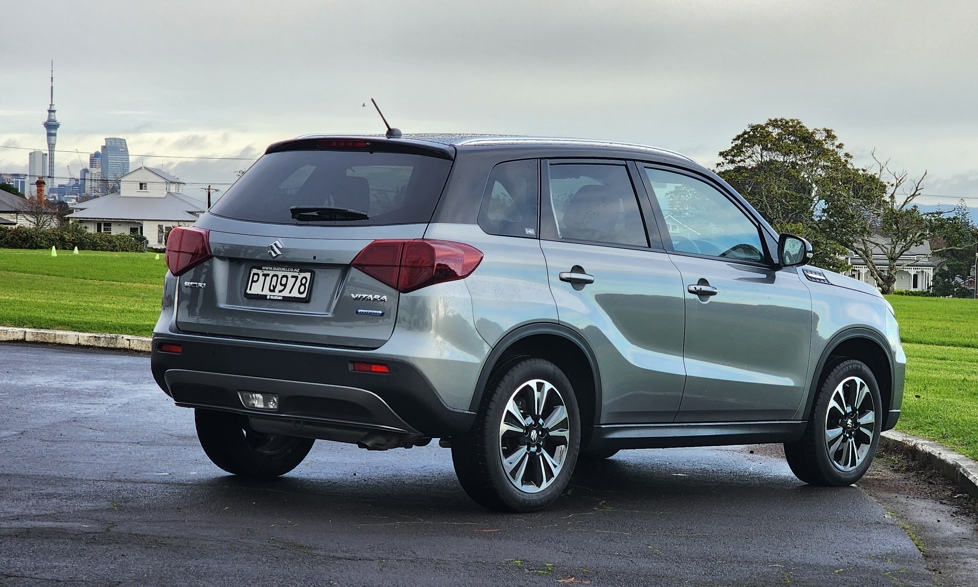 This "Vitara Hybrid" isn't a hybrid as we usually know it. Most hybrid electrified vehicles (HEVs) can capture energy normally lost in braking and deceleration, store it as electricity and then use it to power an electric motor; sometimes that's to drive the wheels in EV mode (for very short distances), or assist the combustion engine.
This new Suzuki is a mild hybrid (MHEV), which means it can capture and store energy, but it doesn't have an electric motor to drive the wheels. There's an integrated starter generator (ISG) attached to the engine for electric stop/start and a little bit of assistance, but mostly the 48-volt electrics are used for ancillary vehicle functions to help reduce the load on the engine.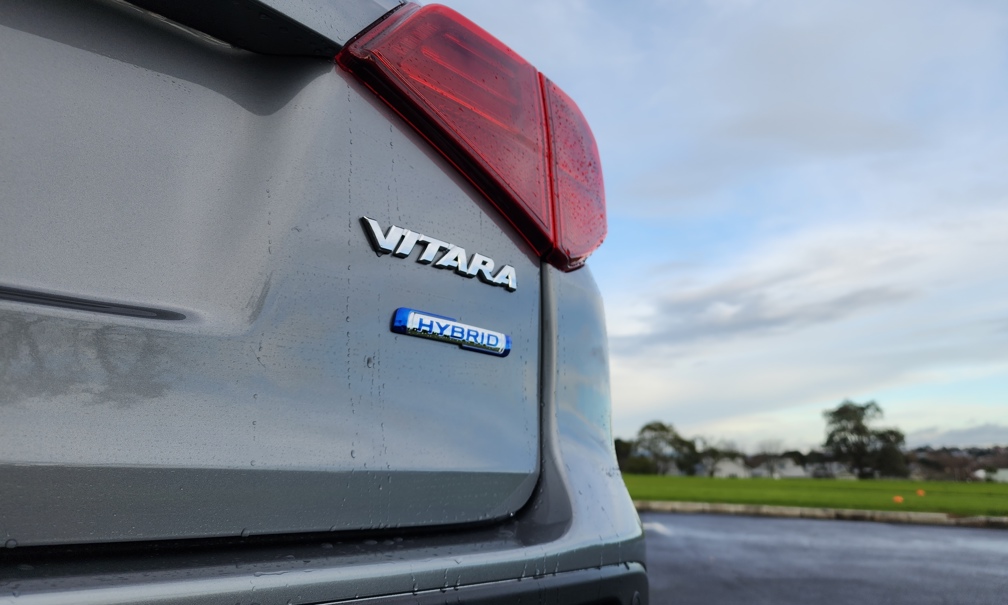 Many new cars have MHEV tech, but in most cases you probably wouldn't know it. It's not usually seen as badgeworthy. But Suzuki has chosen to put the H-word on the Vitara's tailgate, just as it does with the Suzuki Swift Hybrid (also an MHEV).
Good marketing, as it highlights the clean tech in the car and appeals to those private and fleet buyers wanting to advertise their eco-credentials. It's also potentially problematic, as that bright blue badge can create an expectation of extreme frugality that the car can't fulfil.
Make no mistake, the Vitara Hybrid is an economical car: fuel economy ranges from 5.0 to 6.0l/100km depending on the model, getting you a rebate of between $2851-$1613 under the current Clean Car Discount rules (at least until July).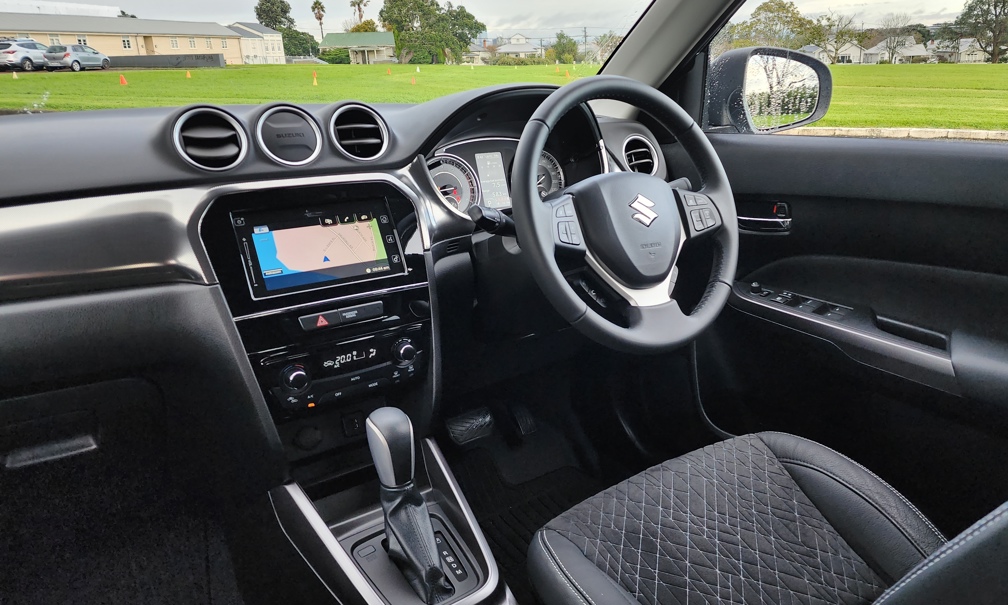 But it's nowhere near the fuel economy of a full hybrid like a Toyota Corolla Cross or Kia Niro HEV, for reasons we've already discussed. As long as you understand that, you'll get along with the Vitara Hybrid just fine.
An MHEV Vitara is still a better Vitara, for sure. The BoosterJet turbo engine is borrowed from the Swift Sport - less power, more torque in this application. It's always been full of character and exceptionally smooth; it's matched to a conventional six-speed automatic (Suzuki's large European customer base rejected CVT for Vitara a long time ago) and the whole powertrain is both refined and perky. It's a fun family car, the biggest potential frown coming from the requirement to feed the BoosterJet costly 95-octane fuel.
The MHEV system definitely adds an extra twist of smoothness with that ISG assistance and of course, it reduces fuel use. Not a lot, given the standard Vitara Turbo AWD achieves 6.2l/100km. But less is still better, right? And the non-hybrid models will eventually give way to the electrified models in NZ anyway, so it's a moot point.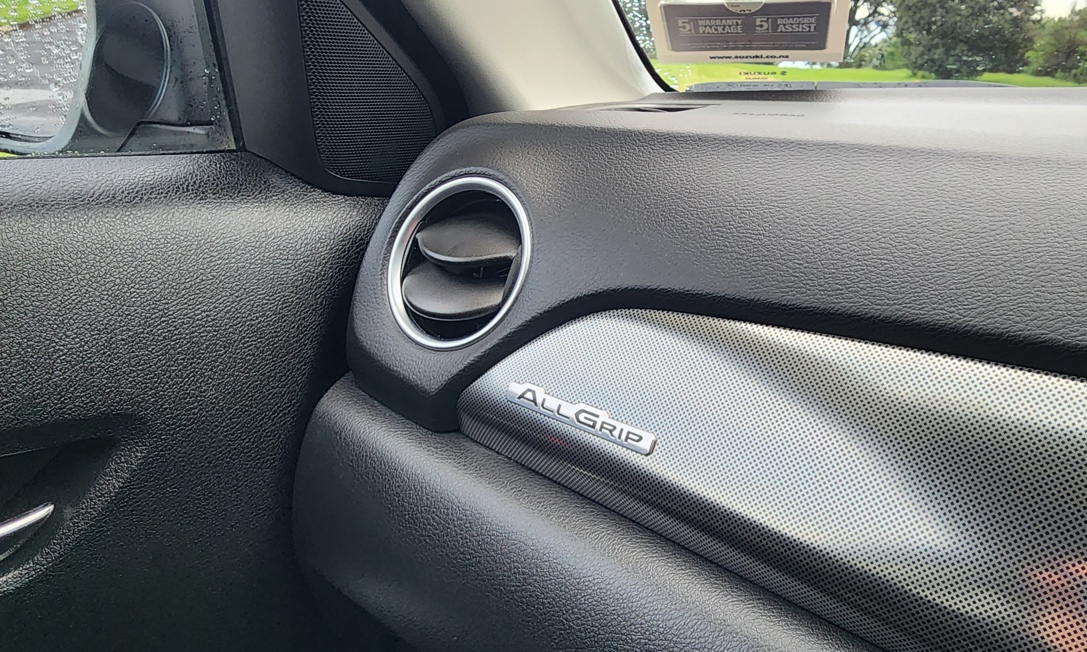 Our test Vitara is the top JLX with AWD. The 2WD models are accomplished, but Suzuki's AllGrip system has always been great. You can run it in Auto, go to 50/50 Lock for off-tarmac driving and even send a bit more power to the back with Sport mode. It's very versatile and brings significant improvements to the little SUV both on and off road.
There's no getting away from the fact Vitara is a very familiar (to put it politely) model - launched way back in 2015. It's had some significant upgrades under the skin, but what you can see and touch hasn't changed a whole lot in eight years.
You can spot the Hybrid by its LED lights with a prominent blue strip through the lens.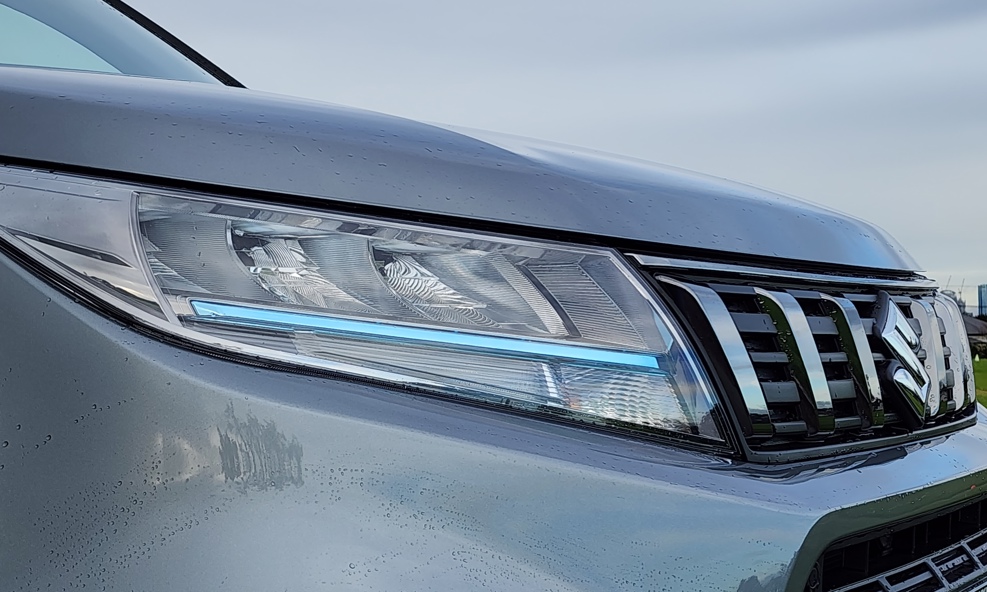 The safety kit has definitely moved with the times: a full suite of driver-assists is standard across the range, including Lane Departure Warning and adaptive cruise control with "stop & go" according to Suzuki, although it does deactivate when the car halts behind another at an intersection (so it rolls forward and you then have to brake); it will also quit at low speed if the car in front suddenly turns off and the Suzuki radar loses it. Nifty tech, but not quite there in this model.
The cabin does still look quite funky, but the plastics are unrelentingly hard; the infotainment screen is tiny (7in) and buried in the console, rather than standing proud 2023-style.
The front seats are really supportive though (the JLX gets a "leather/suede-type" trim) and the driving position excellent. It's actually a roomy little SUV, given it's essentially small-hatch size, at less than 4.2m in length.
The boot's pretty decent for a baby SUV at 375l and there's an adjustable floor so you can maximise load space or have it line up with the folded rear seats. You can also hide (thin) stuff underneath if required.
It's worth noting that there's a more modern alternative to the Vitara in the form of the new, larger and cheaper Suzuki S-Cross, which is on the same platform. More modern at least in terms of design and interior finish; you can't have the MHEV engine in the Kiwi model yet (it'll come), but given the minimal economy gains with this electrification we'd be okay with that. Especially given the Vitara Hybrid will lose its rebate from July.
If you're still sold on the Vitara's cheeky looks (which the S-Cross definitely doesn't have) or Hybrid badge, we get it. It doesn't look or feel like the latest thing, but the Vitara is still a fun-to-drive and practical city SUV that has proper wet/all-road credibility.
SUZUKI VITARA JLX HYBRID AWD
ENGINE: 1.4-litre turbo-petrol four with 48-volt mild hybrid system
POWER: 95kW/235Nm
GEARBOX: 6-speed automatic, AWD with 50/50 lock
CONSUMPTION: 6.0l/100km, CO2 136g (3P-WLTP)
PRICE: $44,990 ($45,790 with two-tone finish as tested)