The basics of electricity storage mean that bigger goes longer. It's fairly obvious, and works basically the same in batteries, from AAAs in a tiny torch, to the Energiser Bunny beating his drum: branding aside, D cells beat C cells, generally speaking, and a bigger battery is almost always better - size and weight permitting.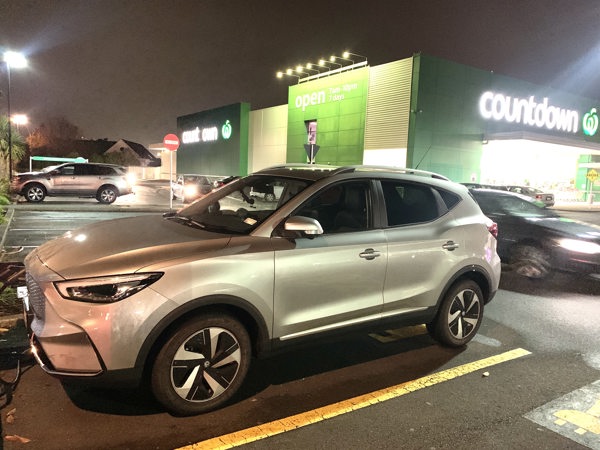 And so it is with the simple theory and execution with the new MG ZS EV long range. You won't find any badges, markings, special alloys, bespoke colours, interior trim, or any unique nomenclature; just two very subtle and discreet hints: the rear windows are tinted, and the numerals "72KWH" are printed on the rego label. That's it. That's all. That's the only way to identify and tell people you forked out an extra $11,000 for the Long Range version (vs normal range Essence), reinforcing that it's very much a personal decision, personal convenience and personal way of life to choose D over C cells. But for a bigger battery alone, a 20 per cent premium is not an insignificant amount to fork out.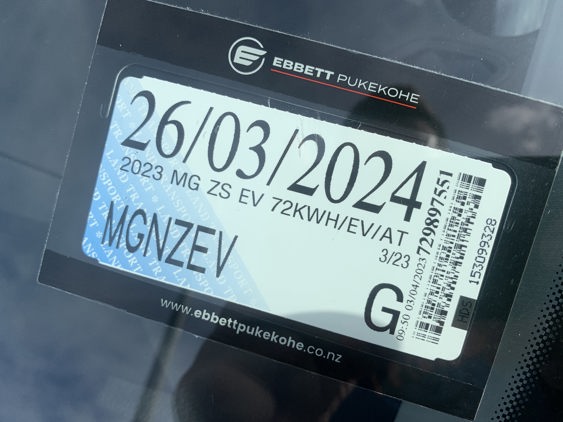 It's similarly underwhelming in regard to the driving difference. In fact, it should come as no surprise to realise it's the same. The good news is that yes, the larger 72kWh battery offers more range over the 50.3kWh battery in the normal range version of the MG ZS EV. Theoretically, it offers a range of 440km (WLTP), which is 120km more than the standard version – or in slightly less flattering terms, 38 per cent more kilometres from a 43 per cent larger battery.
Also, in typical, quoted energy consumption figures, it doesn't quite meet those claims. We recently tested the ZS EV over a few months, and against its WLTP claim of 320km, actual real world use ranged between 250-280 km, whether used around town (efficient), or on the motorway at 110km/h (inefficient). Similarly, after a few weeks in the new model, the Long Range's claim of 440km has resulted in real-world range around 340-370km – like most EVs, around 75-80 percent of its actual claim.
And that's about the extent of this story, given the absolute differences and similarities between the regular and the Long Range MG ZS EVs.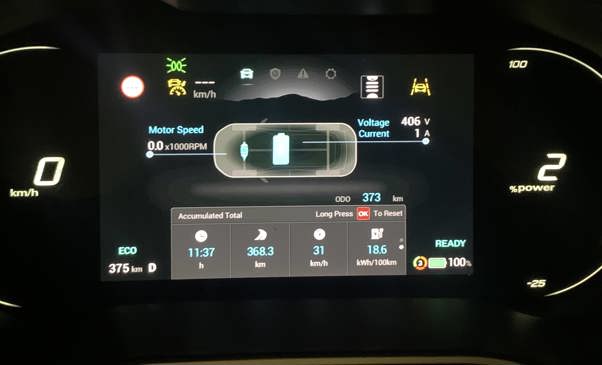 Theoretically, the heavier battery needs a little more energy to lug it around, but with just 10g difference, it's barely worth noting - though it is claimed to be 0.3 seconds slower to 100km/h, despite the same power and torque.
Otherwise it also carries over the same features and flaws of the normal model, including lack of regeneration while on cruise control, the clunky and complex infotainment touchscreen that needs way too many buttons pressed to toggle between common tasks.
It also has a lack of memory for some settings, such as defaulting to the longest range distance in the otherwise excellent stop-start radar cruise control. And it also reverts to Normal upon start-up for the drive mode, losing km of range for those deferring to Eco; though it does retain the KERS setting, for maximum braking battery regeneration (just not on cruise).
Then there are the lane change electronics that at times prove as aggressive as an over-panicky mother-in-law grabbing the wheel. Or the cruise control stalk whose nearby location and action mimics (and results in) high beaming someone –the automatic high-beam setting is also slow to dip, so that it often dazzles and annoys oncoming drivers who flash back.
There is also a combination of tactile switches, screens and buttons on the touchscreen which can be a confusing mess for simple tasks, though the rotary gear-shift dial is simple and effective.
Also, there remains no steering reach adjustment, but there is a wireless phone charger pad, plus a USB port up near the interior mirror, which helps with navigation or phone charging while stuck on the windscreen.
MG ZS EV (normal range) has continued to sell strong, despite a modest $1k price bump. And while the difference of $11,000 for the Long Range may or may not suit a specific purposes or lifestyle, and a visual differences between the two models is disappointing, it is good to see the choice grow, and for the long distance travellers, range anxiety reduce. For that part alone, price and uniqueness aside, the MG ZS EV long range is a winner.
TEAR IT DOWN
MG ZS EV Long Range
POWER: Single motor, 72.6kWh battery
CHARGING: 7.4kW (AC), 94kW (DC)
GEARBOX: Single-speed auto, FWD
POWER: 130kW, 353Nm
0-100KM/H: 8.5 secs
RANGE: 440km (WLTP)
PRICE: $64,990