We think of Jeep as a heritage, traditional brand. But it's always tried to move with the times. It's all about hard-core 4x4 vehicles of course, but Jeep diversified into crossover-type SUVs as far back as 2006 with the Patriot and Compass.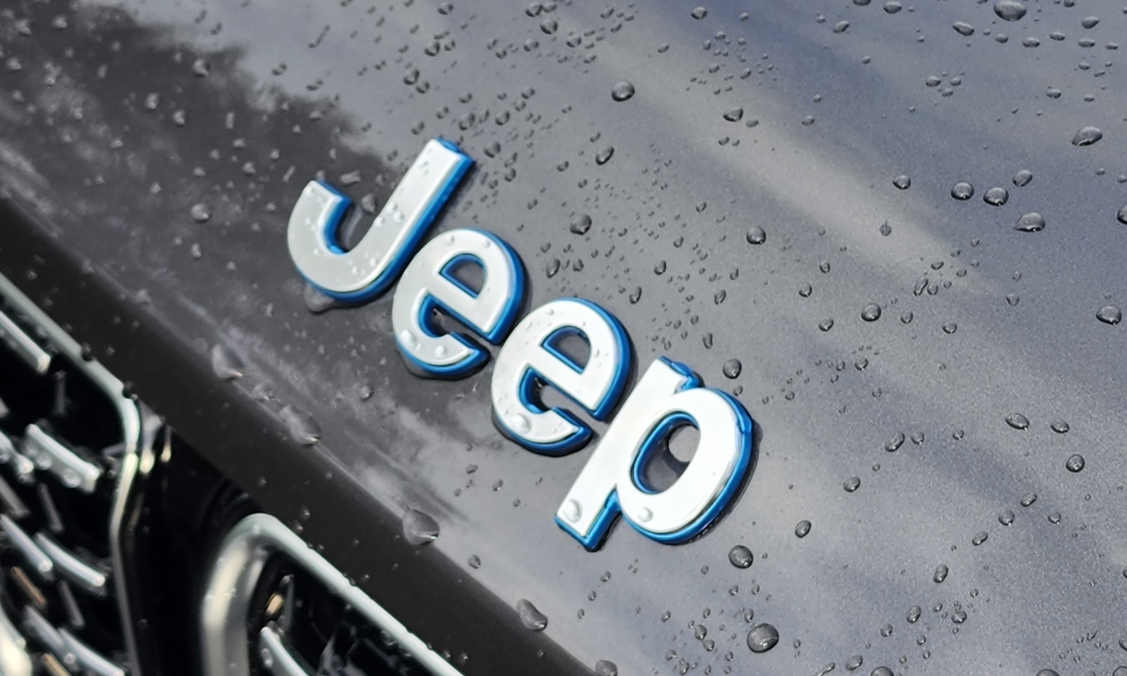 It's continued to do so with the likes of the cute Renegade (based on a shared platform with fellow Stellantis brand Fiat) and there's even a front-drive pure-electric urban SUV on the way called Avenger, which owes quite a lot to Peugeot, Citroen and Opel EVs (all also Stellantis).
This is a roundabout way of saying there are Jeeps… and then there are Jeeps. The company has always been mindful of broadening the brand, but equally very protective of its "real" 4x4 vehicles like Wrangler and Grand Cherokee (or GC, which is what the cool kids call it).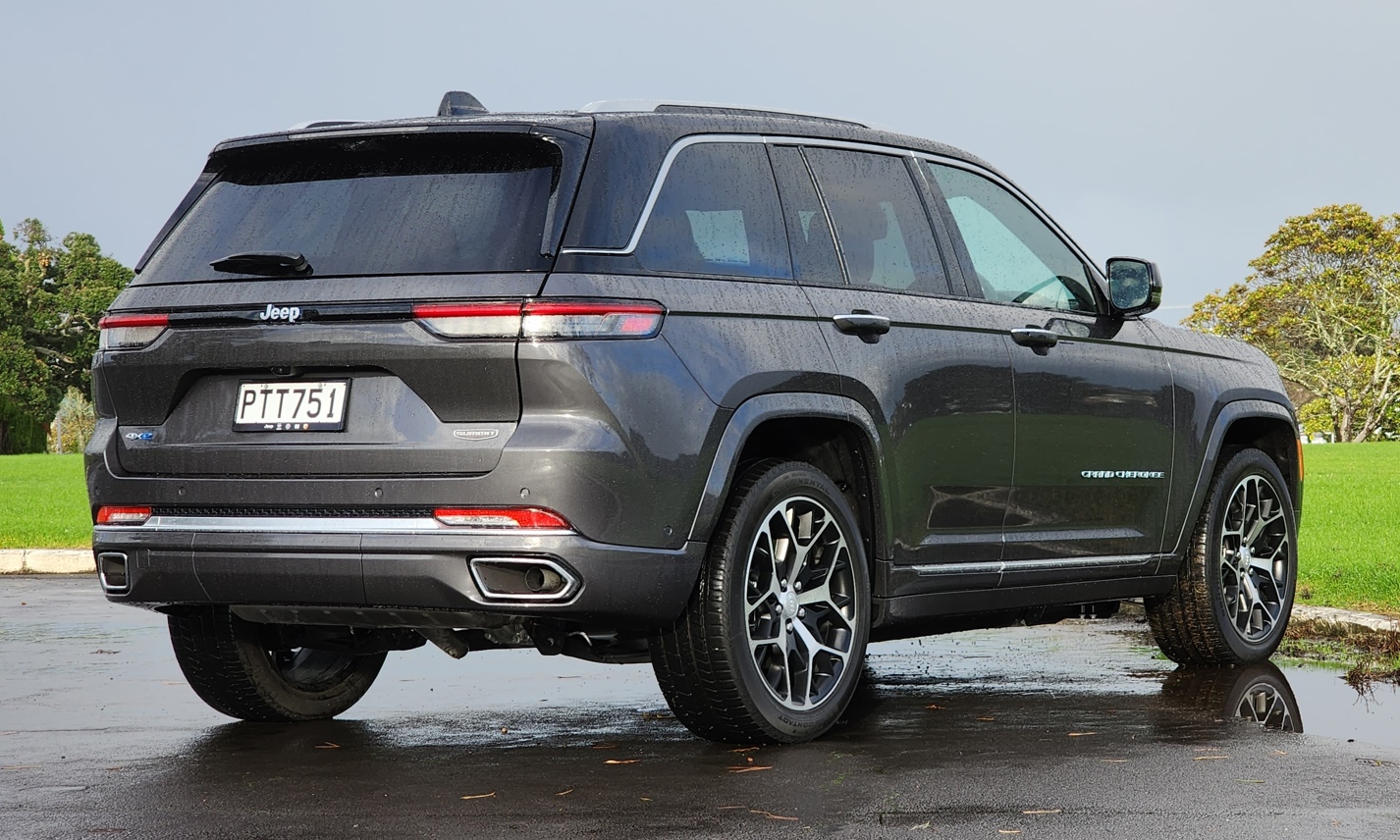 That philosophy is as true of its new electric models as any. Jeep has just launched a range of 4xe ("4 by electric") plug-in hybrid electric vehicles (PHEV) in New Zealand, including a Renegade, Compass and GC.
And yes, the 4xe crossovers are still very different to the Grand. Renegade and Compass have a split 4WD powertrain where the petrol engine drives the front and the electric motor the rear. Clever, but not always AWD.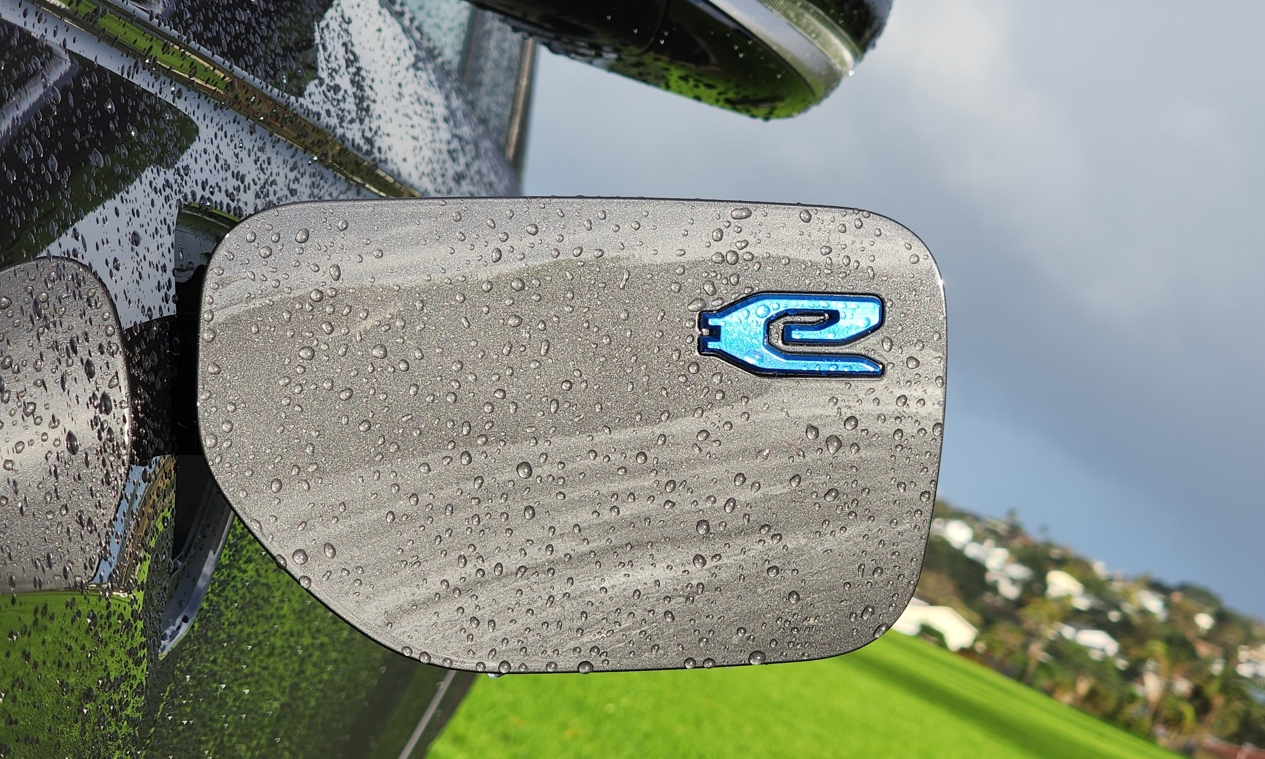 The GC might share its 4xe badge with those smaller SUVs, but its powertrain works very differently.
There's a 2.0-litre turbo engine up front and a large(ish) 17kWh plug-in battery; so far, so good.
But here's the difference: the main electric propulsion motor is not attached to an axle, but fitted in between the engine and eight-speed gearbox, meaning the GC 4xe drives like a conventional petrol vehicle (with gears and everything).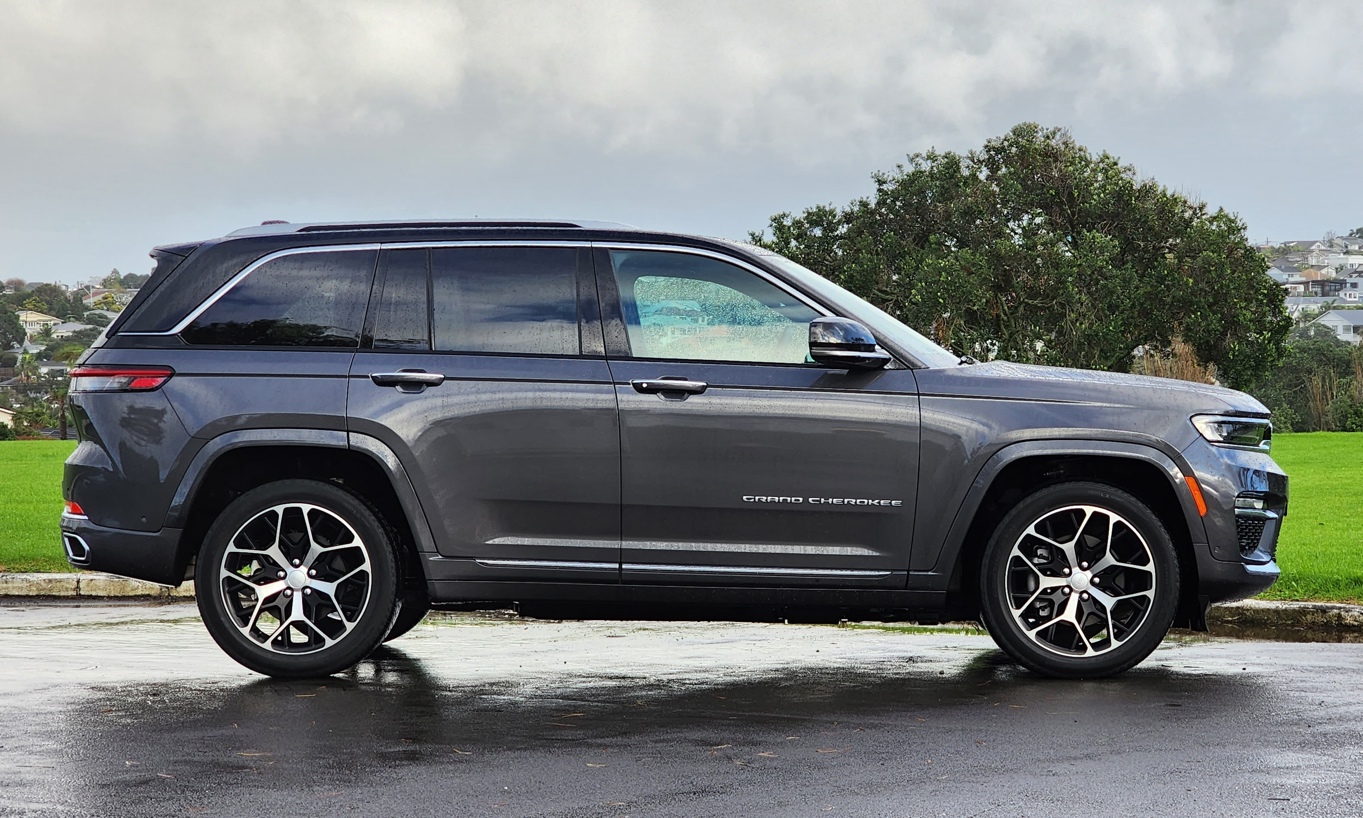 So you can drive it as a proper 4x4 off-road even in EV mode, which is the real point of Jeep going to such lengths to fully integrate the electric bits with the petrol powertrain. It also comes with the most sophisticated version of Jeep's off-road hardware available in NZ: Quadra-Trac II with 4x4 low/lock and air suspension.
It should be no surprise that this is a similar system to the electric version of Jeep's hero model, the Wrangler 4xe (although that's not yet available in NZ).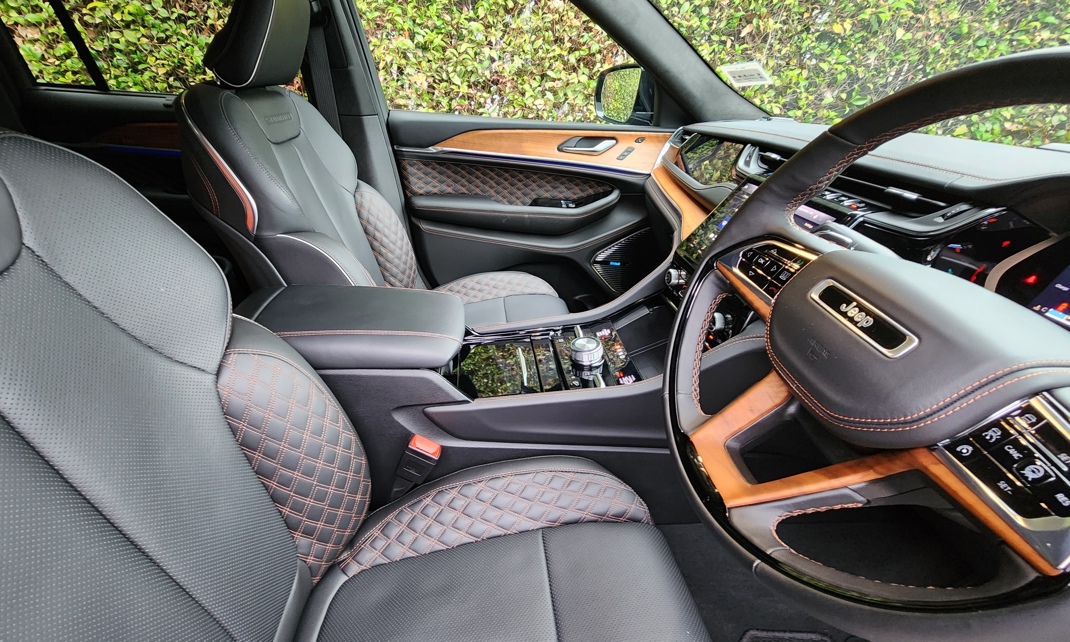 The GC 4xe is only available in flagship Summit Reserve specification in NZ. Even bearing in mind it's the most powerful version you can buy, with a heady 280kW/637Nm combined, it does come at a huge cost: $154,990, which really is luxury-SUV money. Luxury SUV-BEV money, actually.
It's well atop the rest of the range; there are Night Eagle, Limited and Overland models from $92,990-$112,990, all still with the aged 3.6-litre V6 petrol engine.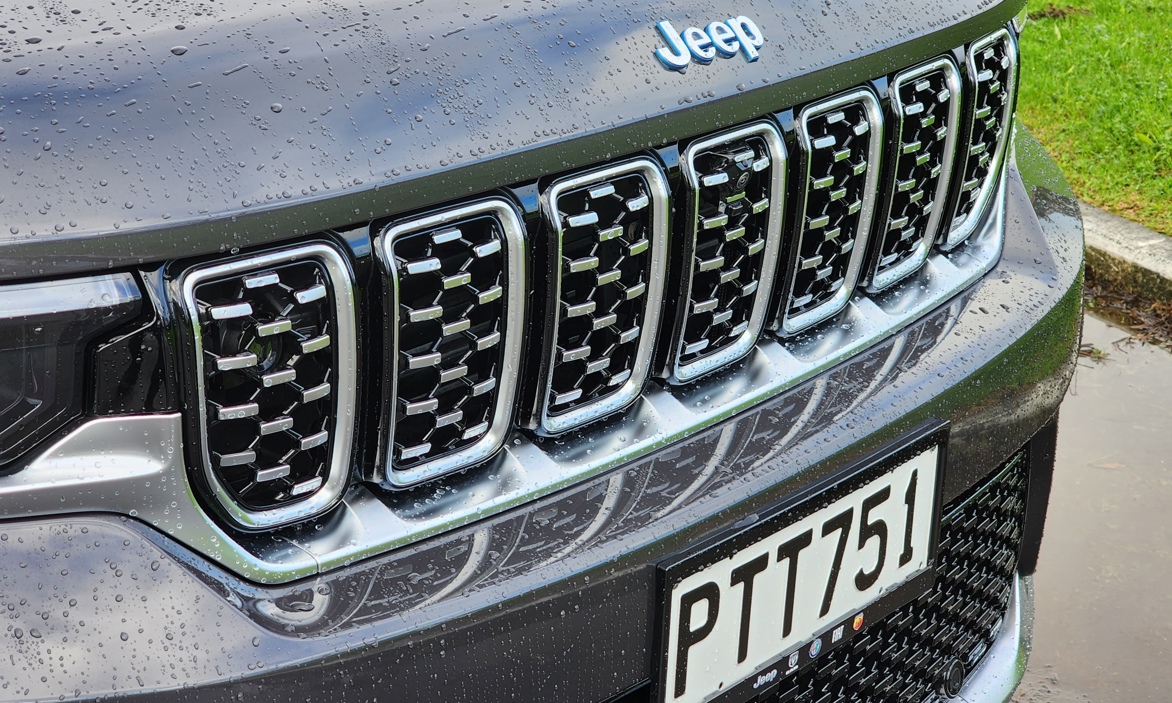 There's no Summit Reserve V6 five-seater to directly compare the 4xe with. But there is still a Summit Reserve L (long-wheelbase) V6 seven-seater on the books and that's a whopping $25k cheaper, even though it has the same luxury interior specification and it's the same size as a modest apartment.
If you can swallow the price, the Grand 4xe is an awesome premium SUV. Would you really want to take this flagship GC off-road and scrape it along some rocks? Probably not, but the point is you can.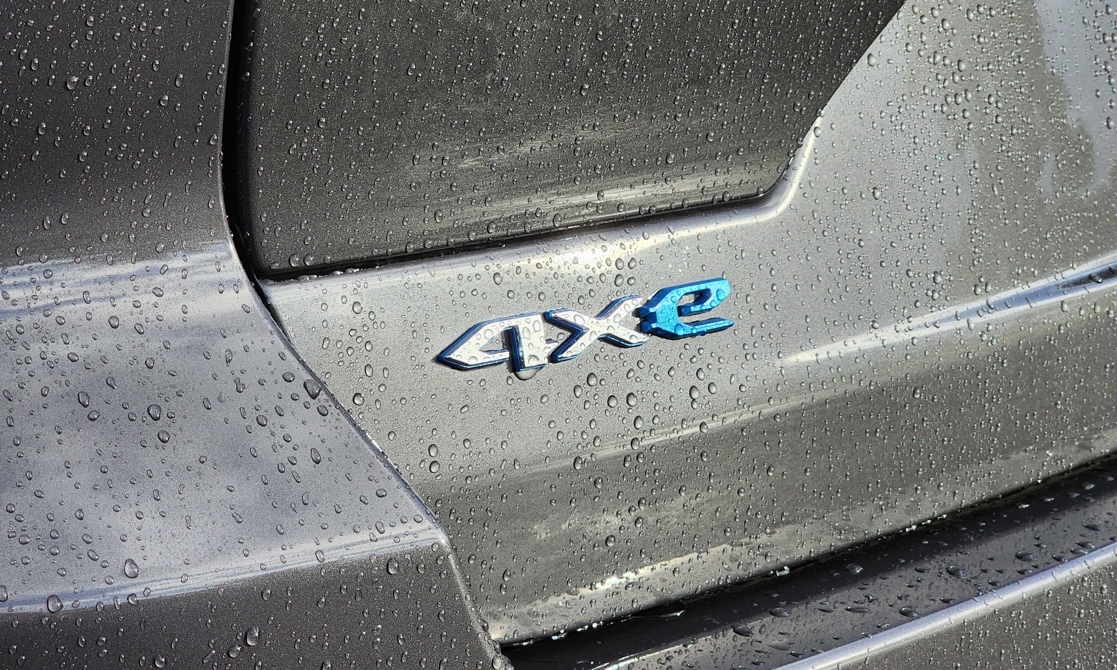 It has a large battery for a PHEV, but it's a really large vehicle (around 400kg heavier than an Overland V6!). It's AC-only, so it can take some charging: a whole overnight session on a three-pin plug at home, and even on a wallbox you're looking at three hours. DC charging ability would make a big difference (Land Rover PHEVs all have it).
Jeep claims 52km EV range; we consistently got in the 40km bracket with an even mix of urban and motorway running. Not headline numbers, but it does work beautifully as an electric vehicle, especially with the eight-speed gearbox doing its thing.
You can prioritise Electric, opt for Hybrid or even choose the level to Save at, using the engine to charge the battery to that percentage – all with a simple pushbutton menu. Great in theory, but unfortunately the controls are buried at the bottom of the dashboard where you can't really see them. The smaller Compass – a much older design - has the same menus, but the buttons are on the centre console, within easy reach.
It's genuinely quick in Hybrid/Sport mode and of course the air suspension allows you to tailor the chassis character somewhat. But as a road vehicle this is unashamedly a luxury experience. It rolls in corners but it's controlled and always serene; even with the petrol engine running on the motorway, it's impressively quiet and refined. Put your foot down and you can hear the raspy four-cylinder engine doing its thing, but it's quite an interesting soundtrack for a GC.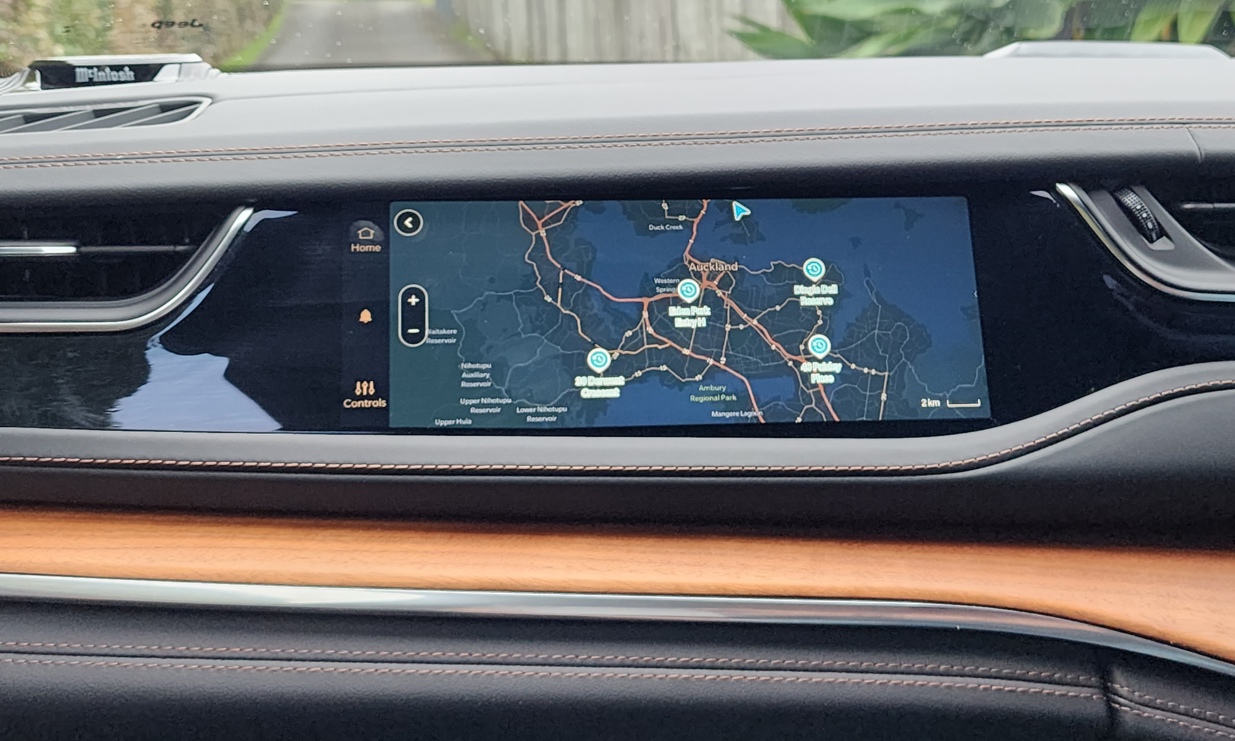 We've bored you at length already about the quality and equipment of the GC Summit Reserve in our review of the L model: delicious Palermo leather, open-pore wood everywhere (like if a car was a boutique lodge), massage seats and four-zone climate control.
Our car also had the Advanced Technology Group option pack, including a head-up display, wireless charging pad (great idea, as the phone projection is wireless), pedestrian/animal detection for the auto-braking, a novel passenger-side infotainment display (they can watch movies or send navigation requests to the driver, for example) and an impressive night vision function. All brilliant stuff, although it adds $6k to the price, meaning this GC cracks $160k. Gulp.
You might have trouble accepting such a price for what's commonly perceived as a mainstream stars-and-bars SUV. But few other vehicles offer anything like this combination of quality, luxury, Clean Credentials and true 4x4 ability. Land Rover/Range Rover maybe… it's good company.
The latest GC was deeply impressive right from the start and only the gruff, thirsty petrol V6 engine let it down. The 4xe PHEV powertrain fixes that and gives Jeep's flagship Grand the modern character it deserves.
JEEP GRAND CHEROKEE SUMMIT RESERVE 4xe
ENGINE: 2.0-litre turbo-petrol four with plug-in 17kWh battery and dual electric motors
POWER: 280kW/637Nm (combined)
GEARBOX: 8-speed automatic, AWD with low-range transfer
CONSUMPTION: 3.2l/100km (Combined), CO2 74g/km, EV range 52km
PRICE: $154,990