Cadillac's electric transition continues with the 2025 Optiq, a newly previewed compact all-electric SUV set to expand the luxury brand's eco-friendly offerings. 
This new model, positioned below the NZ-bound Lyriq, is poised to be Cadillac's new small entry-level EV SUV, potentially replacing the XT4​​.
Design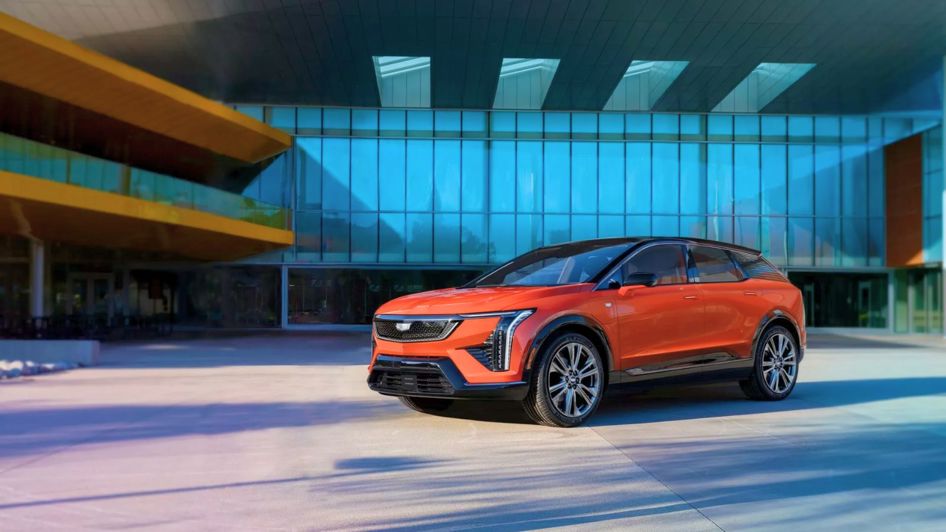 The Optiq follows the GMC Hummer EV ute's rapid development approach, debuting in what seems to be a production-ready form​​. 
The new small SUV is expected to be built on General Motors' Ultium EV platform, similar to the Lyriq and Chevrolet Blazer EV. Cadillac promises a blend of "spirited driving dynamics" and global appeal. Its design features a small, fully enclosed grille, flanked by vertical headlights and complemented by gloss black cladding and lower air intakes​​. 
Continuing the two-tone theme, blacked-out A-pillars flow into a black roof, matched by mirrors and a rear pillar with a ribbed graphic. Designers have equipped the Optiq with flush-mounted door handles and striking 21-inch wheels wrapped in Michelin Pilot Sport 4 SUV tires. The charging port, adorned with a protruding Cadillac crest, is a notable detail​​.
The rear end of the Optiq, though comparatively plain, boasts split taillights reminiscent of those on the Escalade IQ, paired with an angular rear window and a heavily stylised liftgate​​. Dimensionally, it measures around 4820mm in length with a 2954mm wheelbase, making it a relatively larger compact SUV.
Power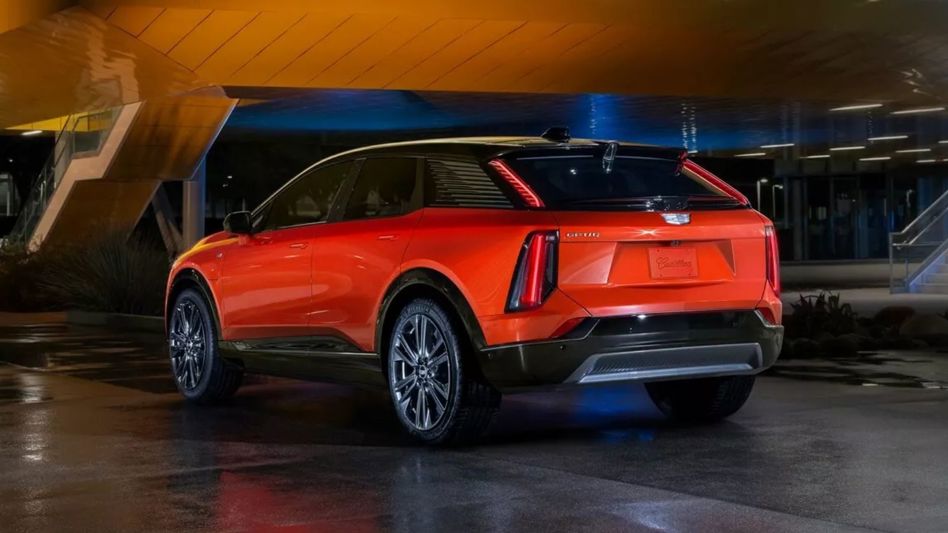 Performance-wise, the Optiq is likely to offer a single front-wheel-drive (FWD) motor as its base powertrain, producing around 154kW and 328 Nm of torque. A more powerful dual-motor all-wheel-drive (AWD) variant could elevate this to approximately 213kW and 469Nm of torque. 
Its estimated range is impressive, with around 482km for the single-motor setup and 450km with the dual-motor configuration. Charging capabilities are expected to be solid, albeit not class-leading, with a potential 150 kW charging rate adding about 110km of range in 10 minutes.
Features
Technological innovations are also anticipated, including a possible 33.0-inch digital dashboard display, built-in Google navigation with EV route planning, and several digital amenities like USB ports and a wireless charging pad. The Optiq might also offer General Motors' Super Cruise technology for hands-free driving and a suite of modern driver assist and active safety systems.
2025 Cadillac Optiq pricing
Pricing is speculated to start between US$50,000 and $60,000 (NZ$83,000 to $99,500) , potentially making it an attractive option for entry-level luxury EV buyers.