The little badge on the back of a Tesla is the clue: Dual Motor. That's Tesla speak for the Performance model, and with the success of the Tesla Model Y recently - eight-best-selling vehicle after six months - and the global success as arguably the best-selling vehicle in Q1 this year (though Toyota Corolla would argue), it's well on track to be one of the world's best-selling vehicles - and that's without any disclaimer or EV asterisk. We should take notice!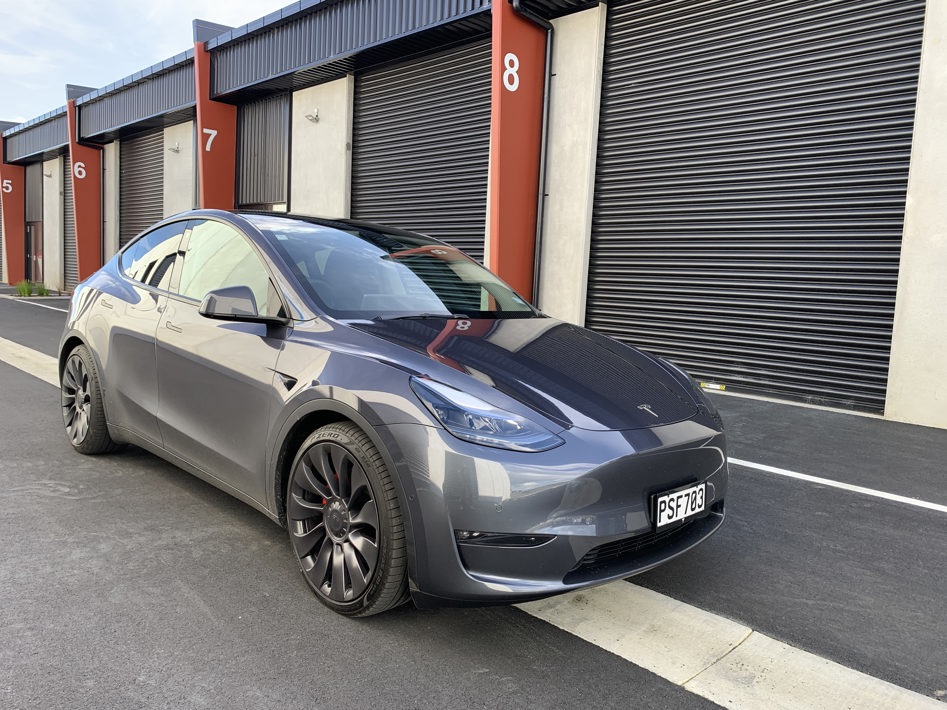 Tesla is also famous for not advertising, so when we get the offer to drive a Tesla, some of us like it, some of us are uninterested, but it's the brand's main form of marketing, via owner and media experiences.
And when it's fast, it's even better.
Twin Motor - whether it's Model 3 or Model Y - means something special. This is the Model Y Performance and that means a host of extras over the standard "Rear-Wheel Drive" (that's what the entry level model is called) Model Y.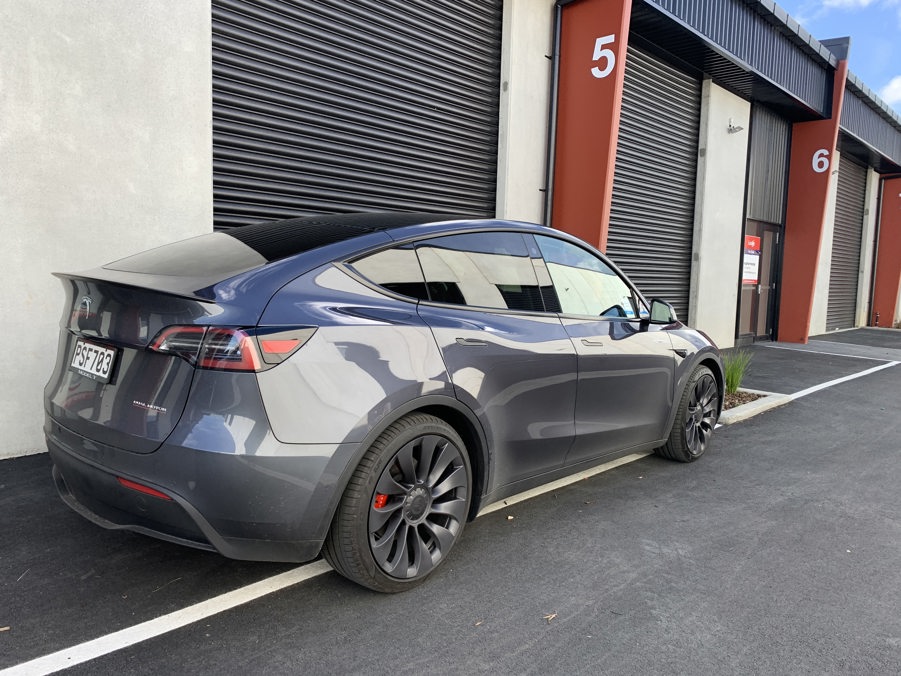 It gets both speed and endurance with a long-range battery that bumps range from 455 to 514km, increases charging speed from 170kW to 250kW, offers all-wheel drive over rear-wheel and despite its 90kg weight penalty and larger/heavier 21-inch turbine wheels (in lieu of 19s or 20s) is substantially faster.
There are no modes or tricks to enable full performance in the MYP, but we did discover a little trick - or treat, depending on your point of view. Tesla claims 6.9 seconds to 100km/h for the rear-drive model, which is certainly swift enough for day-to-day kids and commuting. But the Performance model claims a rather mega time of 3.7 seconds; impressive given its two-tonnes of weight without driver.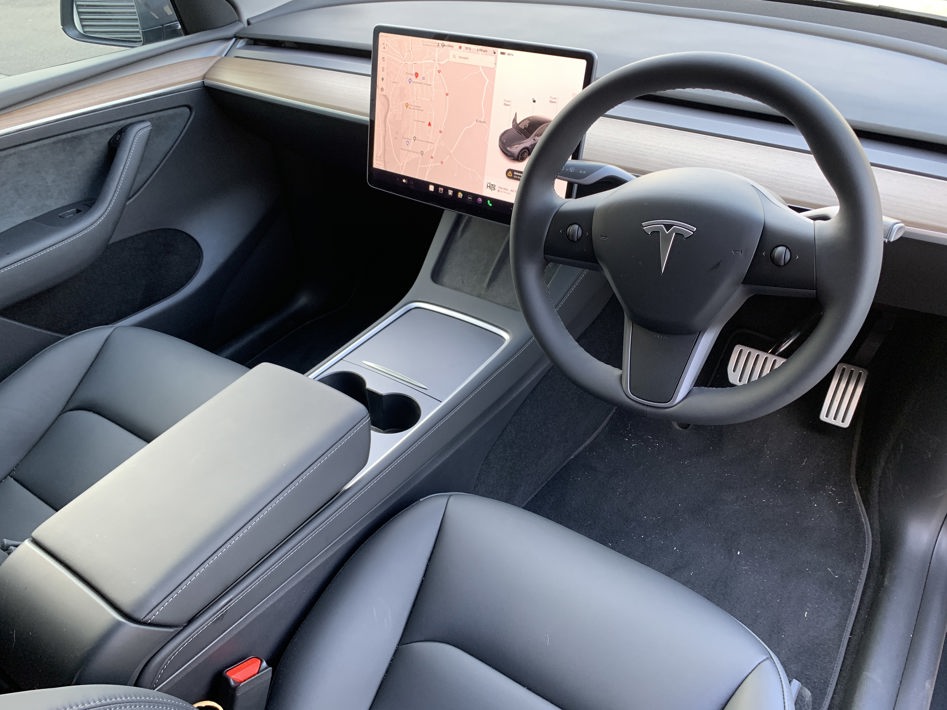 We fired up our RaceBox GPS performance drag meter, and rolled off a 0-100 time... and were left a little perplexed and surprised after back-to-back 4.2 and 4.3 second times. Not slow by any means, but a decent slab of time off the claim, considering that's a headline for the Model Y Performance. The only clue was that the battery was around 45 per cent charged.
Emails were sent to Tesla and questions asked, but no valid answers were given - similar to Tesla customer experiences, we're regularly told. There isn't a launch mode, from what we could gather, it's simply a matter of lifting off the special Performance alloy brake pedal (remembering it doesn't roll) and then when ready, mashing the throttle pedal. Tesla also measures the Performance models' time with "rollout' subtracted,Basically, this is a drag strip measurement relating to the staging lights where the car can move around 1ft/30cm before the timing starts, generally making a time around 0.1-0.2sec faster than a normal 0-100 test. But that's still too much for our disparity.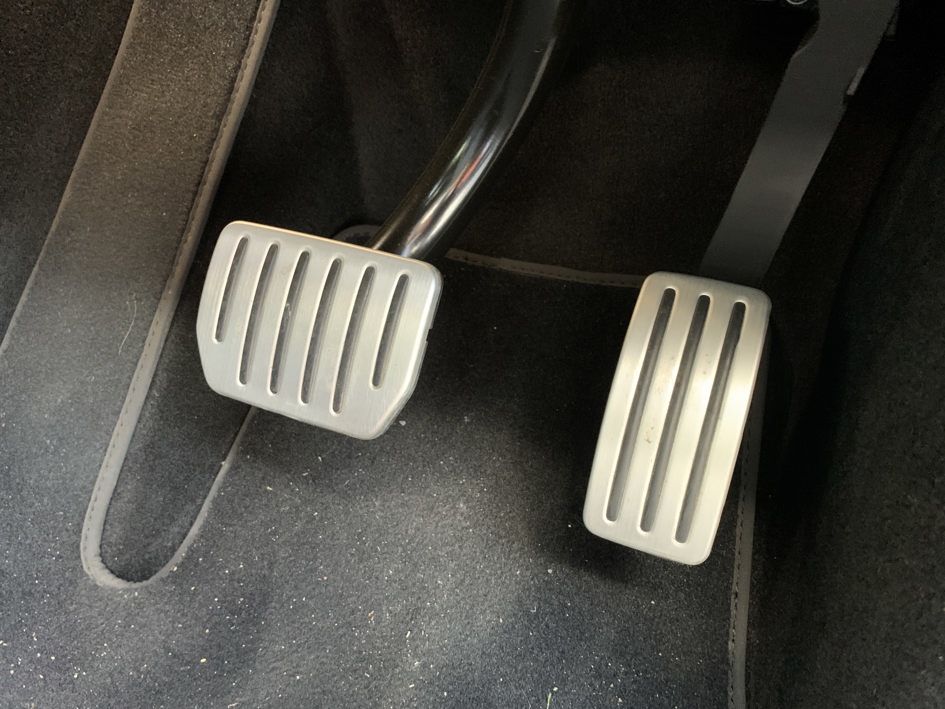 So, fully charged overnight, we returned and tried again with 95 per cent battery, and boom: 3.8 seconds! And 3.8 seconds again, just 0.1 off the claim. Whoop, there it is. Yes, numbers are trivial, but bragging rights count when you're spending $97,500, against the rear-drive model that is both cheaper at $67,500, but gets the $7015 rebate, resulting in what amounts to a $37,000 for the Performance premium. It's for those who are truly committed. Or truly should be... Oh, and add another $600 if you want a home three-pin charger, as that's not included in the sale.
Of course it's an EV, so the acceleration is a party trick devoid of noise or audible excitement and the novelty value wears off a little after a few runs, but it's surely self-empowering to know that few cars are as quick off the lights than a dual-motor, all-wheel drive Model Y Performance. Once you've had your fun, it's time to deal with the questions about whether the Tesla Model Y is a good car to buy, own and live with.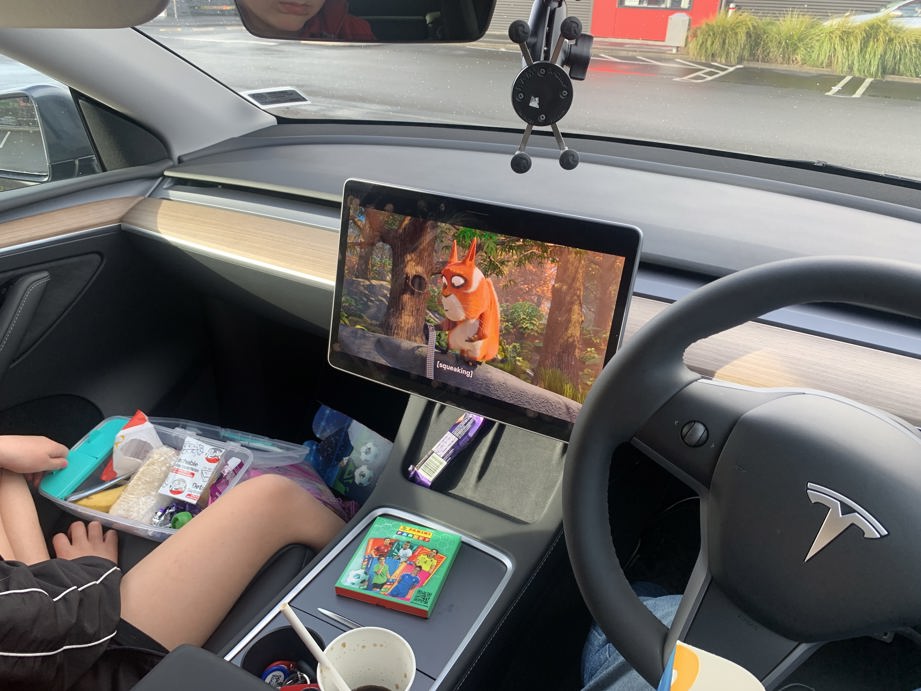 It does take a moment to acclimatise to a Tesla, in regards to the sparcity/simplicity of the cabin, and the two buttons on the steering wheel that control many, many things, each with six directional clicks, from the audio control to the mirror and steering adjustment and radar cruise control. The shifter on the right also controls the cruise control and auto-pilot feature (semi-auto steering, currently in Beta mode), while almost everything else is controlled through the centre 15-inch touchscreen. And that is a LOT.
Our typical loan term is seven days and it takes that long to get familiar with the Tesla's controls: for the learner, nothing is simple, but it gets easier and more intuitive for owners: things like selecting the radio station, switching to Bluetooth, activating the wipers or headlights. There's so much in the touchscreen menu, it takes time to fully appreciate what's on offer, along with the usual trinkets like the enduring fart noises on the indicators, to the log-fire and the games or YouTube/Netflix/Disney/Twitch streaming. The one thing I failed to get used to was the high driving position: unlike a Model 3 where you sit in it, the Model Y's higher seats always feels like you're sitting on it. Rear seats accommodate adults and kids very nicely, including Isofix mounts for booster seats.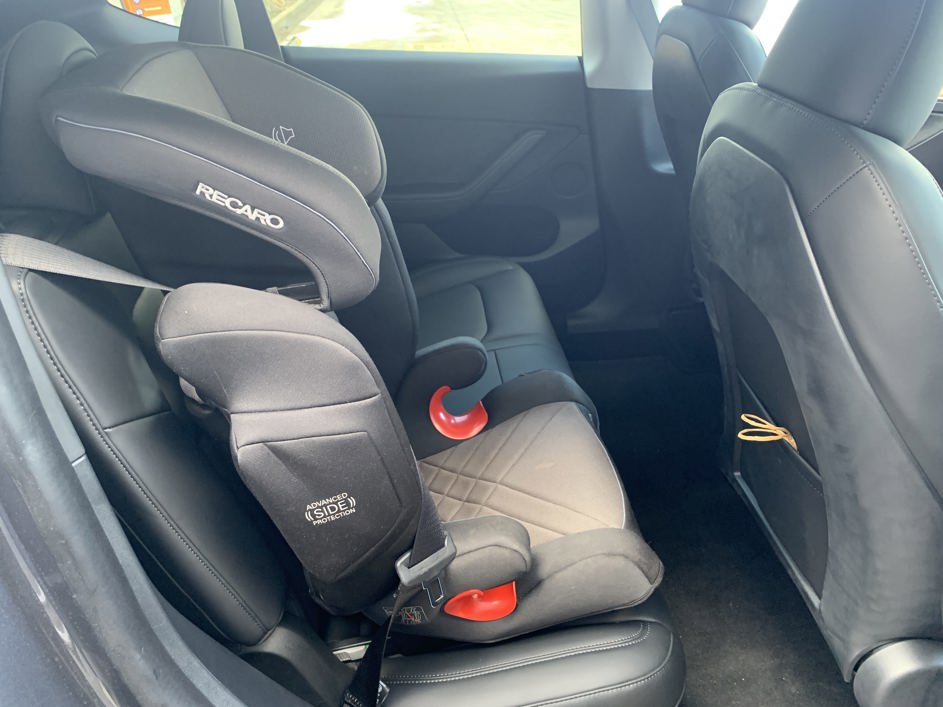 That aside, the seats are comfortable and it's easy and - once familiar - user-friendly to use, practical and quite sensible. The actual use and ownership of an EV is so variable it's more down to owner suitability, with things like a home Wallbox, access and ability to public fast charging, closeness to Tesla Superchargers and daily commutes all contributing to viability. To each their own, there.
However the turning circle is terrible at 12.1 metres, which makes school runs and parking a mild pain. A Hilux is 11.8 metres. A Ranger is 12.0. Given the Tesla's wheelbase is 10 per cent shorter, that's a technical and practical irritation.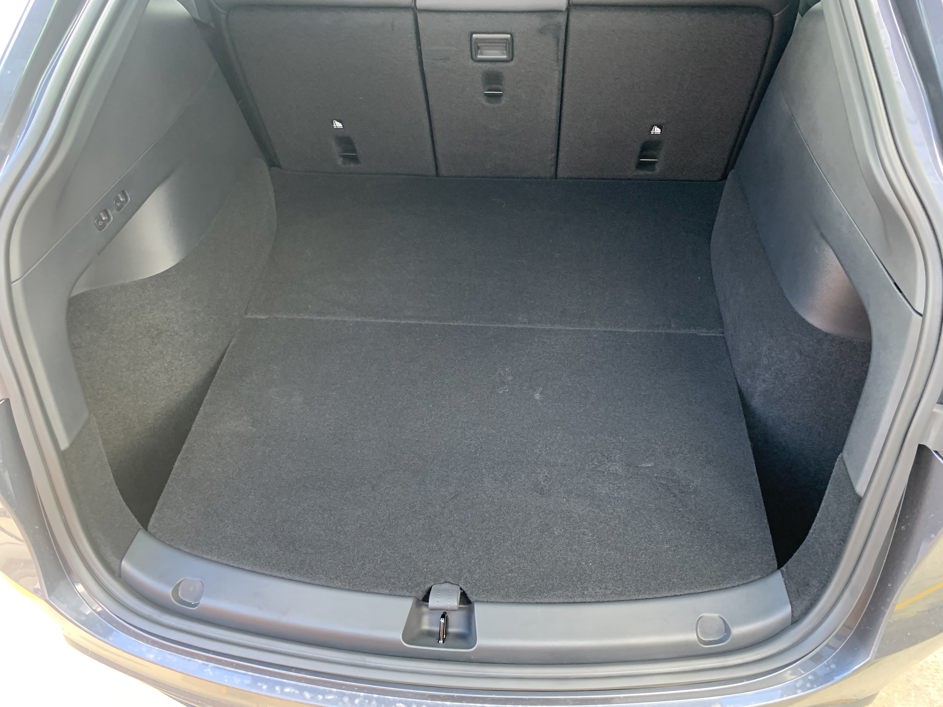 Some tech is also lacking that one would some to expect in a $100k car, such as a head-up display (apparently Elon hates them), Apple CarPlay/Android, a cargo area cover or rear cross-traffic alert, though the camera system works well, as does the Sentry system that's a paranoid voyeur's delight, recording people or other cars who get too close while parked, recording movements and potential scrapes, bumps or other insidious acts.
For my own inter-city 130km commute, I love the Tesla Model Y: its 450km+ range means the pressure of recharging or range anxiety is virtually forgotten, and the auto cruise and autopilot really come into their own in heavy traffic. The ride quality and slightly lower suspension over the big 21-inch wheel can be often harsh over poor roads, but certainly liveable.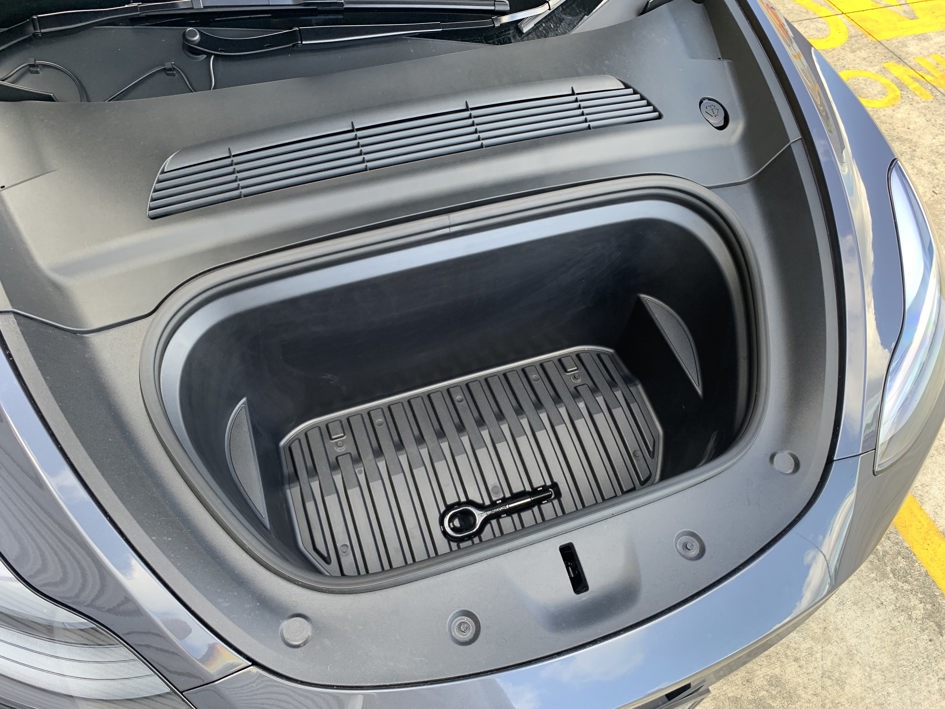 The full glass roof can get got in summer as it lacks any retracting cover, but it's a great view for rear passengers. And the boot in the Model Y is simply gigantic up to 2100 litres, with the three rear seats able to drop individually for a range of needs. There's also a tow rating of 750kg. And a 117 litre frunk.
The Tesla's card system is something I've never fully gelled with, having to touch the card on the B pillar to unlock the car, and tap again near the cupholder to start. And touch it again to lock. Once the user's mobile phone is connected via the Tesla app, it all becomes much easier, with keyless un/locking and starting, along with remote control of climate control and charging management. It's almost a must.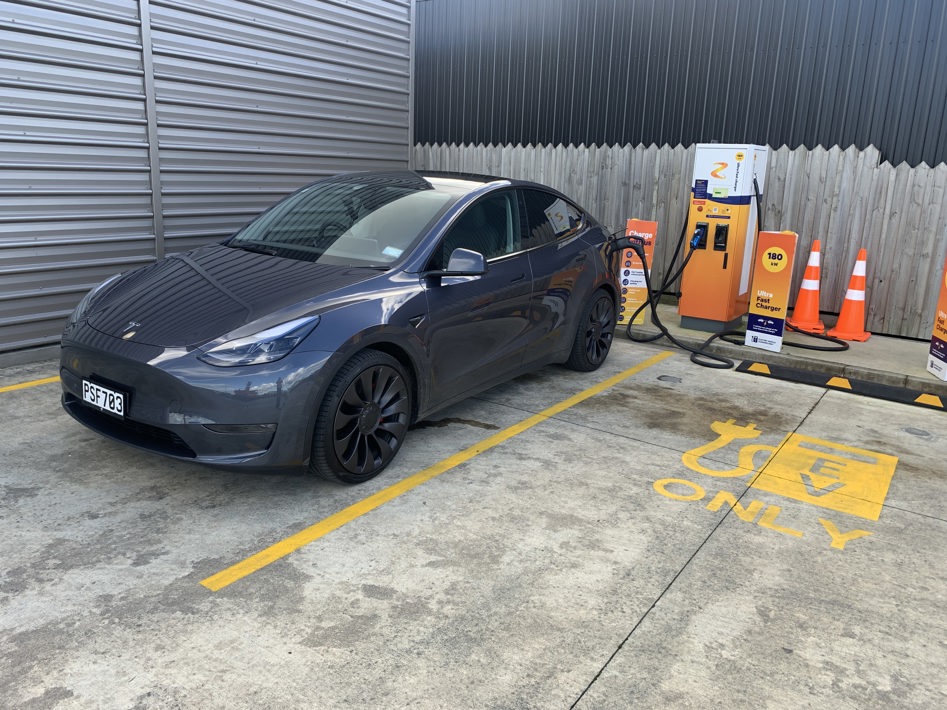 With the seven-seat Model X now gone from the line-up, it's just the Model 3 and Y that cover Tesla, so we would hope for a seven-seat version of the Model Y in the future.
For now, it makes financial sense to buy the rear-drive Model Y, and many kiwis agree, as the country's best-selling EV and second only to the RAV4 Hybrid for all electrified cars.
But we're not always sensible, and for those seeking the ultimate Model Y, and in fact the ultimate Tesla, the MY Performance is king.
TESLA MODEL Y PERFORMANCE
ENGINE: 75kWh battery with dual electric motors
POWER: 336kW/639Nm
GEARBOX: Single-speed auto, AWD
CONSUMPTION: 17.1kWh/100km (WLTP)
RANGE: 514km (WLTP)
CHARGING: 250kW max
PRICE: $97,500