The pure-electric Mustang Mach-E is undeniably an "it" car for Ford New Zealand this year: its first battery electric vehicle (BEV), not to mention a handy way to try and balance the Clean Car Standard books while it continues to register all those Rangers.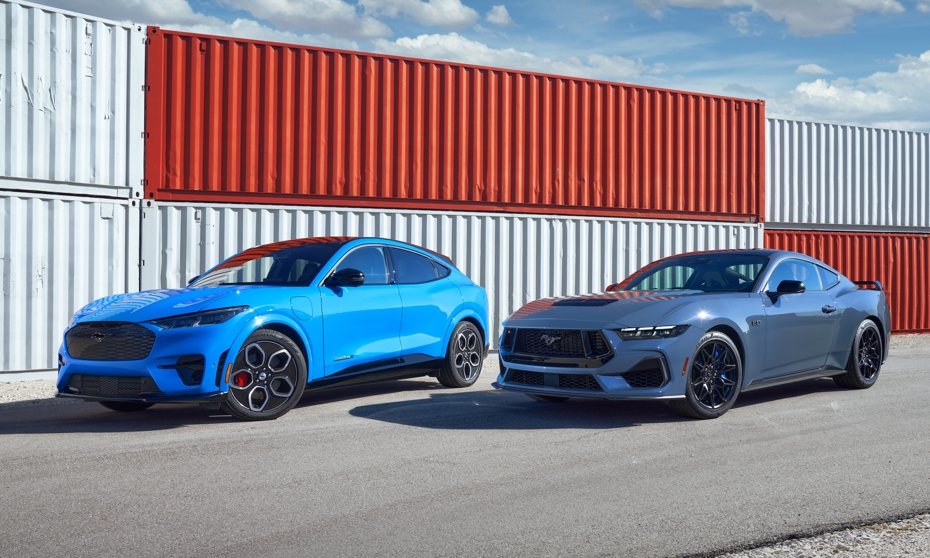 All of that, and the brand's appropriation of the Mustang brand for its zero-emissions family SUV, might make you think that the days of the petrol-V8 Pony Car are numbered in NZ.
So we just thought we'd remind you that's not so. Initially by having a spirited run around the block in the current Mustang V8 fastback (it was quite a long block… if you know what we mean). Remember, this was Ford's first factory right-hand drive Mustang, balancing heritage styling cues with thoroughly modern performance and chassis dynamics to suit a more international market.
Our test car was a standard V8 10-speed automatic, so can't say we swooned as much as we did in the tweaked manual-gearbox Mach 1 we drove at the end of last year. But even at the end of its life (launched way back in 2015, with a facelift in 2018), it remains a sensational performance machine.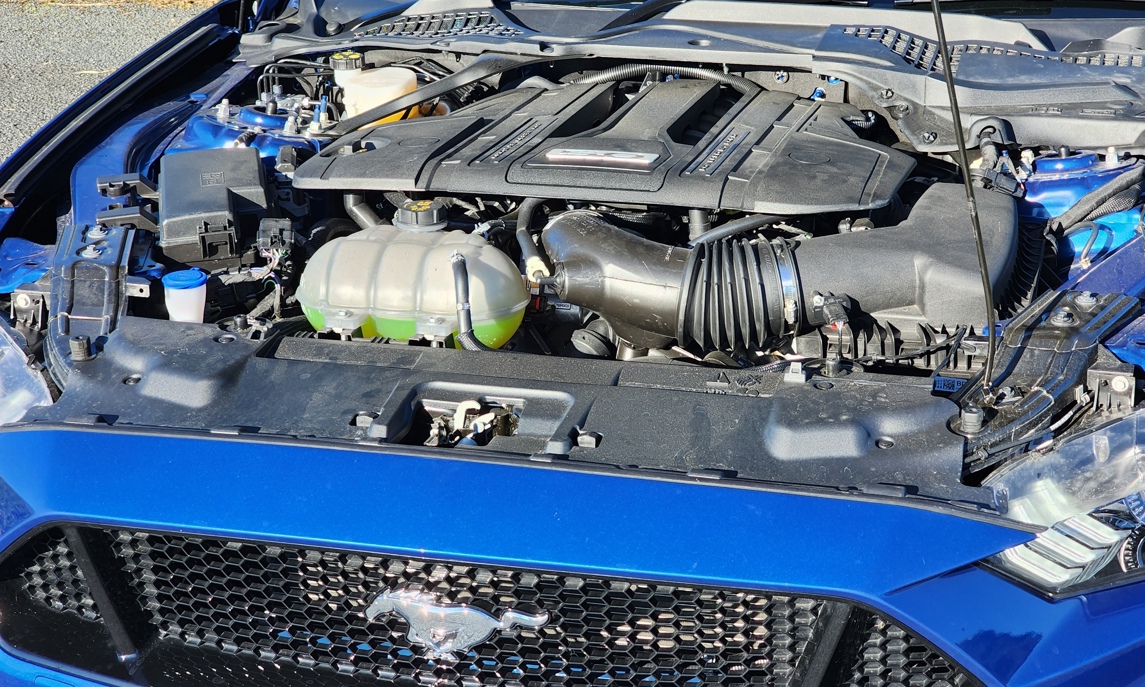 The rev-happy V8 feels positively European but sounds positively American, and great steering and handling make it a true driver's car. Definitely a sense of, shall we say, "functionality" to much of the interior finish, but you can't help loving the classic Mustang design details.
Ford globally is still fully committed to the V8-petrol Mustang and so is Ford NZ.
Did we say "end of its life"? We sure did. The current-generation fastback/convertible is drawing to a close, although a Ford NZ spokesperson assured us there's still "a handful" of cars available.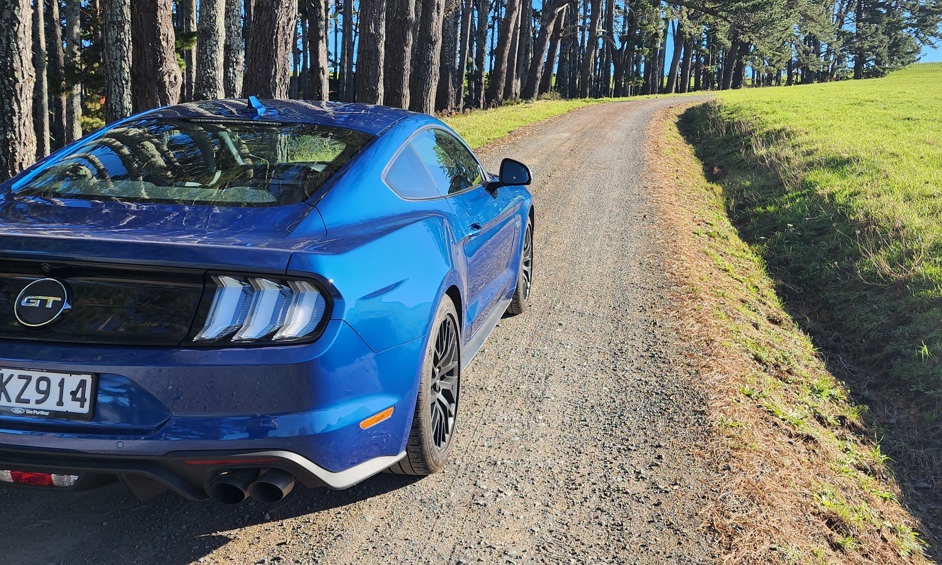 The point we're getting to is that despite (or perhaps because of) the Mach-E, Ford globally is still fully committed to the internal combustion engine (ICE) Mustang and so is Ford NZ. There's an all-new seventh-generation model on the way here late-2023 or early-2024, with updated versions of the current engines: there's still a V8, still a manual transmission.
Some well-heeled Ford customers in the US simply have one of each - ICE and BEV - in the garage. Collect the set, etc.
NZ can take a little credit, even: Ford's "head of strategy and transformation for enthusiast products" is Kiwi-born Alicia Agius.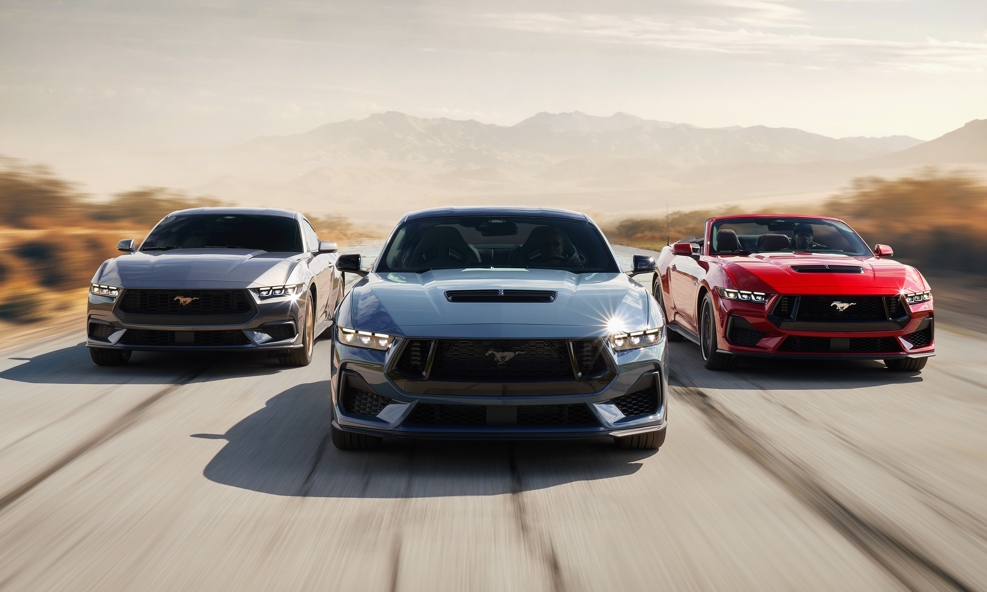 We got up close and personal with the new cars last year, in Detroit. You can take a look at the walkaround video and get more technical detail here.
We now know the V8 model will make 353kW/563Nm (up from the current 339kW/556Nm), or 357kW/567Nm if fitted with the active exhaust system.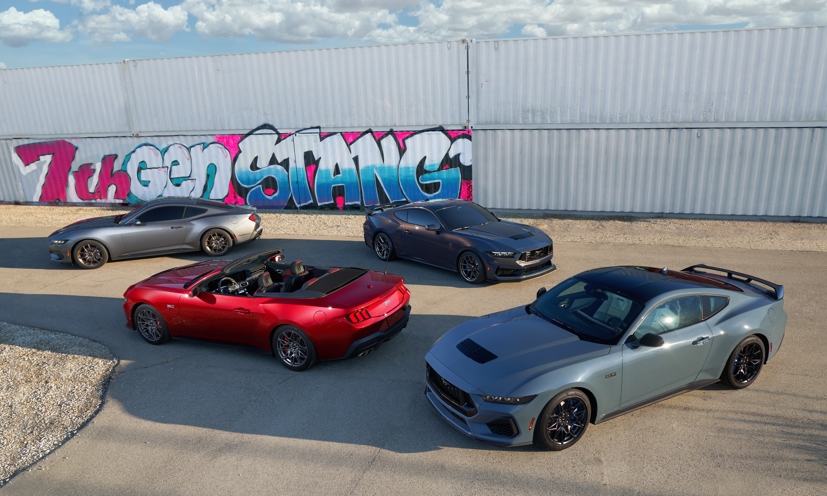 We also know that the hero Dark Horse track-focused version – a surprise reveal at the Detroit launch last year – will indeed be part of the Kiwi lineup. It makes 373kW/567Nm, thanks to heavily upgraded internal components. Can't wait.
It's a default position to paint a picture of a real dichotomy between the ICE and BEV Mustangs – angry enthusiasts on either side. Makes a good story, but there's already plenty of evidence that some well-heeled Ford customers in the US simply have one of each in the garage. Collect the set, etc.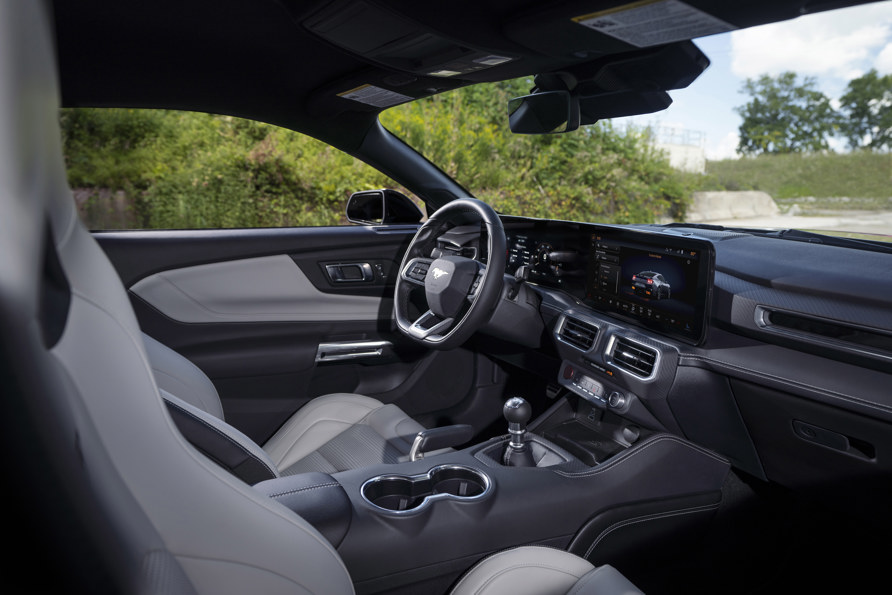 A key thing about the new Mustang ICE is that Ford has gone on a big drive to unite those heritage styling cues with the latest in customisable technology. So while the outgoing ICE and new Mach-E share a classic Mustang "double-hump" dashboard shape (see our video with a good look inside the new BEV here), the new V8 throws that all away for a new widescreen digital display that looks pretty futuristic.
It's delightfully strange that the supposedly old-school V8 Mustang now trumps the pure-electric Mach-E when it comes to high-tech interior design.
FORD MUSTANG GT
ENGINE: 5.0-litre petrol V8
POWER: 339kW/556Nm
GEARBOX: 10-speed automatic, RWD
CONSUMPTION: 14.5l/100km (3P-WLTP)
PRICE: $84,990