Xiaomi, the Chinese company primarily known for its smartphones and tech gadgets, is officially venturing into the electric vehicle (EV) market with its first-ever car, the Xiaomi SU7.
Set to start mass production in December 2023, with deliveries beginning in February 2024, the SU7 is an electric four-door five-seater that showcases Xiaomi's commitment to expanding its global product range.
Xiaomi SU7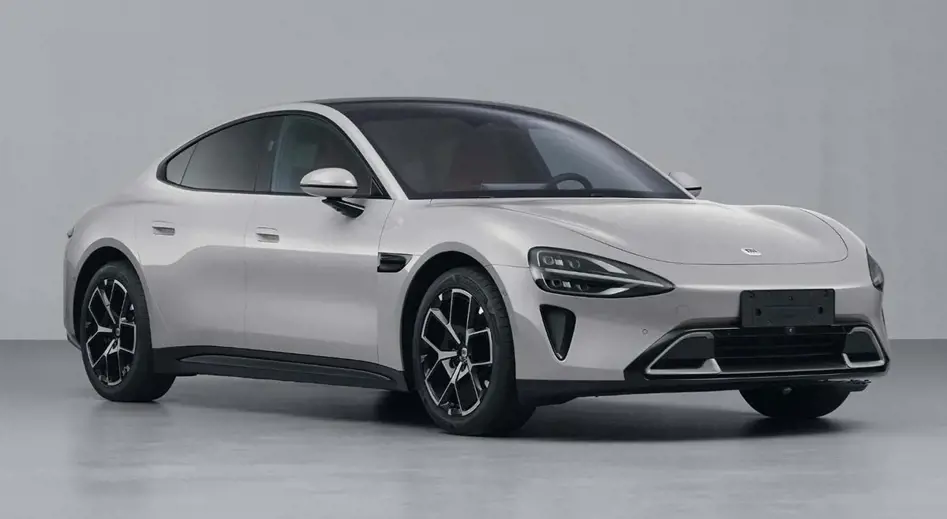 The SU7, produced by BAIC at its Beijing factory, highlights a newfound synergy between Xiaomi and the Chinese auto industry, as BAIC also holds a stake in Mercedes-Benz​​​​. This connection could imply a blend of Xiaomi's innovative tech approach with BAIC's proven manufacturing expertise.
The car's design, with about 3000mm of wheelbase and a sleek fastback roofline, evokes a slightly elongated Tesla Model S that crucially caters to the preferences of the Chinese market​​.
In terms of dimensions, the SU7 measures 4997mm x 1963mm x 1455mm, and it will offer two powertrain options: a rear-wheel drive (RWD) version equipped with a 220kW motor and an all-wheel drive (AWD) variant that uses an additional 275kW unit to output a respectable 495kW.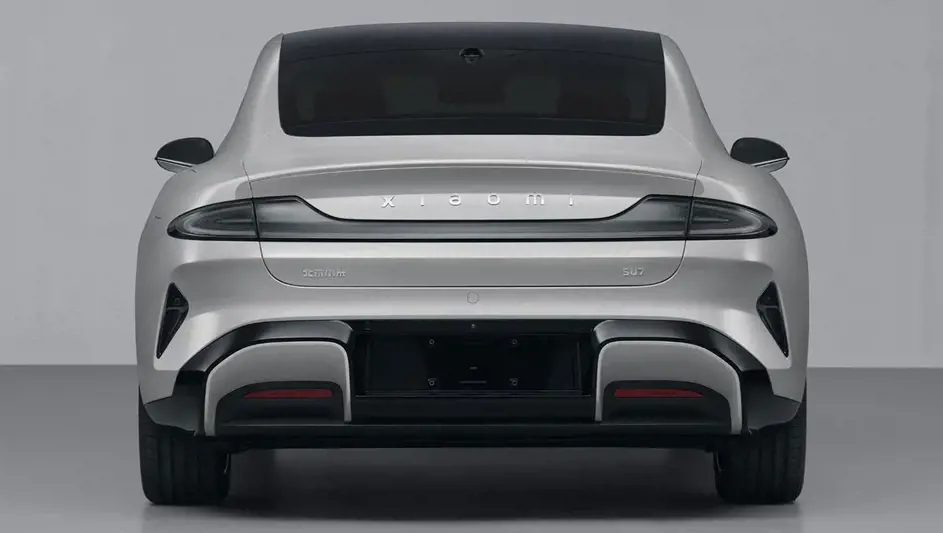 The vehicle's curb weight ranges from 1980kg to 205kg, and customers can choose between 19- or 20-inch wheels. Additionally, the car may feature a LiDAR sensor and an active rear wing, though many details about the new EV are still under wraps​​​​.
Xiaomi's SU7 will feature a ternary lithium battery from renowned EV power supplier CATL. There's also an option with a lithium iron phosphate battery​​. Range figures are yet to be disclosed, however.
One of the more intriguing features of the SU7 is the integration of Xiaomi's HyperOS, the company's newly unveiled smartphone operating system. The Android-based software merges in-house tech with internet of things (IoT) wizardry. It was designed to unite Xiaomi's smart products, including the SU7, under one platform.
At launch, Xiaomi plans to offer various trims: the SU7, SU7 Pro, SU7 Max, and a Founders Edition subvariant​​. However, Xiaomi's plans to market the SU7 outside of China remain uncertain, though the involvement of state-owned BAIC in manufacturing may help the vehicle find a global ​market eventually.
With its impending release, the Xiaomi SU7 is an unexpected car from a rapidly growing tech brand. Could it find its niche and bring a new dynamic to the EV landscape, particularly in Asia, Australia, and New Zealand?