With the announcement that GMSV is launching the massive Silverado pick up-based Yukon SUV, we thought it timely to revisit a classic advertisement for a classic big American SUV. Well, sort of...
The Simpsons has parodied a great many things over the years, so of course the legendary animated series once took aim at America's obsession with massive SUVs in the form of the equally legendary Canyonero.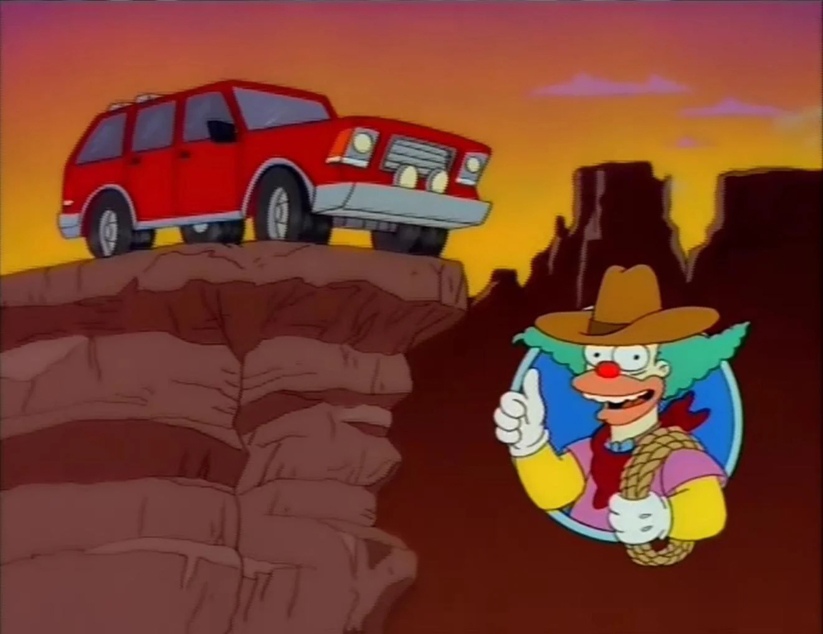 Endorsed by Krusty the Clown, the Canyonero appeared in nine Simpsons episodes, as well as three video games and three comics following its debut in the episode 'The Last Temptation of Krust' that first screened on the 22nd of February 1998.
The show featured a number of television commercials for the Canyonero, complete with a theme song sung by Hank Williams Jr that featured the classic lyrics: "Can you name the truck with four wheel drive, smells like a steak and seats thirty five? Canyonero! Canyonero!"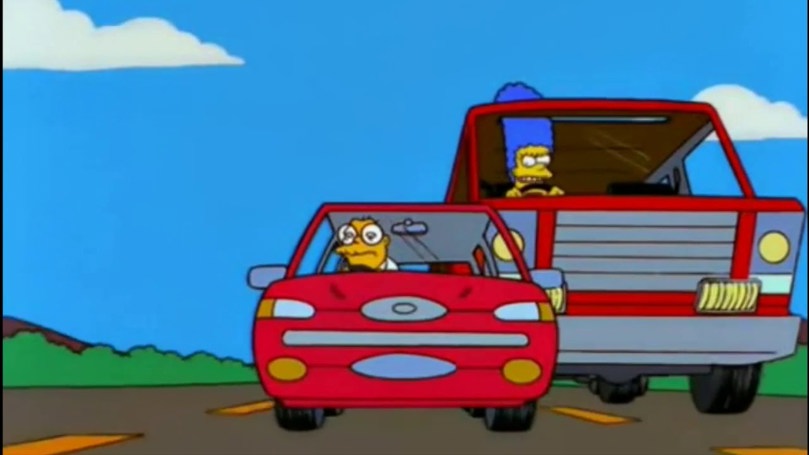 The lyrics perfectly skewered America's love for massive trucks with lines like "12 yards long, 2 lanes wide, 65 tons of American pride!" and "Top of the line in utility sports, unexplained fires are a matter for the courts!", before adding the disclaimer that the Canyonero was ruled unsafe for highway or city driving by the Federal Highway Commission.
So, of course Homer bought one.