This week's Car-Vid Classic is not so much about cars as it is about hamsters.
You probably already know what I am referring to; Kia's brilliant "A new way to roll" advertising campaign from the mid-2000s that saw anthropomorphic rodents promoting the Soul small crossover for the American market.
The first ad was fun, but nowhere near as fun as later ads in the eventual series - featuring hamsters "commuting" in stationary hamster wheels through a typical US city, when a red Kia Soul suddenly appears, shocking the commuters.
READ MORE
In it are four much cooler hamsters rocking out to the tunes ("Fort Knox" by Goldfish) on their iPod (iPod connectivity was the big new thing back then...), which was - of course - a new way to roll.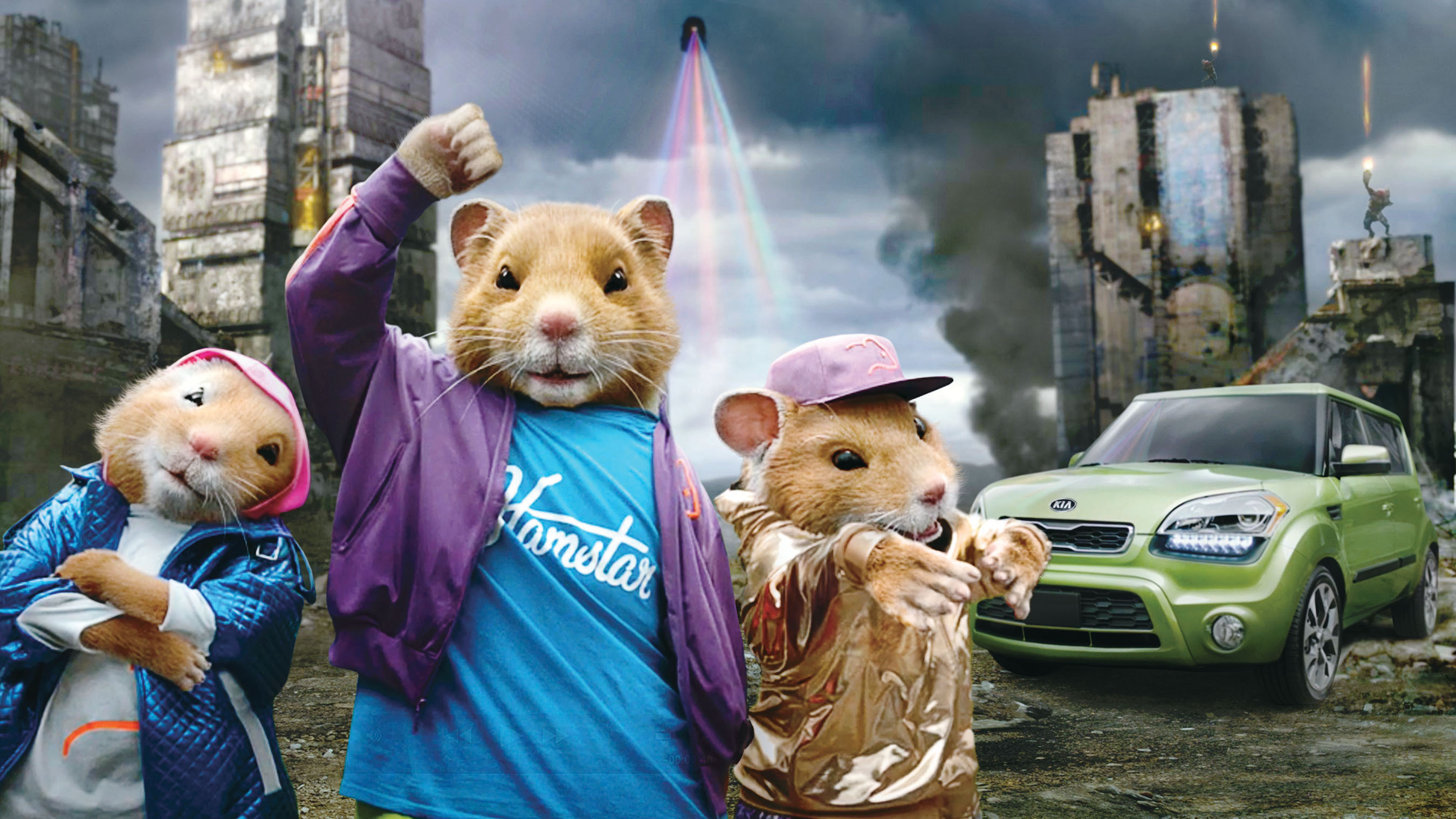 Later adverts in the series would see the hamsters wearing trendy streetwear (by implication meaning that all the hamsters in the original ad were... naked?) and singing along to songs such as "The Choice Is Yours (Revisited)" by Black Sheep, "Do what You Do" by Marz, "Colours" by Calvin Harris, "Applause" by Lady Gaga and "Junkyard" by Potbelleez.
But it was during the 2011 MTV Music Video Awards where they had their most iconic moment, ending a post-apocalyptic robot war via dance-off set to "Party Rock Anthem" by LMFAO.
That same year the Kia Soul Hamsters (as they had become known) were inducted into the Madison Avenue Walk of Fame (the advertising industry's equivalent of the Hollywood Walk of Fame on Hollywood Boulevard), making Kia the only car manufacturer to be inducted.