It's AA DRIVEN Car Guide New Zealand Car of the Year time again! We'll be awarding wins in 11 different categories, acknowledging the overwhelming preference for all things SUV but also with a focus on eco-cars and technology.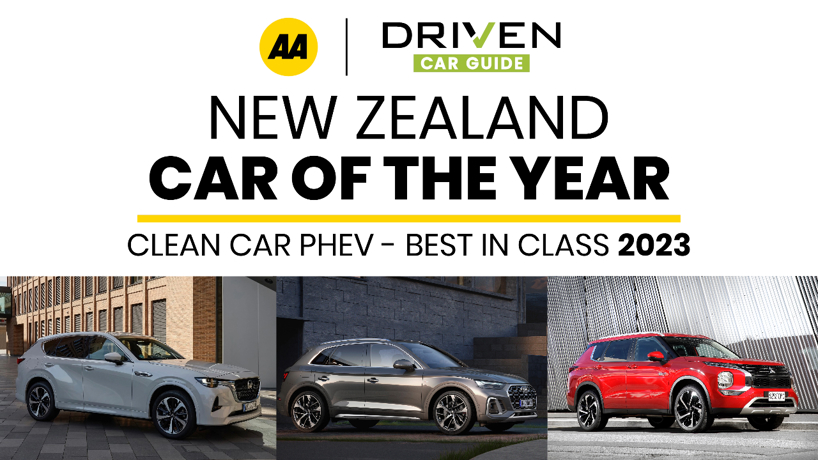 There are Small SUV, Medium SUV, Large SUV, Passenger, LCV, Clean Car HEV/PHEV/BEV, Sports and Performance, Luxury and Safety categories, not to mention the outright AA DRIVEN Car Guide NZ COTY – which will of course be one of the top three cars chosen from those categories.
We continue the programme this week by announcing the finalists in the Plug-in Hybrid (PHEV) category.
Top three PHEVs of 2023
Despite being arguably the ideal mix for the New Zealand market, PHEVs are still a relatively niche segment. But if you are the sort of person who wants daily commute running on pure electric power but with the ease of hybrid running for longer trips, then a PHEV is perfect.
Perhaps then it is no coincidence that all of our finalists in the PHEV category this year are SUVs, reflecting that lifestyle need, as well as the practical need for flexibility.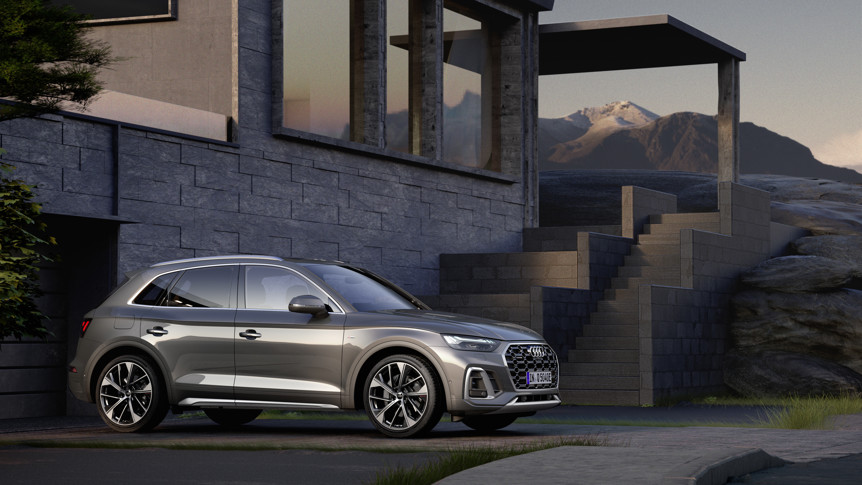 The Audi Q5 TFSI e may look like an ordinary Q5, but under that unassuming SUV skin beats a high-tech heart that packs 220kW/450Nm and will sprint to 100km/h in 6.1 seconds while offering up an all-new version of Audi's quattro AWD system that incorporates the electric motor.
It's electric-only range is 57km - which is down on its competitors - but the seamless transition between ICE and electric is something few of them can match, and the Q5 TFSI e is at its best when you leave its very, very clever electronic brain to decide which source of propulsion should be used at any given time anyway.
Of course, it is also a $114,900 Audi, so it has impressively high quality interior and a remarkable level of standard specification.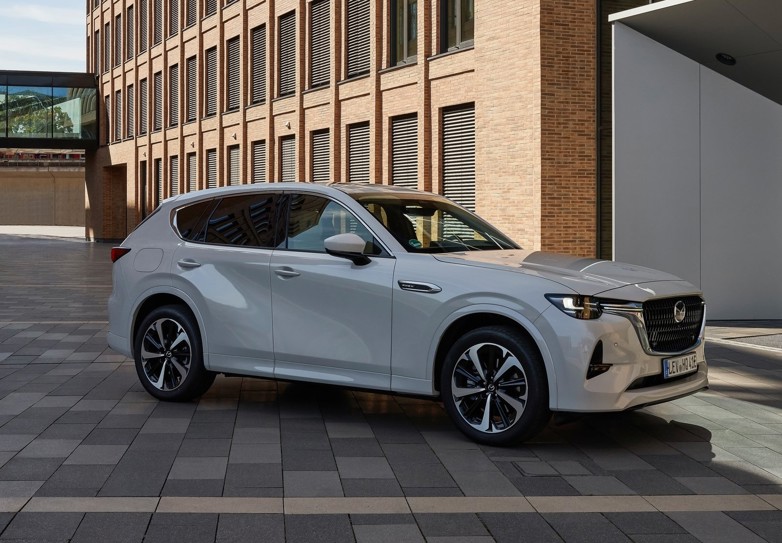 The all-new Mazda CX-60 really is ALL new, debuting the Japanese manufacturer's "Large Product Group" RWD/AWD platform, along with two equally new powertrains: the hybrid 3.3-litre six-cylinder and the 2.5-litre four-cylinder turbo plug-in hybrid.
The PHEV offers up an all-electric range of 60km from its 17.8kWh battery and the 241kW/500Nm on offer also makes it both more powerful and faster than the six-cylinder model.
The CX-60 is a true premium offering, with the Touring PHEV starting the range at $78,990 and the Takami PHEV topping it at $90,990, which may be a lot for a Mazda, but not for what you get.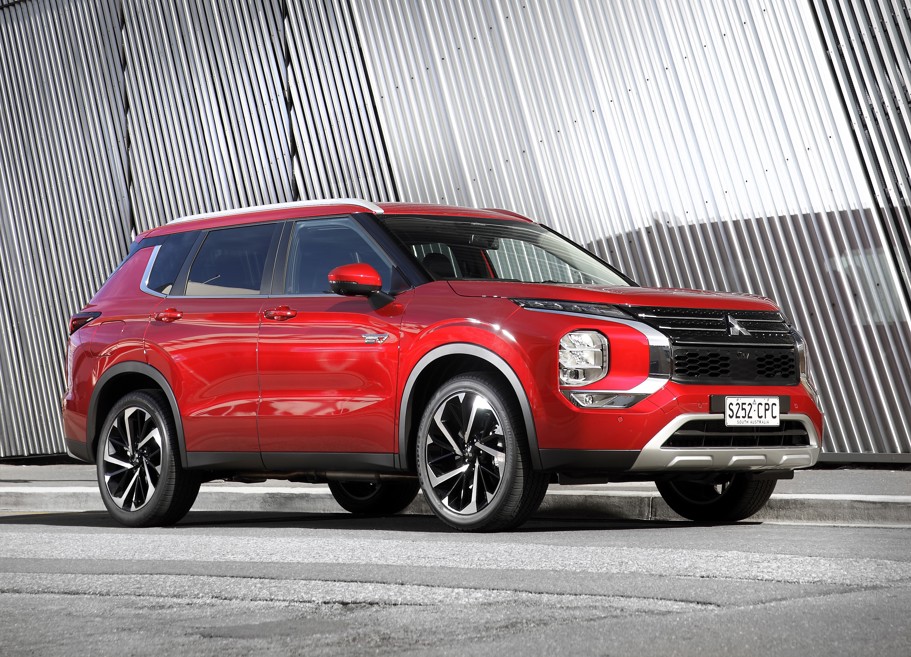 Last year's winner of this category, the Mitsubishi Outlander, remains a very strong choice in this segment.
Not quite as strong a seller following the launch of the all-new, much higher quality (and more expensive) model, the fact that it is no longer a cheaper entry model into Mitsubishi's PHEV line up (a spot now occupied by the Eclipse Cross PHEV) actually means that it is a far more cohesive and convincing package.
With up to 84km of pure electric running on offer, the Outlander starts at $62,990 for the LS model and tops out at $79,990 for the fully-loaded Exceed model.
After you have shared your opinion on PHEVs why not vote in our AA DRIVEN Car Guide NZ Car of the Year Peoples Choice award to go into the draw to win $5000 of fuel/charge credit below.