It's AA DRIVEN Car Guide New Zealand Car of the Year time again! We'll be awarding wins in 11 different categories, acknowledging the overwhelming preference for all things SUV but also with a focus on eco-cars and technology.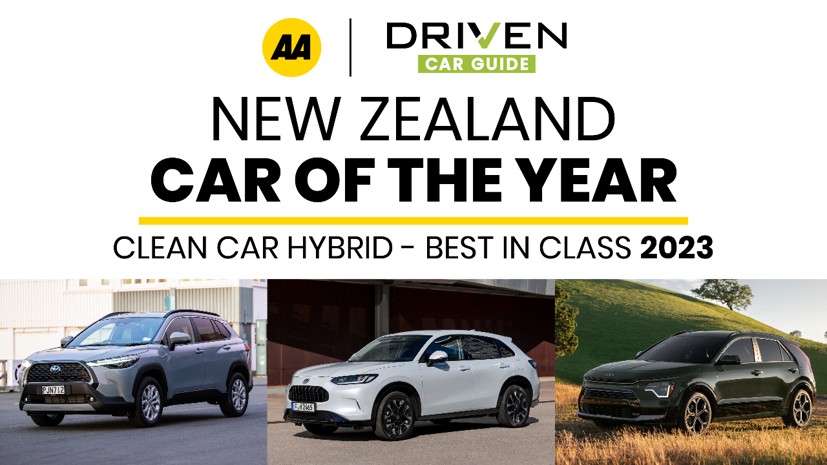 There are Small SUV, Medium SUV, Large SUV, Passenger, LCV, Clean Car HEV/PHEV/BEV, Sports and Performance, Luxury and Safety categories, not to mention the outright AA DRIVEN Car Guide NZ COTY – which will of course be one of the top three cars chosen from those categories.
We continue the programme this week by announcing the finalists in the Hybrid category.
Top three Hybrid (HEV) vehicles of 2023
While the Toyota Prius may be what most people think of when you say "hybrid", the battery/ICE combo powertrain has spread far and wide across the car industry since Toyota launched the world's first mass-produced hybrid in 1997.
Perhaps unsurprisingly, Toyota continues to lead the hybrid powertrain race, but others are catching fast, as evidenced by our top three picks for this year; all SUVs and all from Japan or Korea.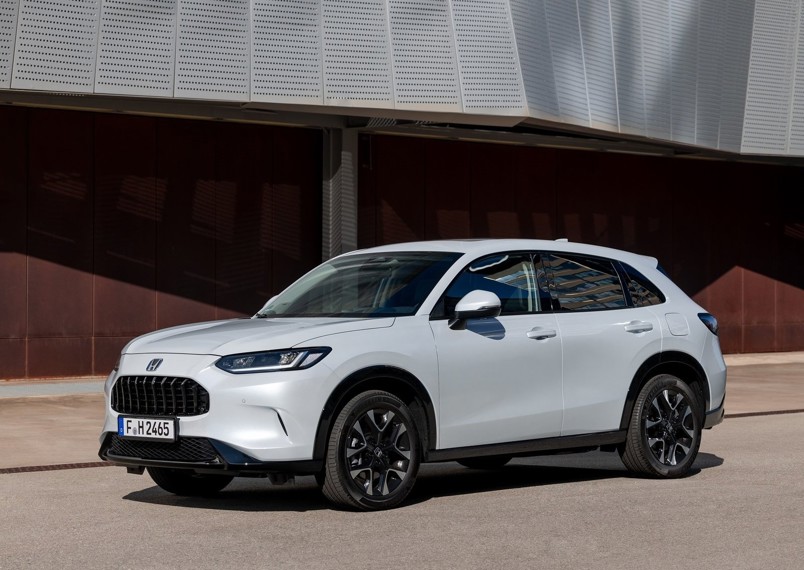 Slipping into the range under CR-V, the Honda ZR-V is the same size as the CR-V used to be (the new model is bigger, however) and yet considerably more frugal (5.5L/100km) by virtue of its newer and thoroughly excellent hybrid powertrain.
Like the Jazz Hybrid, the ZR-V excels at just getting on with being frugal when you leave it to its own devices. But then it is also superbly comfortable, nicely made and impressively roomy.
Just a single hybrid model that pairs a 104kW/182Nm 2.0-litre petrol engine and a 135kW/315Nm electric motor, the $55,000 ZR-V Sport is wonderfully driveable and beautifully put together, just like Hondas always used to be.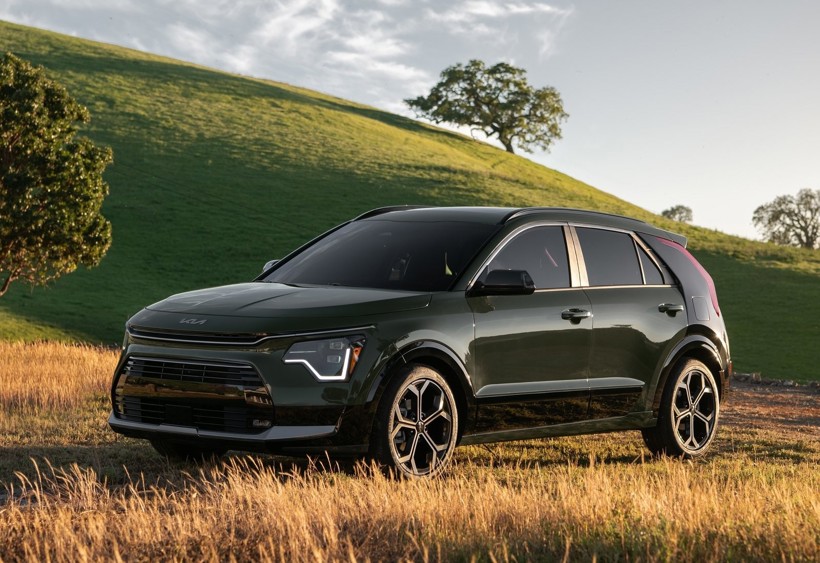 The Kia Niro is one of the more conservative looking cars in Kia's range these days, yet it is still a stylish small SUV that stands out from the crowd.
It also stands out from the crowd in terms of its excellent hybrid powertrain that blends Toyota-style frugality and ease of use with a slick dual clutch transmission that eliminates the biggest sticking point with Toyota hybrids - intrusive engine flaring thanks to a continuously variable transmission (CVT).
Comfortable and packed with features, the Niro HEV may be overshadowed by its PHEV and BEV variants, but coming it at between $44,990 and $59,990, it is significantly cheaper. And with claimed fuel consumption of just 4.4L/100km, it is also the most frugal of our three finalists.
Has there ever been a car as inevitable as the Toyota Corolla Cross? An SUV version of the world's most popular car that sits between the C-HR and RAV4 in its line up was a no-brainer for Toyota, as was powering it with version the Corolla hatch's excellent hybrid powertrain.
Available in FWD or AWD forms, all Corolla Cross models are powered by the same 135kW/190Nm 2.0-litre four-cylinder hybrid engine and are as effortlessly frugal (4.7 to 4.9L/100km) as the hatch.
Starting with the GX FWD at $42,790 and topping out at the Limited AWD at $53,190, the Corolla Cross is every bit as functional, dependable and practical as a Corolla should be and more. More room, that is.
After you have shared your opinion on hybrids why not vote in our AA DRIVEN Car Guide NZ Car of the Year Peoples Choice award to go into the draw to win $5000 of fuel/charge credit below.