Suzuki showed a much more production ready version of its eVX pure-electric SUV at the recent Japan Mobility Show.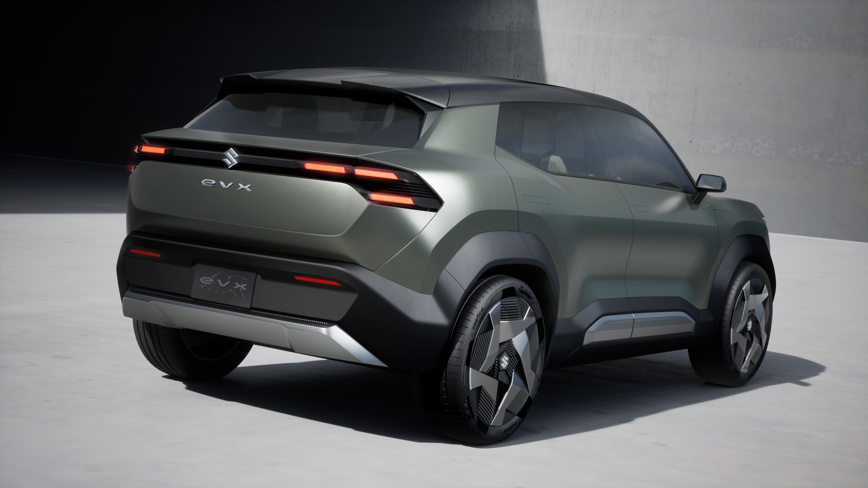 The eVX is billed as Suzuki's "first global strategic electric vehicle" and is very similar in size to the current S-Cross - which means it's ever-so-slightly larger than the Vitara, but likely to fulfil a similar SUV brief, with good ground clearance and dual motors that incorporate electronically controlled 4WD technologies.
Suzuki has said the eVX will go into production in 2025, with the aim of offering "good off-road capabilities in addition to fine on-road abilities". Suzuki is claimed a target range of 500km from the eVX's battery pack.
The eVX concept was first shown at the Dehli Auto Expo in January. The Japanese iteration looks a lot further along the path to production, with different headlights and a more defined body shape. It keeps the flush-fitting door handles for now too, although prototypes that have been spotted testing have conventional handles at the front, only keeping the hidden ones at the back.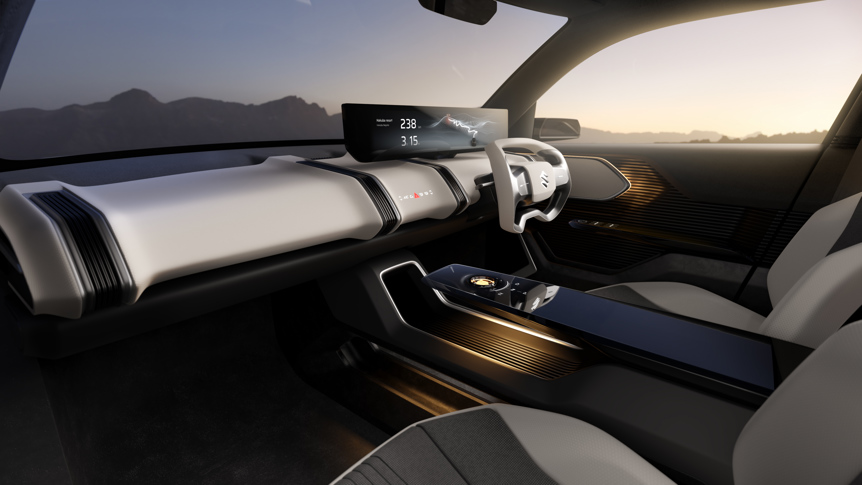 Japan also provided the first look at the eVX's interior - which likely remains more in the concept-car sphere for now, with a BMW-style screen stretching across half the width of the car and a yoke-style steering wheel.
Suzuki New Zealand has just launched a mild-hybrid version of the S-Cross, which joins the Vitara hybrid in the local lineup. Another more traditional (but cuter?) SUV to join Kiwi showrooms before the eVX is the Jimny five-door, which is set for launch in February 2024.
The Jimny five-door stretches 340mm in wheelbase over the current three-door, although it's still tiny at less than 4m in overall length.