In the world of high-performance American muscle cars, the Ford Mustang has long been a symbol of raw power and adrenaline-pumping excitement. For the year 2024, the Mustang lineup has not one but two V8-powered variants on offer: the well-known GT and the newer, more potent Dark Horse. 
Recently, aftermarket specialists and tuners at Hennessey decided to settle the score and put these two vehicles to the test in a series of stock drag races.
2024 Ford Mustang Dark Horse vs Ford Mustang GT
Under the hood, the 2024 Mustang GT boasts a 5.0-litre V8 engine that delivers 358kW and 562 Nm of torque. In contrast, the Dark Horse takes a step further, producing a blistering 372kW and 567 Nm of torque with its Coyote V8. Both Mustang variants harness their power and direct it to the rear wheels through Ford's 10-speed automatic transmission.
Ford has made significant enhancements to the Dark Horse's powerplant, equipping it with forged piston connecting rods from the GT500 and unique software tuning to surpass the GT's output.
When it comes to handling, the GT arrives at the strip with the GT Performance Package, which includes additions such as a specially tuned chassis, Brembo brakes, 19-inch wheels, and a Torsen differential. 
Meanwhile, the Dark Horse doesn't hold back either, featuring an upgraded chassis for improved cornering. The available Handling Package adds staggered Pirelli P Zero Trofeo RS tires, stiffer springs, bigger anti-roll bars, and a Gurney flap on the rear wing.
Which Mustang wins?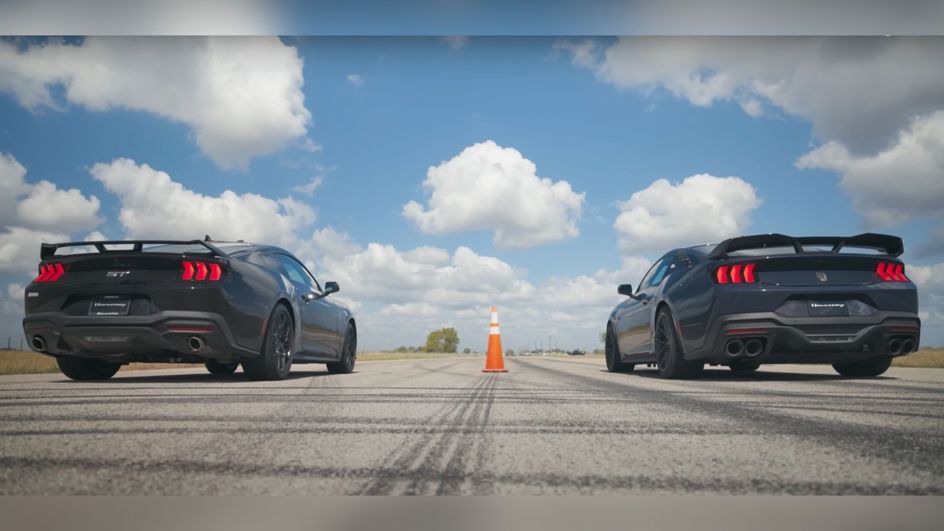 Now, let's dive into the race itself. The Dark Horse takes a commanding lead in the first contest, showcasing its superiority in raw power and acceleration. 
However, the tables turn in the first rolling race, where the GT surprises everyone with its quick start, ultimately winning by a mere half a car's length.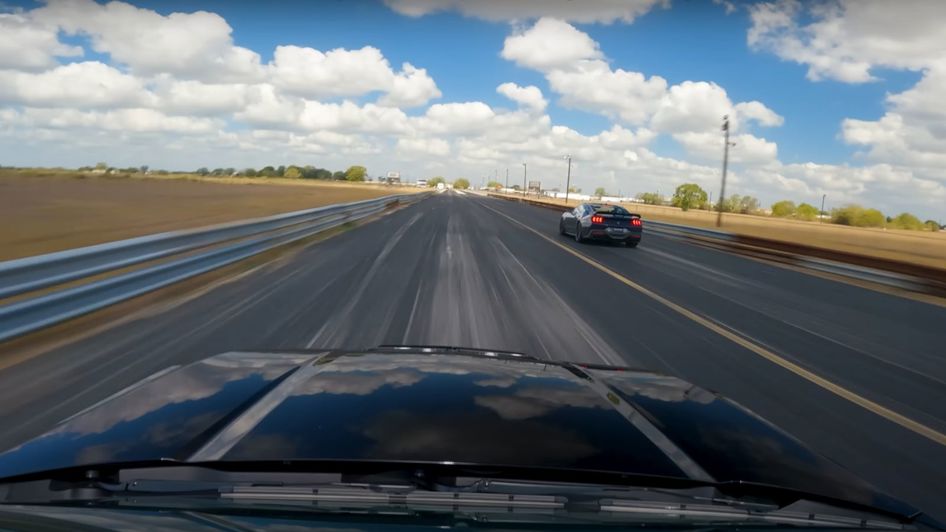 The third race saw the Dark Horse make a strong start, utilizing its additional horsepower and torque to pull ahead of the GT and secure victory.
This is just the beginning of what promises to be an exciting aftermarket scene for the 2024 Mustang lineup. Tuners and enthusiasts alike will undoubtedly find ways to extract even more power and excitement from these machines.