There's something quite special about swinging a leg over a Moto Guzzi and firing the air and oil-cooled engine to life.
As one of only a handful of European manufacturers that have yet to fully embrace water-cooling for powertrains, Moto Guzzi offers something different from the norm. Instead of being a bit of an oddball, a Moto Guzzi offers drama and a classic feel where so many bikes have lost much of the character of their forebears.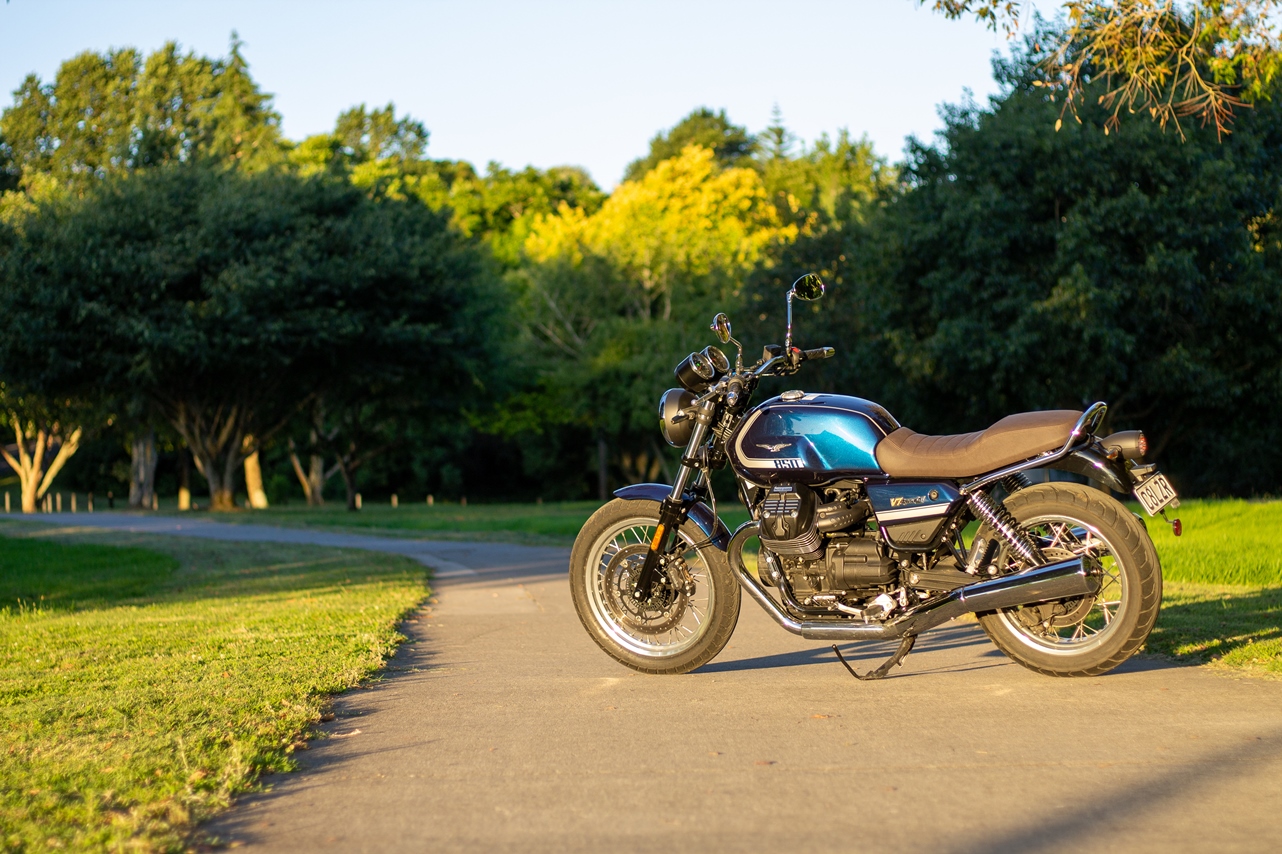 So when it comes to the stunning Blu Formale V7 Special, it feels just that, a bit special.
Sure, there isn't a digital dash, ride-by-wire throttle or triple-digit power figures in what the V7 Special brings to the table. Instead, you get truckloads of character in an elegant and comfortable package which is possibly the best representation of a "modern classic" motorcycle currently on the market.
If it sounds like I've kinda fallen for the V7 Special, well, I kinda did. From its comfortable riding position to its smooth power delivery, the V7 is everything a motorcycle should be at its core.
READ MORE
Thumbing the starter literally rocks the 853cc transverse V-twin into life, as the engine's inertia gently rocks the bike to the right. I love this Moto Guzzi motorcycle trait. It gently lets you know you're in control of a complex machine, and being a 90-degree V-twin it doesn't vibrate your teeth out. It's also downright fun to give it a good rev at idle and feel the bike move beneath you.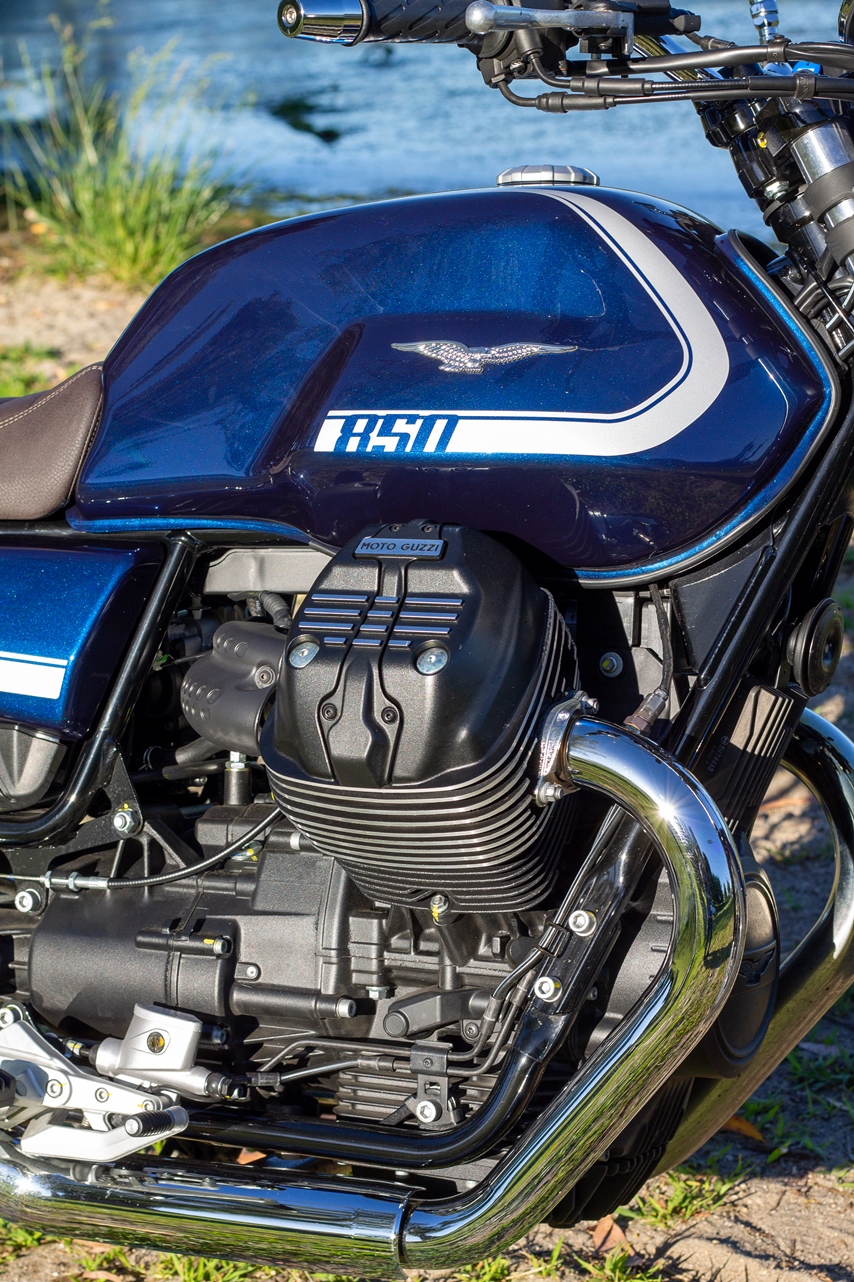 With twin analogue gauges with a single LCD insert offering trip meters and the like, there are few modern amenities on the V7 Special. However, quietly sitting in the background is the obligatory ABS braking and Moto Guzzi's MGCT traction control system as a safety net should the need arise.
When managing those electronics, it's perhaps not the most straightforward or intuitive. Despite the right handlebar switchgear featuring a "Mode" button, unlike most bikes where this changes an engine map, on the V7 this actually cycles the LCD insert on the speedo. To switch the traction control settings you actually need MGCT displayed on the dash and then thumb the starter button to switch between its settings. I like how they've managed to keep switches to a minimum, but it feels unnatural to thumb the starter with the bike running.
Another oddity is in the lighting, while the indicators and brake light are LED units, Moto Guzzi hasn't given the headlight the same treatment, with a standard iridescent bulb sitting within the circular headlight. The V7 Stone which is priced a full $1000 less than the V7 Special, features a full LED lighting setup including a running light shaped to resemble the Moto Guzzi eagle, so the basic bulb on the Special is slightly confusing – even if it is doubling down on the old-school feel of the bike.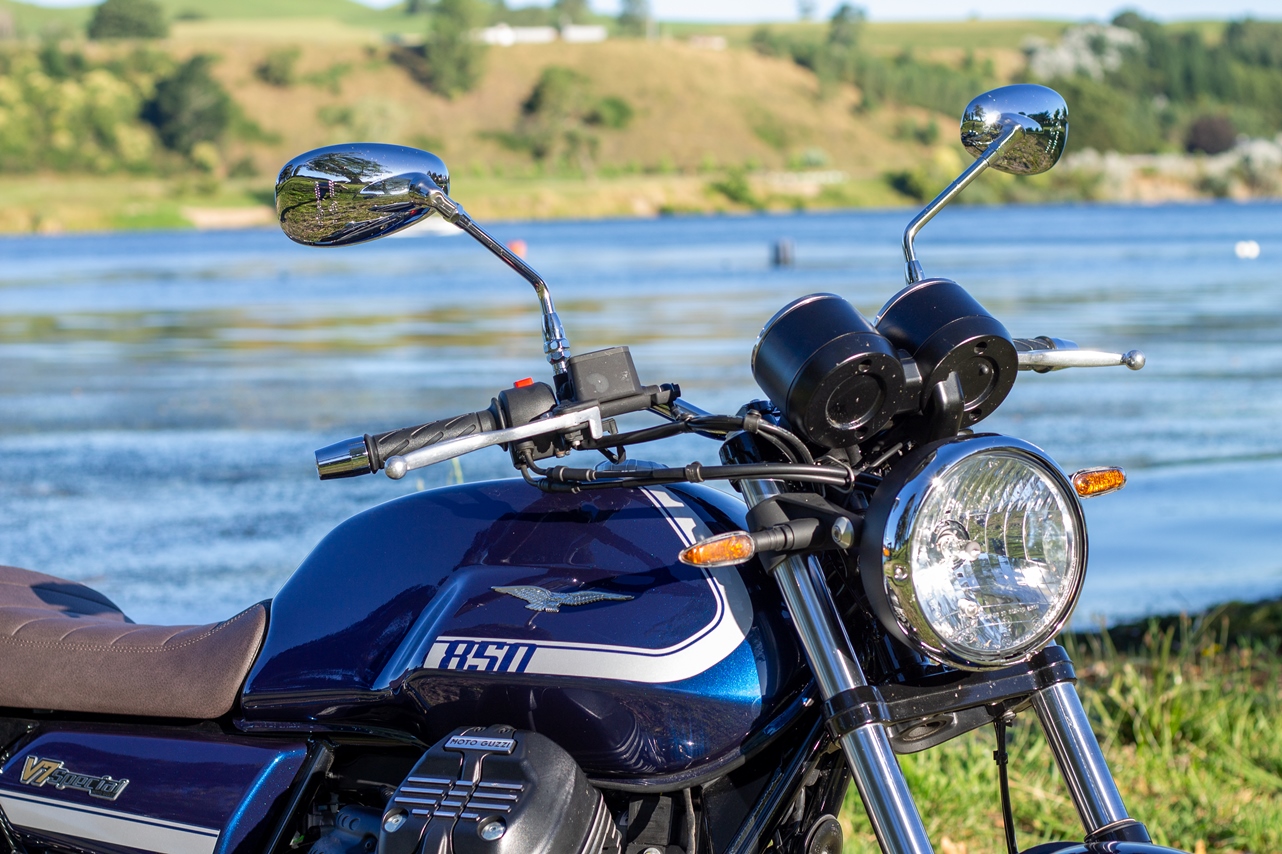 But the V7 Special really is something a little special. It retains so much of that old-school character and charm that, inevitably, we are going to lose. Even Guzzi, as one of the last hold-outs of water-cooling and old-school design can't hold out forever. In fact, times are changing fast with the soon-to-arrive V100 Mandello heralding a new era for the Italian manufacturer with water-cooling, modern electronics and even active aero!
While the days of this generation of the iconic V7 aren't numbered, it is still a rare and rather special experience to ride a European bike that eschews mod cons for a pure riding experience. But if you happen to want more modern tech, the V7 Stone offers just that and is priced at $1000 less.
MOTO GUZZI V7 SPECIAL
PRICE: $18,990
ENGINE: 853cc 90-degree transverse V-twin
POWER: 47.8kW at 6800rpm/73Nm at 5,000rpm
PROS: A real modern classic, smooth power delivery, very comfortable
CONS: Bulb headlight, modes hard to navigate, is it too old-school for its own good?