I love small front-wheel drive hatches - always have, always will. I basically grew up on them, so to speak - one of my earliest cars was a Honda CRX, while a 1979 Mini (not a hatch, but it basically set the template for small hatches anyway), a Nissan Langley Turbo and the king of all hot hatches - a Peugeot 205 GTI - have all been highlights of my motoring history. Okay, the Nissan wasn't so much of a highlight, but the massive torque steer was hilarious…
So it dismays me that the small hatch is an endangered species these days, thanks to the rise of SUVs. Well, small hatches pretending to be SUVs, at least.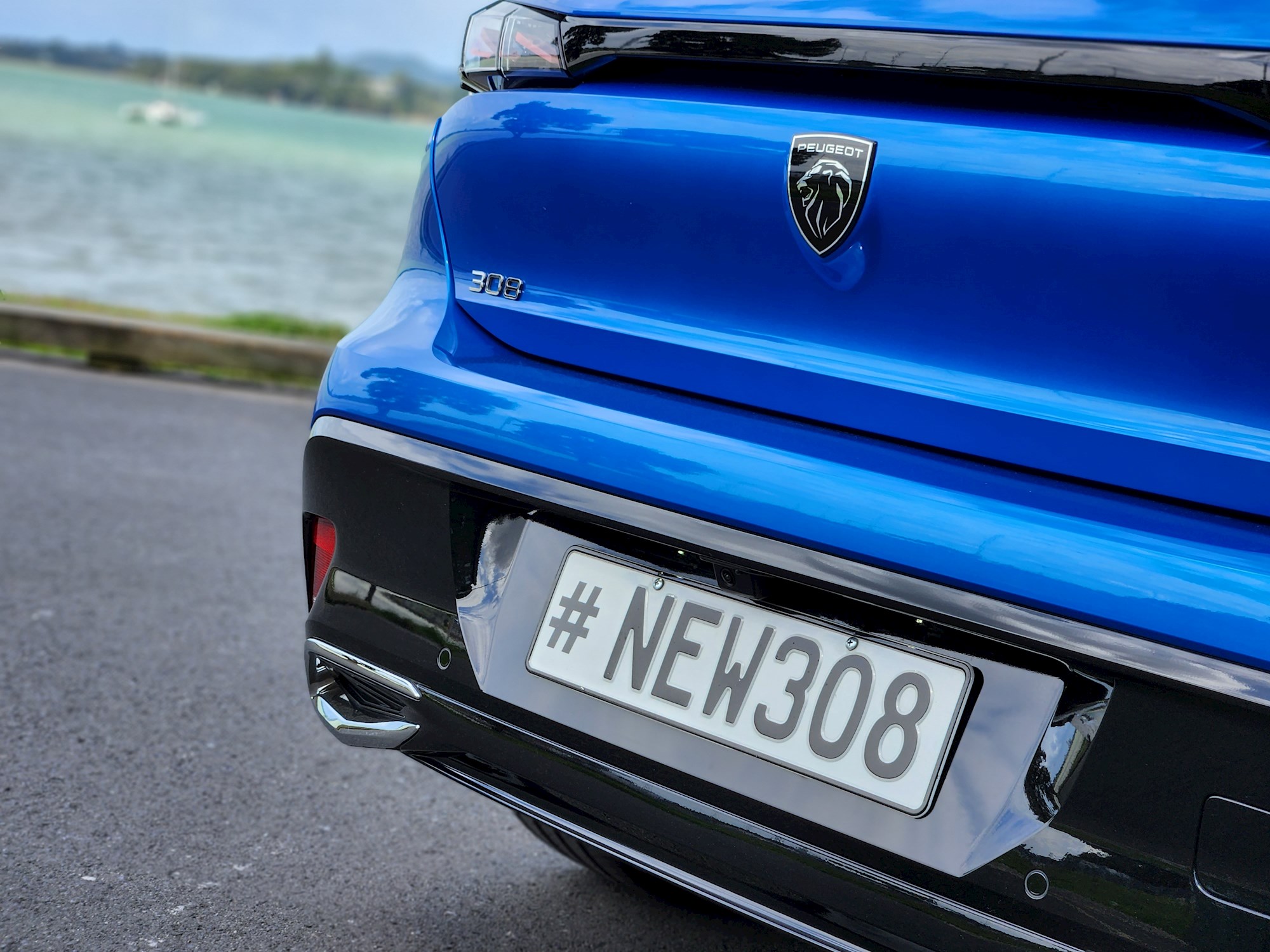 And that is part of the reason why I loved the Peugeot 208 GT so much. Of course, the other parts were the fantastic styling, impressive quality and fantastic little three-cylinder engine growling away under the bonnet.
So the idea of a larger 308 with all the same qualities sounded very promising indeed. You see, while the 208 is brilliant, it is also rather tiny, particularly lacking in rear legroom, something that the larger (but still quite compact) 308 should redress.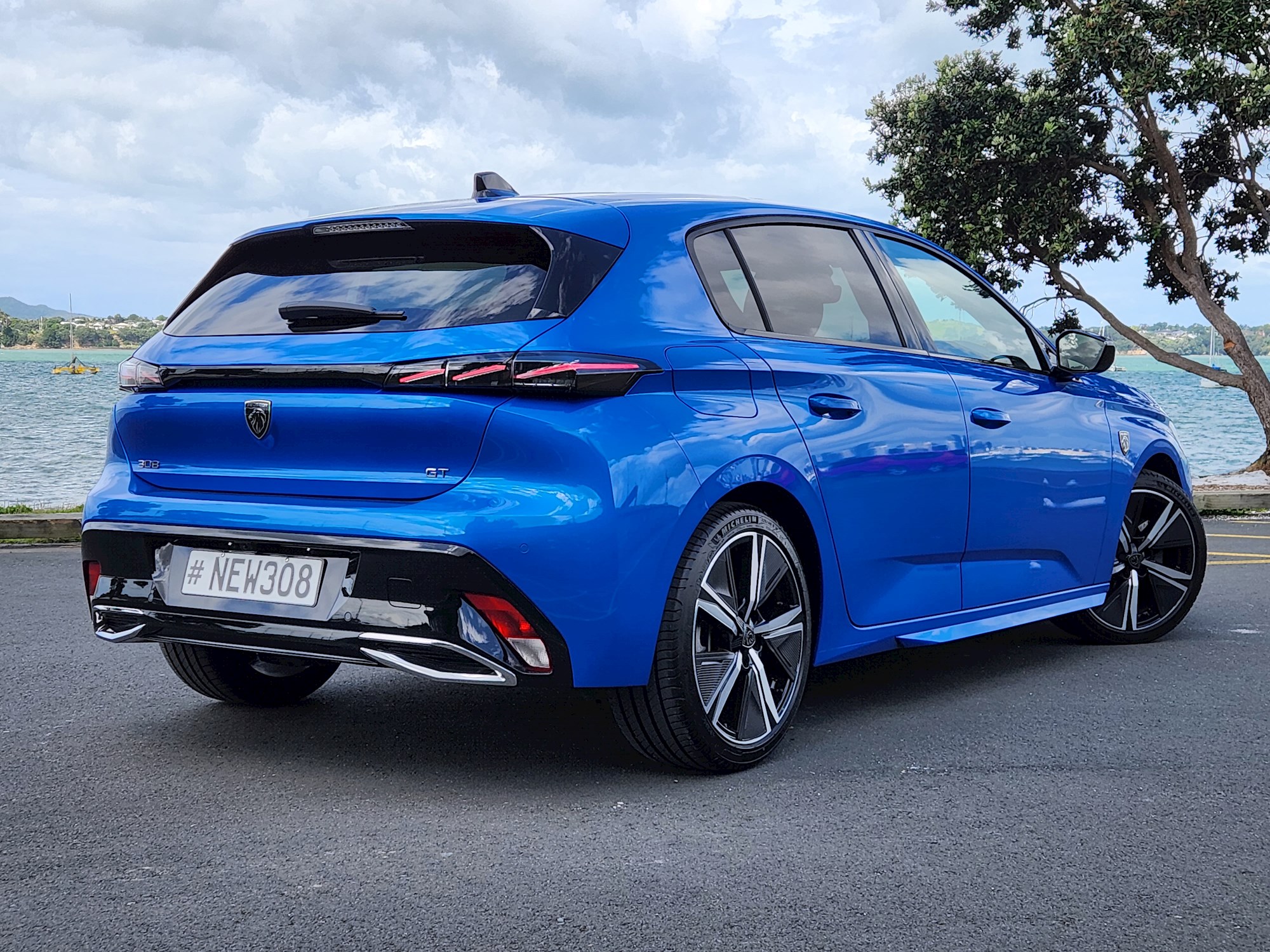 And, indeed, it does, with the larger sibling fronting up with far more usable interior space, along with a larger boot and increased front occupant space as well. It also brings a far more modern and high quality interior than the previous model, with the GT being pretty well equipped too.
The GT comes standard with LED headlights, emergency autonomous braking (for bikes and pedestrians as well), driver fatigue alert and collision warning, a subtle body kit, a heated leather steering wheel with paddle shifters, ambient lighting, puddle lamps, front and rear parking sensors and USB-C ports.
While our test car had wireless phone charging and Peugeot's slick 3D instrument panel, the ongoing semiconductor shortage will see the version on sale here may not get either of these initially.
While the exterior is still very much recognisable as a 308, it has been freshened up with sharper angles and the new Peugeot corporate face (including the new badge), the interior is where the changes you will appreciate have taken place.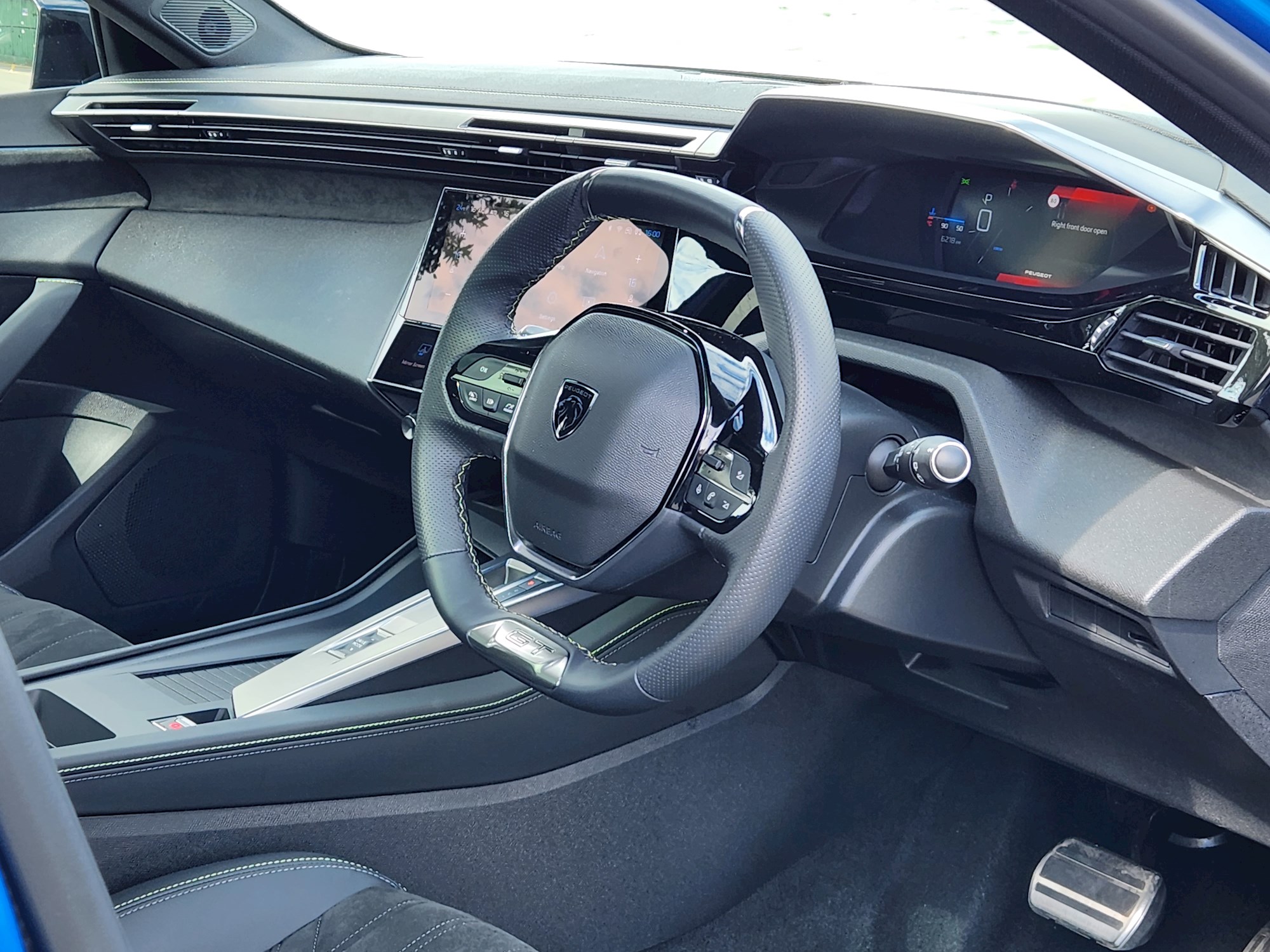 As previously mentioned, quality is way up inside the 308, with some fantastic suede and leather accented sports seats, as well as the latest iteration of Peugeot's i-cockpit layout. While the low steering wheel/high dash display layout can seem jarring and unnatural at first, you quickly get used to it and soon start appreciating the excellent visibility it provides.
What is harder to get used to is the dense layers of screens that need to be scrolled through to do almost everything in the infotainment system. You can set favourites on the home screen, but it is still somewhat unintuitive.
But at least everything else about the interior is well thought out and wonderfully ergonomic, while the bits that matter most (ie; the bits related to driving) are fantastic - the steering wheel may be a strange shape, but feels absolutely spot-on in your hands, while the driving position is damn-near perfect. For me, at least.
The steering itself is wonderfully sharp and accurate, and it is allied to the sort of fantastically sharp and agile handling you used to always expect from a Peugeot, while also maintaining excellent ride quality.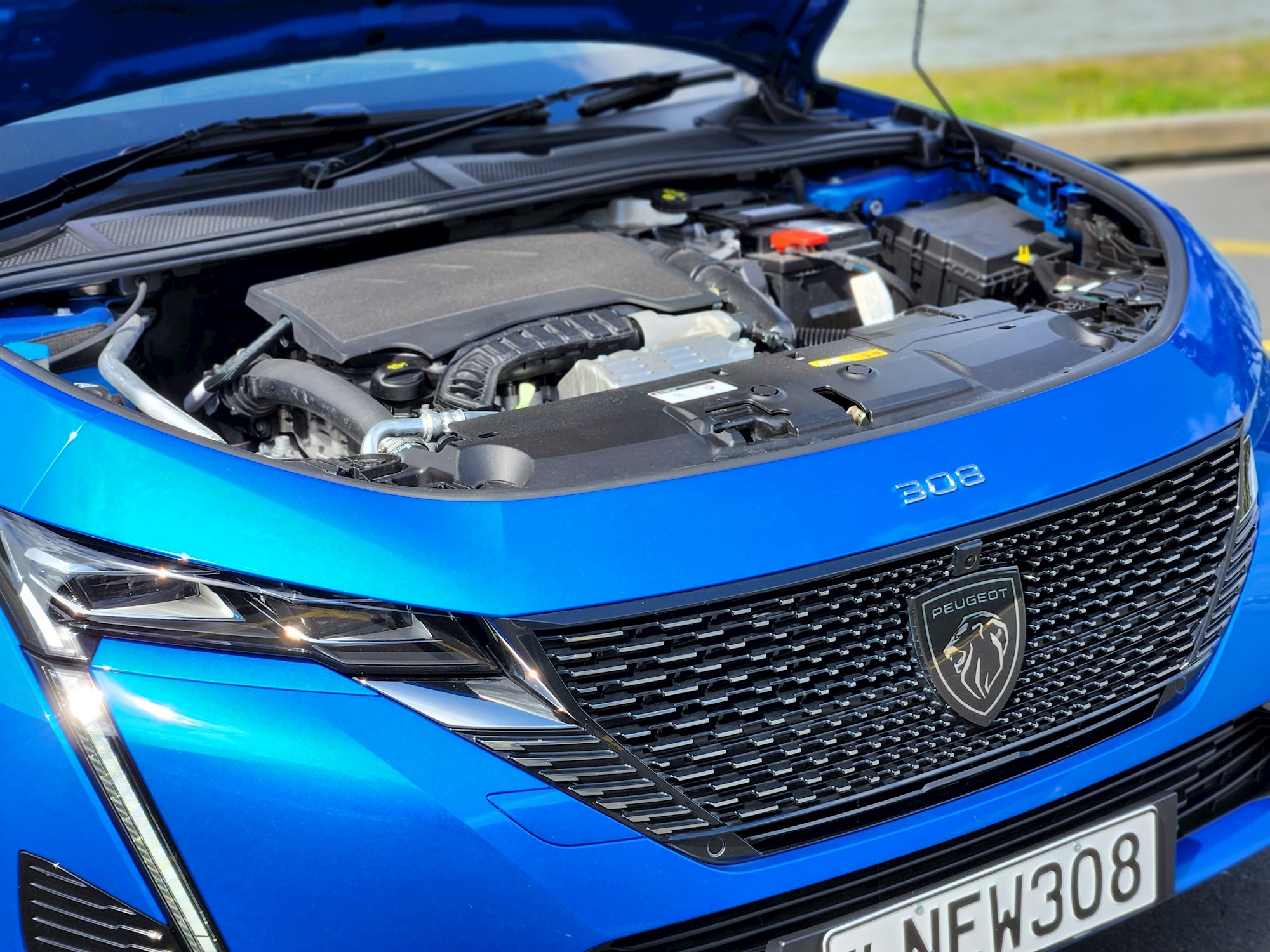 Around town, the 308 is a fantastically capable thing, with the little 1.2-litre three-cylinder turbo engine packing heaps of low-down torque and the 8-speed automatic transmission making the absolute most of it.
However, out on the open road things do falter a bit - while the 96kW triple is a brilliant little engine, particularly in the 208, it is starting to feel like it has reached its size limit with the larger 308 on the open road, becoming a bit breathless when you ask for more from it. Still GT does stand for "Grand Tourer" and , in that regard, the 308 GT is exceptional.
Impressively frugal for the most part (it does start drinking more when you need to push it a bit harder on the open road), the 308 GT is a convincing alternative for someone who wants all the space and convenience of a smaller SUV, but can't quite bring themselves to move away from a hatch.
At $53,990 the 308 GT is at the higher end of the pricing spectrum in the hatch segment, but like other Peugeots, features interior quality that is closer to the far pricier German luxury competitors. It does attract a $2490 Clean Car rebate, however, and a plug-in hybrid version of the GT is not far away, which should fill that performance hole with more power and an estimated 59km all-electric range, but at $74,990, it will come with a fairly hefty price penalty. A fully electric version should land early next year.
PEUGEOT 308 GT
ENGINE: 1.2-litre turbo-petrol triple
POWER: 96kW/230Nm
GEARBOX: 8-speed automatic transmission, FWD
0-100KM/H: 9.7 seconds
CONSUMPTION: 5.2L/100km, CO2 119g/km
PRICE: $53,990