It's a fact that Lotus's next sports car will be pure electric. The company has confirmed it's developing a battery electric vehicle (BEV) performance-car platform for 2026 that will have the battery pack in the middle.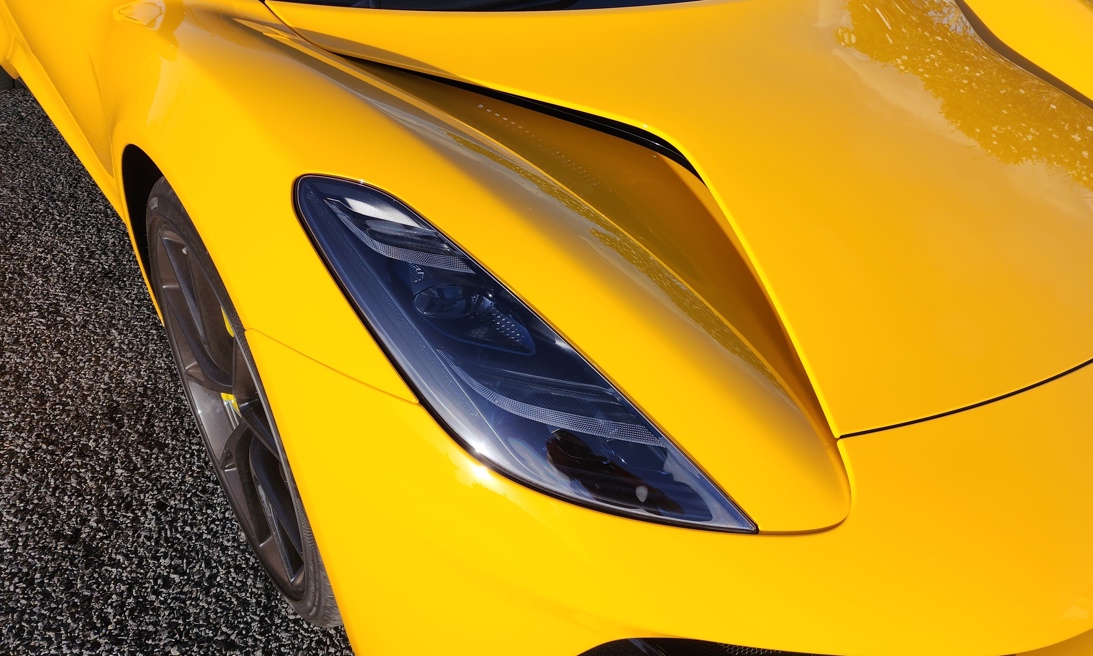 Lotus promises the same sporting credentials it has always offered, not least because the platform will be shared with other makers, including Alpine. Can't wait.
But in the meantime, there's a new model called Emira with the familiar (Toyota-sourced, thanks Camry) 3.5-litre V6 plus supercharger, with a six-speed manual transmission as standard. Rear-drive, of course.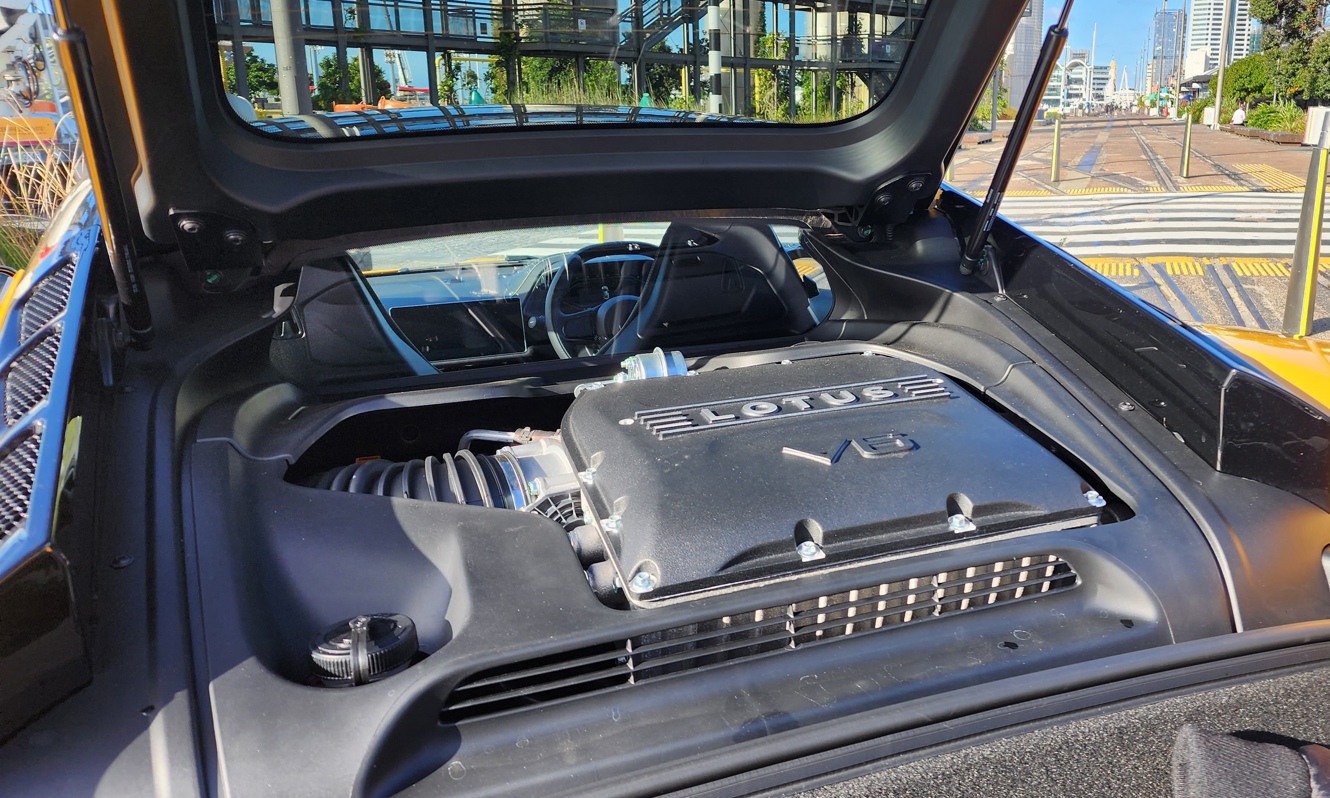 We're sure you haven't missed the significance at this point, but just in case: this will likely be Lotus's last pure-ICE car and its last manual. That makes it highly desirable even before we've turned a wheel.
The gearbox goes click-clack and you really do feel at one with the car.
It could also sell solely on looks. There's a touch of baby supercar about the visuals, although with 298kW and a pricetag of $189,990 for this First Edition model it's definitely still in the sports car league. True, that's a lot of power and a lot of money; but it's Porsche Cayman money, not McLaren Artura money.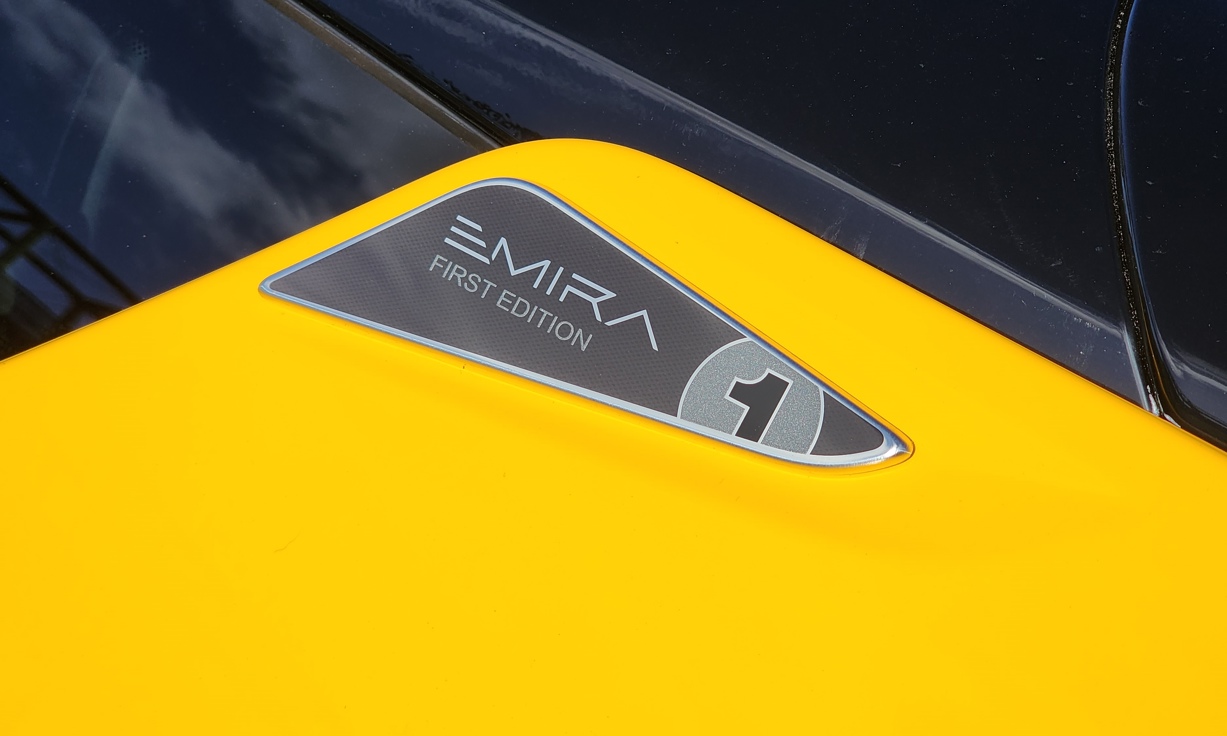 The First Edition is the only kind of Emira you can buy at the moment and it comes fully kitted up. Hard to put that into context because nobody seems quite sure what will be quietly moved onto the options list when the "regular" Emira steps in, or indeed exactly when that'll happen.
Glance in the rearvision mirror at speed and you see see the throttle cable flicking back and forth through the rear window.
But aside from garnish like a black roof and nice Alcantara headlining, the First Edition does offer enthusiast-centred credentials like the ability to choose your own suspension setup from the Lotus menu. That's an important decision because it's not adaptive, so the box you tick is what you have to live with. Our test car had the Sport setup… more on that in a moment.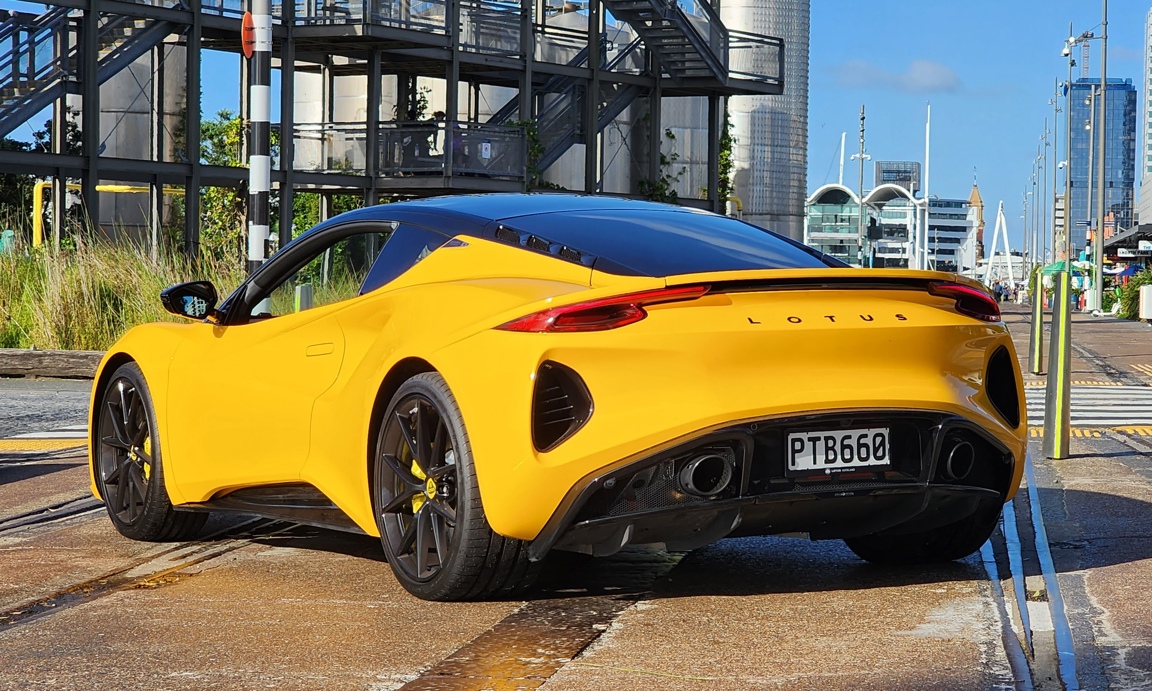 It's a determinedly and delightfully analogue experience. The noise from the V6 (remembering the supercharger is right behind your ears) is outrageous, the gearbox goes click-clack when you change gears and you really do feel at one with the car.
Especially when you factor in all the mechanical theatre. The flip-cover for the start button is a bit cheesy (or a bit Lamborghini, which is kind of the same thing), but check out the exposed gear linkages through the cutout on the centre console; or glance in the rearvision mirror at speed and you see see the throttle cable flicking back and forth through the rear window.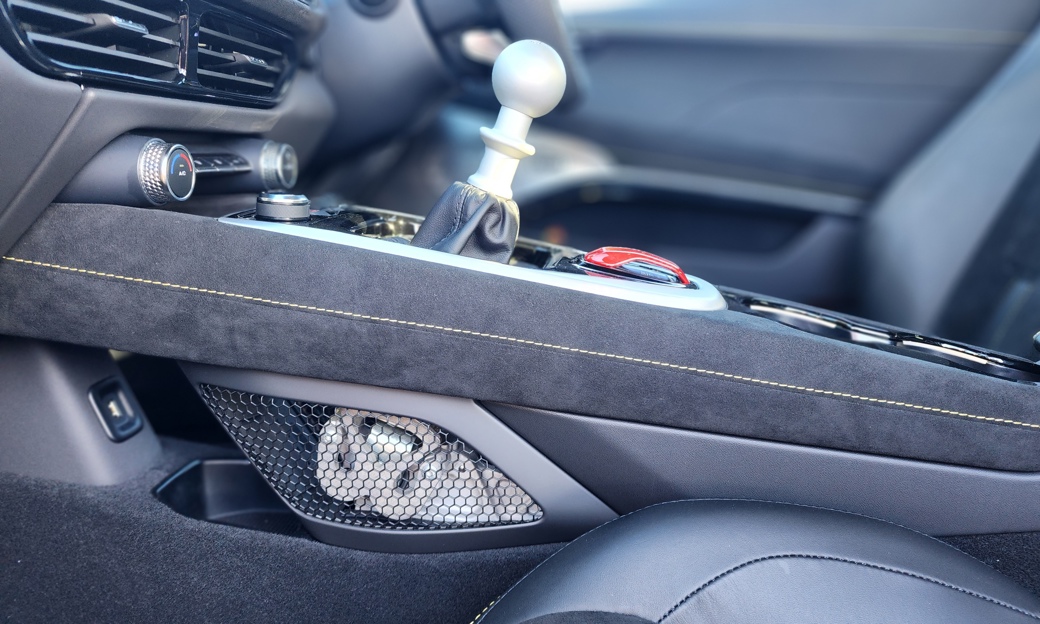 We live in an age when even serious performance cars have electric power steering, but Lotus has stuck with a hydraulic system for exactly the reason you'd expect: it provides the ultimate in feel and feedback and it's simply sensation on this car. Not light (neither is the clutch for that matter), but joyously precise and talkative.
The chassis, too. There's a lot of mechanical grip to keep that supercharged power in check, but the Emira retains a sports-car level of communication. But yeah, it is really stiff on that sports setup; not deal-breaking, but a more compliant state of tune for the chassis wouldn't hurt, especially when we know Lotus is so good at that real-world ride/handling balance.
Emira is not as light as you might be thinking, though. A 1458kg kerb weight is good for a sports car but not great for Lotus, meaning it's nimble but not as agile as some of the marque's previous efforts. On the plus side, a slightly more portly Lotus is still more exciting around a corner than most other sports cars.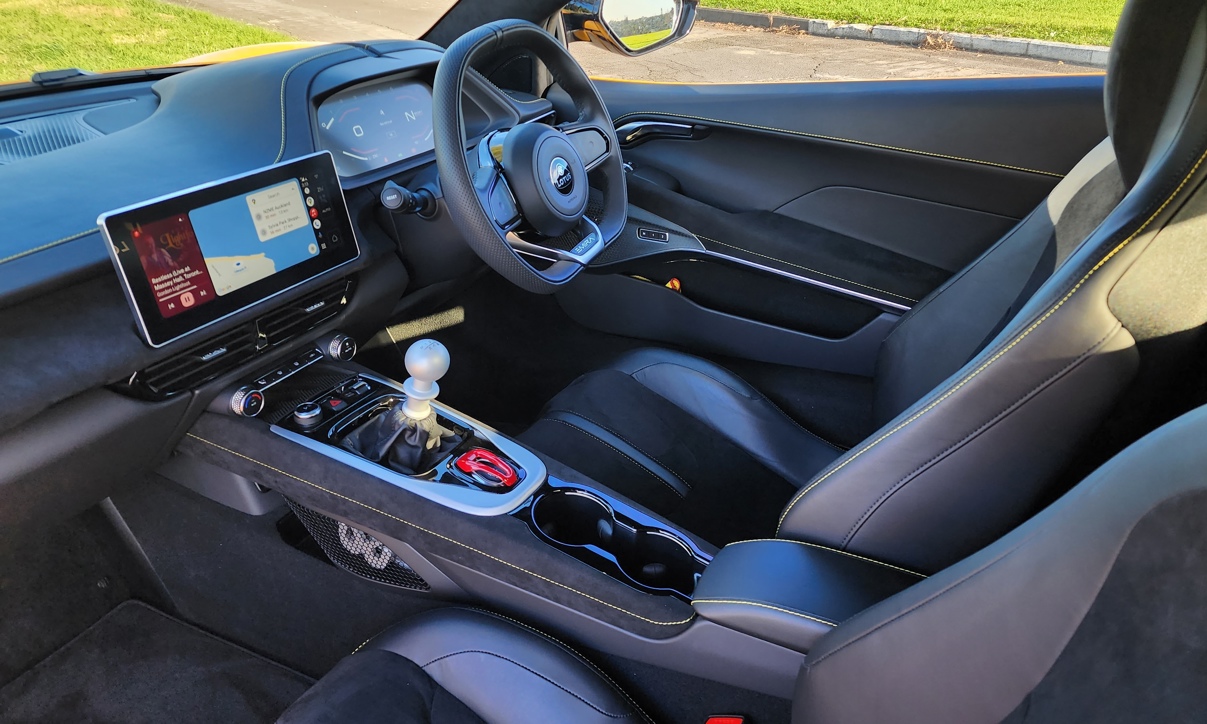 There's a sense that Lotus has grown up a bit on the inside, too. It used to be that a flimsy cabin smelling faintly of glue was opportunity cost for the dynamic excellence of a Lotus, but the Emira's interior is genuinely well-made and fell of quality materials. It even has really good/reliable wireless phone projection, a crispy/responsive touch screen… and an electric parking brake that automatically releases when you drive away. It's really modern, which makes you realize how deliciously deliberate Lotus has been about the old-school mechanicals.
Assuming you're a proper sports car enthusiast, you really could live with this day to day. The 151-litre boot doesn't sound very big, but it's deep and happily took two bags and a bit of camera gear. There's also a handy storage shelf behind the seats.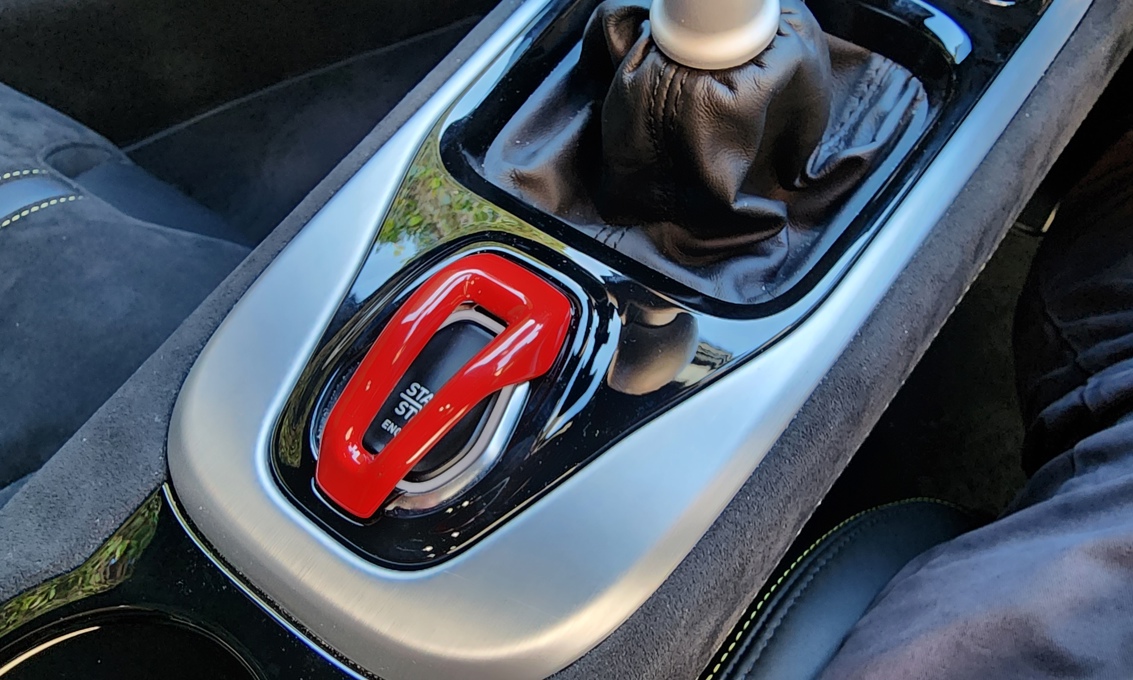 At this point we have to share that for an extra $3600 you can also have a six-speed automatic in this model; but yeah, nah.
Emira is also coming with Mercedes-AMG's feral 2.0-litre biturbo engine towards the end of the year, which will be another experience entirely. That'll be automated dual-clutch, of course, and likely wickedly fast and responsive.
But it's also further evidence that the V6 manual is surely the one to have as a keepsake of Lotus ICE going out with a bang, not a whimper.
LOTUS EMIRA V6 FIRST EDITION
ENGINE: 3.5-litre supercharger petrol V6
POWER: 298kW/420Nm
GEARBOX: 6-speed manual, RWD
CONSUMPTION: 11.3l/100km, CO2 258g/km (WLTP)
PRICE: $189,900