It's a familiar-looking face, but this is a hugely significant car for Citroen in New Zealand: the C5 Aircross PHEV is the brand's first plug-in for Kiwi buyers.
Actually, the face is not entirely familiar. The PHEV comes as part of a C5 Aircross facelift, most notable for its sharper front end and revised interior with a fancy new asymmetrical infotainment screen and centre console arrangement.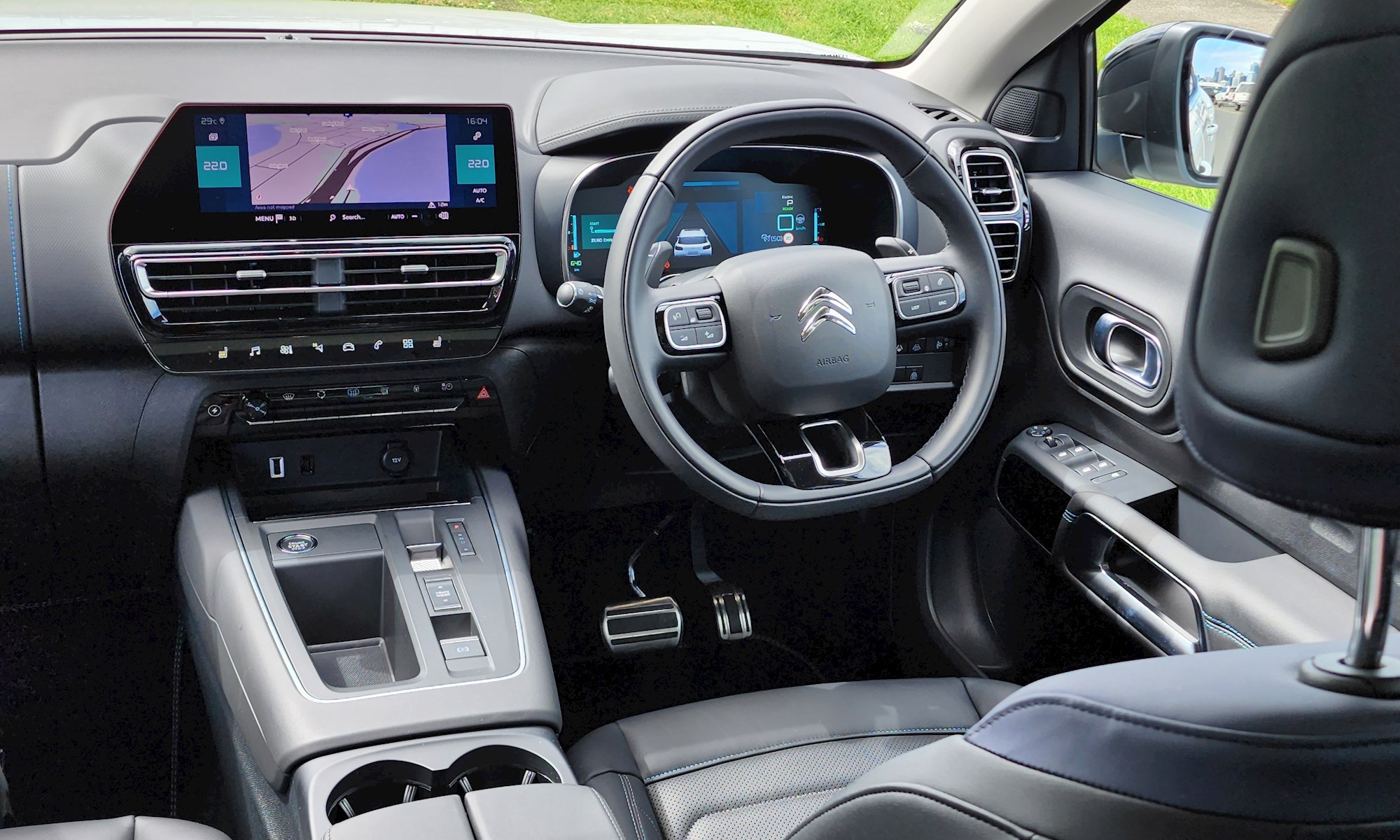 The C5 PHEV picks up the 1.6-litre turbo-petrol engine from the regular model and adds a 13.2kWh battery and single (front) electric motor. That lifts power from 133kW to 165kW (combined), although the PHEV is actually 0.5sec slower to 100km/h because it's a whole lot heavier: kerb weight is up 340kg to nearly 1.8 tonnes.
But the plug-in system gives you that all-important EV cred and electric commuting ability: a claimed 47km between charges, which is so-so in a world of 84km Mitsubishi Outlander PHEVs but still enough for the daily grind, and you can charge it in two hours at home on a 7.4kW wallbox. It's more like 6-7 hours on a domestic socket; certainly do-able overnight.
Being a PHEV, it also gets you a $5750 Clean Car Discount, which is good because you'll need it: this model is $79,990, or $21,000 more than its ICE-only equivalent. The latter also qualifies for a $1200 rebate by the way, making the real-world difference $16,450.
You'd have to do a lot of EV commuting to justify the price premium for the PHEV, but then whether money-saving is the one and only reason to go electric is another argument.
Price aside, the case for the PHEV is that it loses nothing of the ICE model's considerable talent and charm. And adds some driveability and refinement. It's by far the nicest C5 Aircross you can buy, which makes it a very nice SUV indeed.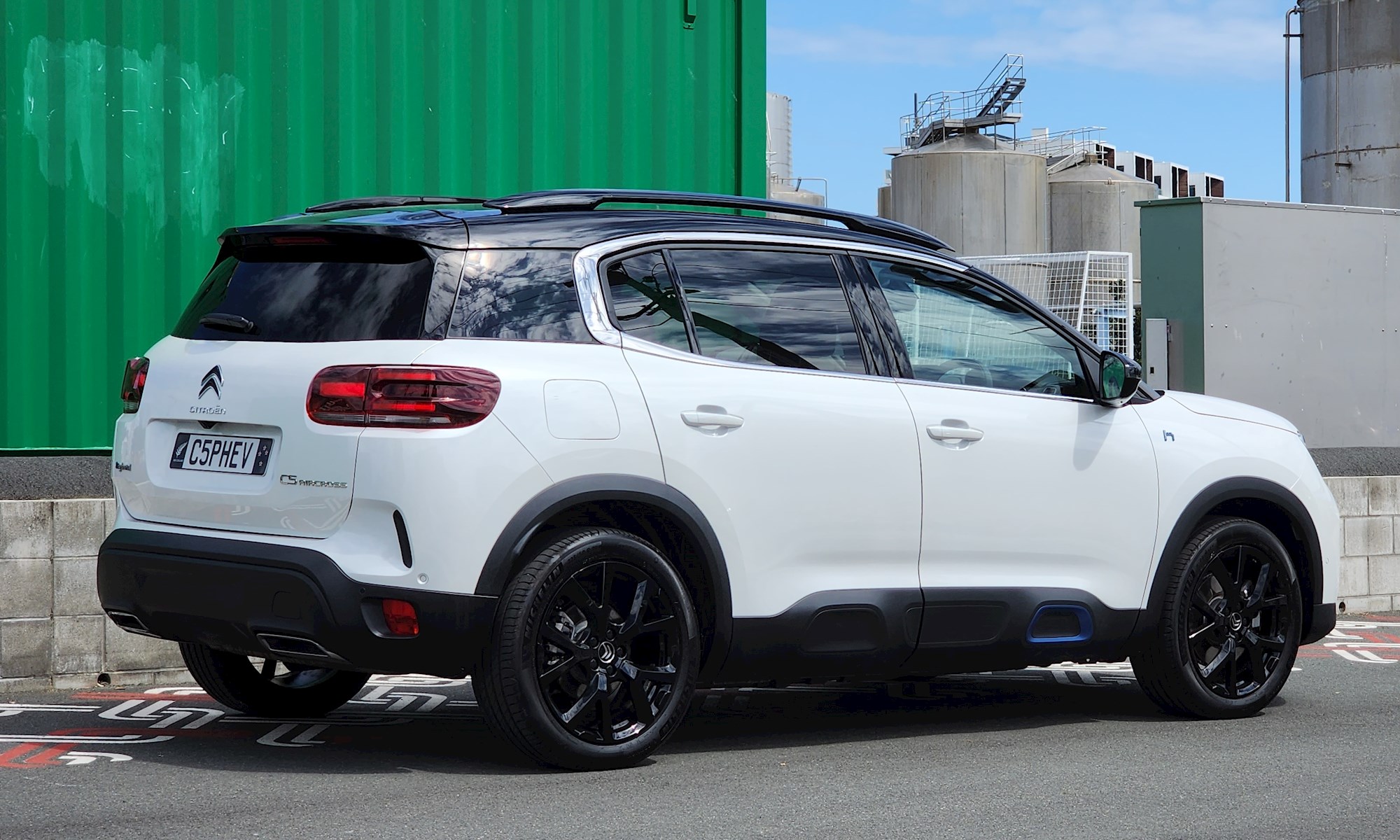 It's a sister brand to Peugeot and Opel, but Citroen's USP is comfort and more comfort. Most carmakers operate on the assumption that the more sporty a family car is, the more desirable. Citroen's assertion that softer is sweeter is quite refreshing.
So the C5 is unique among its sister Stellantis brands/models in having something called Progressive Hydraulic Cushion (PHC) suspension, which has extra (tiny) dampers at the top and bottom of the main units to smooth out the up-and-down movements.
It's still a long way from the comedy suspension stylings of classic Citroens like the DS and GS, but the C5 is a nice way to travel. Weirdly, the ride is much better controlled at open-road speeds than around town (you'd think it would be the other way around), but it's still supremely smooth by mainstream SUV standards. It's not a car you'd chuck around in tight corners, but it's still capable and stable – another benefit of that ride control.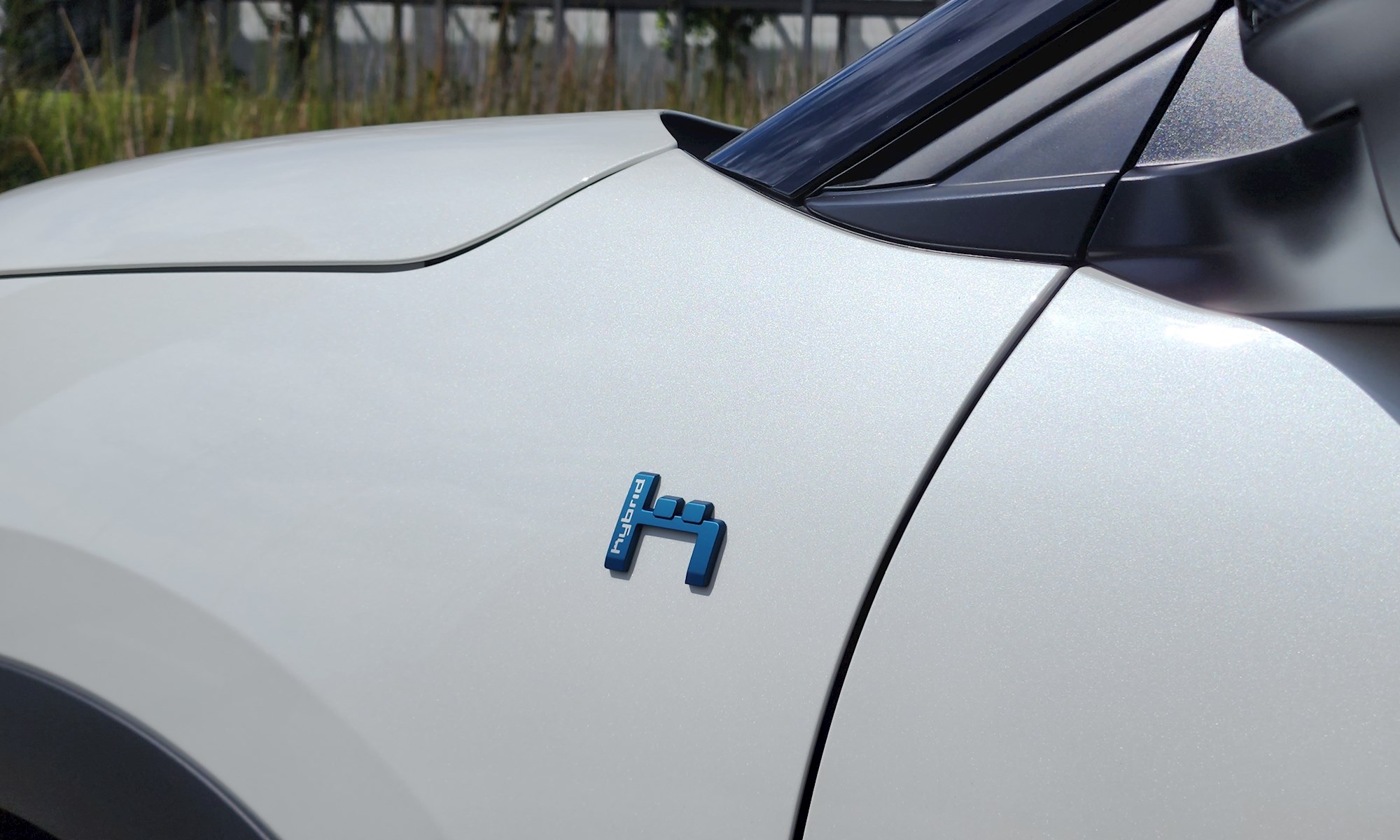 It's front-drive, by the way. Peugeot does this powertrain with an additional motor at the back for AWD in the 3008 Hybrid4 and with even more power, but that comes at a price: it's $10k more expensive and because it's over $80k, you don't get a Clean Car Discount. It is fast, though.
As a family car, the C5 is brilliant. It's bigger than a Peugeot 3008, with a better glasshouse for passengers and more luggage space. Citroen always intended it to be a bit of a hybrid SUV/people mover, so the C5 also gets clever stuff like a 40/20/40-split rear seat, with each section able to individually slide and fold.
The C5 also has Citroen's Advanced Comfort Seats, which have 15mm of surface foam, mattress-like filling and are really rather nice. Comfort, people, comfort.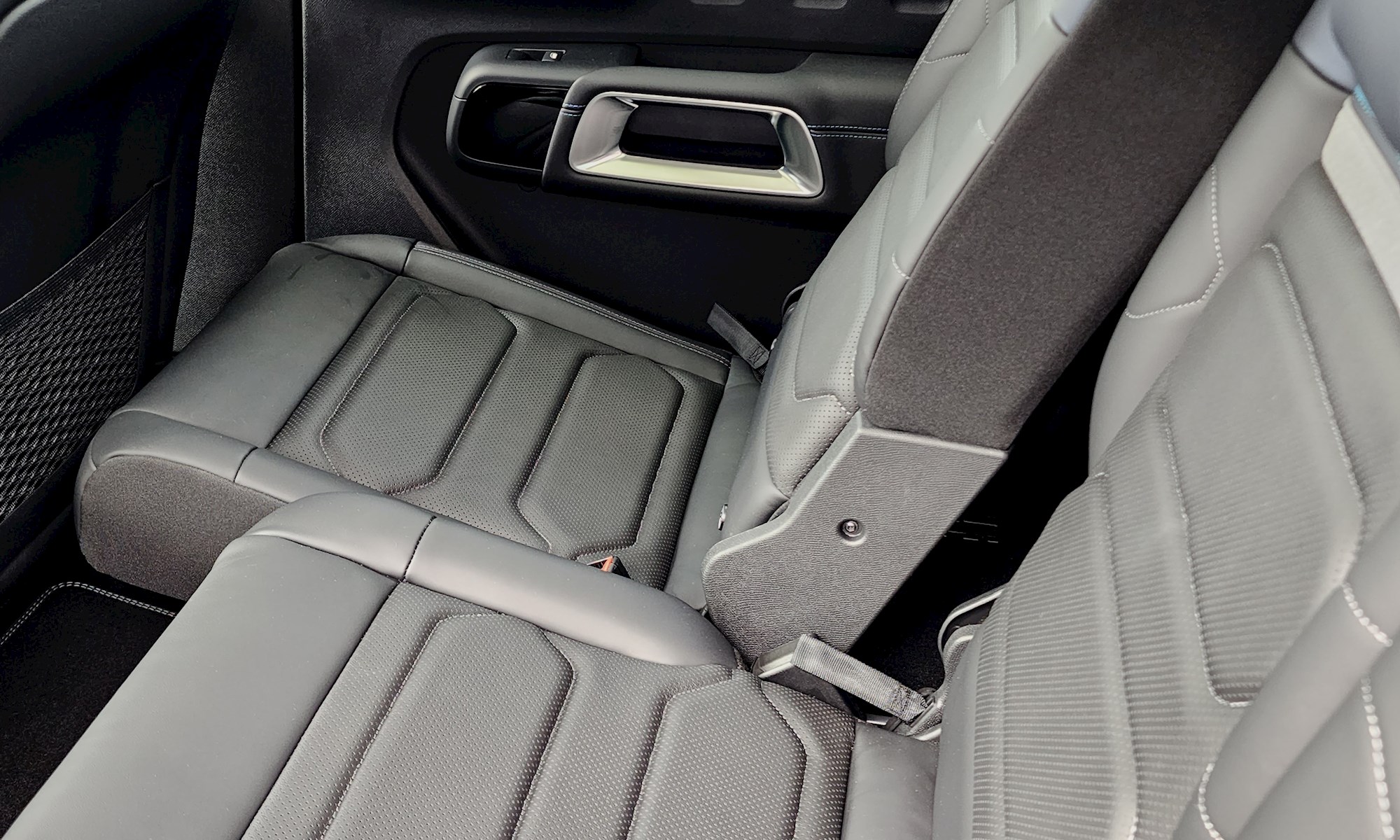 And how is it as a PHEV? Also pretty good, with a few idiosyncracies. Getting it started can be distracting, because it has the standard-issue Peugeot-Citroen press-me-for-a-really-long-time start button; because this car is electric, you have to pay extra attention to know when it's ready. You have to press an equally long time to turn it off, as well.
More EV range would be welcome, but we charged the C5 every day during our test period and it delivered 46-48km every time. You do have to be a teeny bit delicate with the throttle in electric running – it can be a bit abrupt as you come on and off the power. Same in hybrid mode as it transitions from motor to engine at low speed.
The C5 PHEV has extra sound deadening, including thicker window lamination, so it's also exceptionally quiet and refined, whether you're in EV mode or on a road trip. Speaking of which, you can choose between Electric, Hybrid or Sport modes via a rocker switch, and there's an "e-save" function in the infotainment menu that allow you to preserve the state of charge – if you're travelling and want to drive in EV mode once you reach your destination, for example.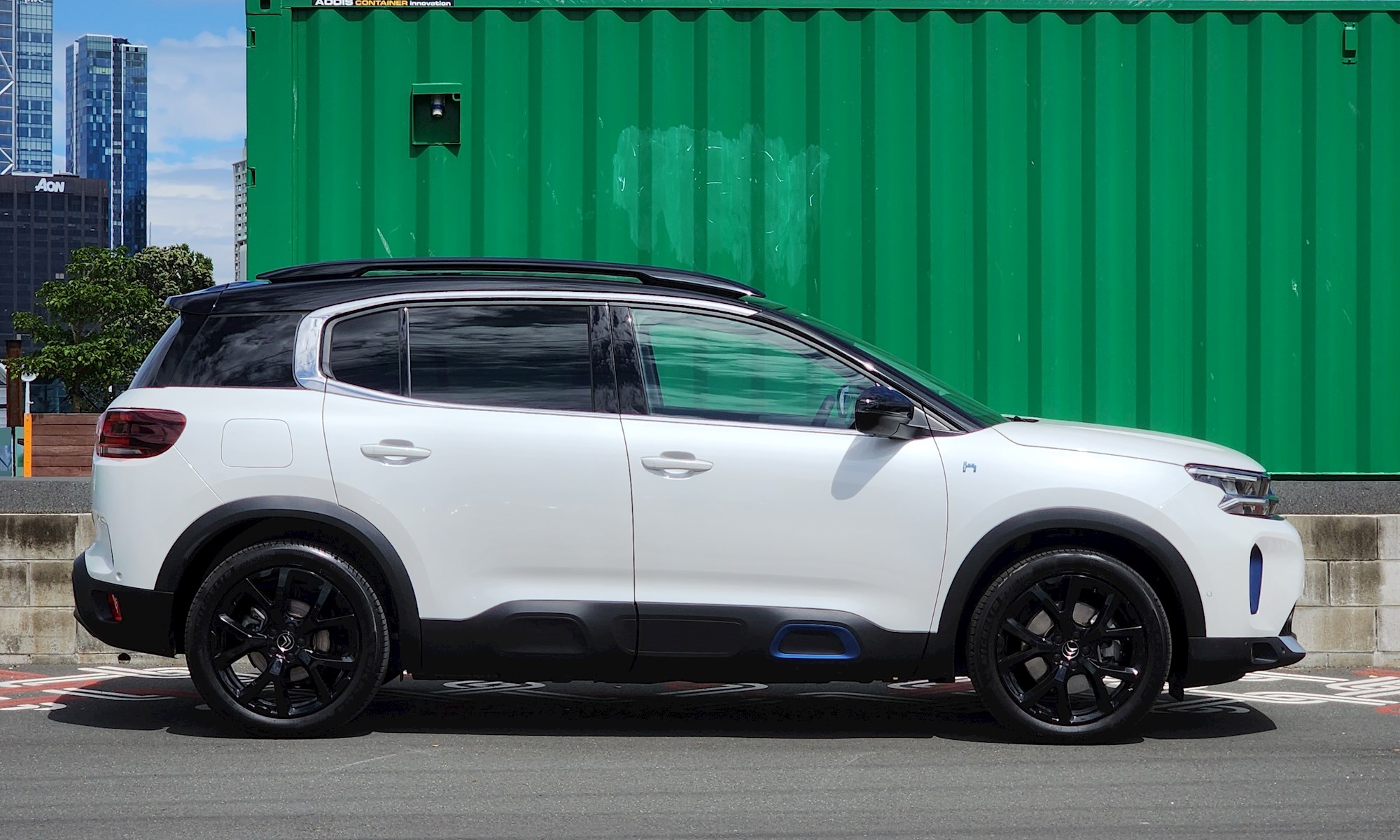 The C5 Aircross is a really nice way to travel and we did, four-up with a weekend's camping cargo. Which is the beauty of a PHEV: EV commuting but no range anxiety or charging hassles when travelling, because you can just run it as a petrol-electric hybrid. The PHEV is down 120 litres on bootspace compared with the ICE model, but it's still generous at 460-600l (depending on rear seat position).
For the first half of our 400km journey we started out with a full charge, but ran the car exclusively in hybrid mode. The car achieved an impressive 4.4l/100km with that full load, but did use up all of the indicated battery reserve by about 180km. With the battery depleted (although hybrids always keep some charge in "secret" to come and go on) and only the driver aboard, the return trip was 6.0l/100km. Still good, but it's clear the C5 leans heavily on the battery in hybrid driving if there's extra charge available.
You could always just run the battery dry in EV mode first (it can stay electric up to 135km/h) and then drop into hybrid operation, of course. Such decisions are all part of PHEV fun.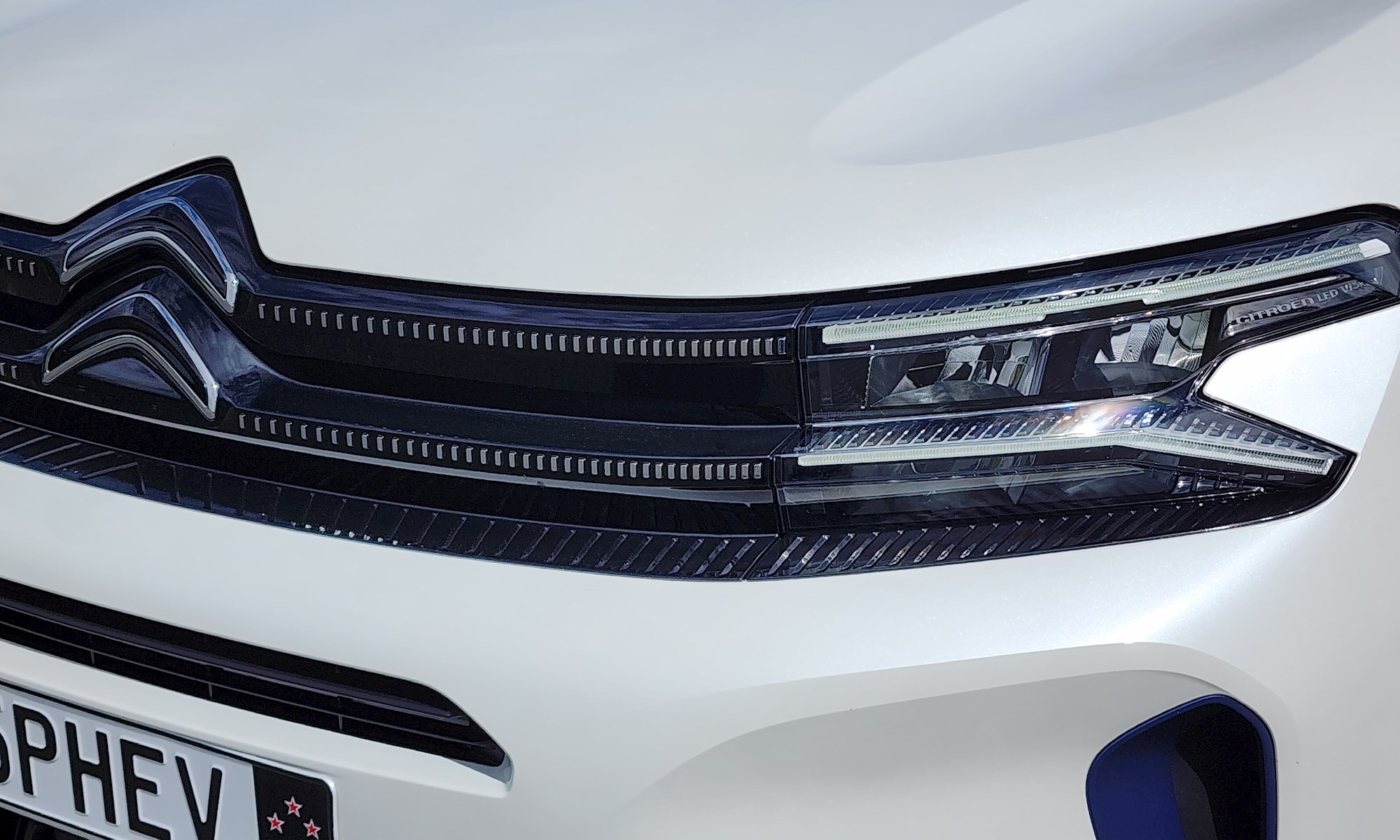 The C5 Aircross has always been a well-kept secret in NZ, but it is one of the most comfortable and practical family SUVs around. The PHEV is undeniably the best model yet, but it's also a very expensive one. Sobering to think it's more expensive than a Tesla Model Y… although a PHEV proposition is very different to BEV.
Speaking of which: the next plug-in up for Citroen in NZ will be a BEV version of the similarly stylish and comfortable (but somewhat smaller) C4 SUV-coupe.
CITROEN C5 AIRCROSS PHEV
ENGINE: 1.6-litre turbo-petrol with 13.2kWh plug-in battery and single electric motor
POWER: 168kW/360Nm (combined)
GEARBOX: 8-speed automatic, FWD
0-100KM/H: 8.7 seconds
CONSUMPTION: 1.0l/100km, CO2 19g/km (3P-WLTP), EV range 47km (WLTP)
PRICE: $79,990 (less $5750 Clean Car Discount)