What would happen if you pit five wildly different vehicles against each other in a drag race? 
That's what Red Bull Racing wanted to know as it put its new Kiwi F1 driver, Liam Lawson, behind the wheel of the World Championship-winning RB8. 
Red Bull The Ultimate Race 2023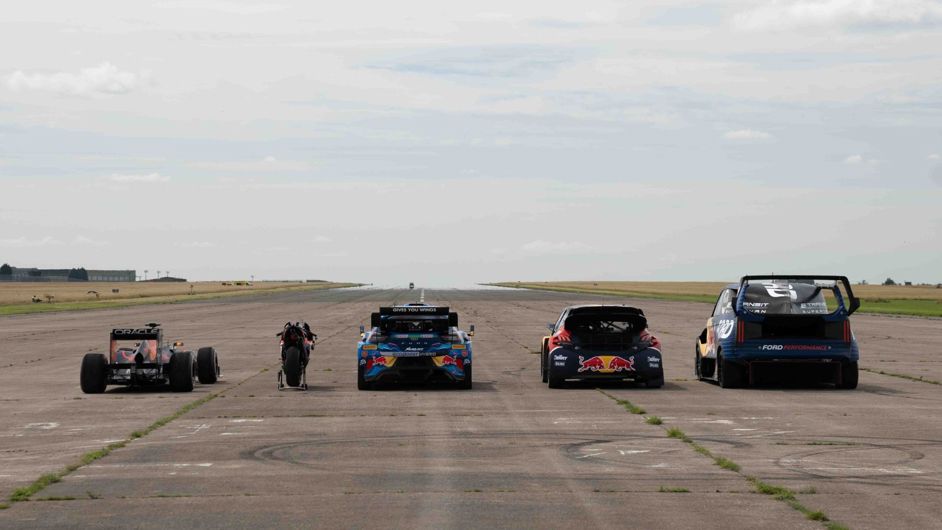 Lawson recently went up against a MotoGP bike, two rally cars, and an electric van. 
Riding the saddle of a KTM RC16 is MotoGP race-winner and Red Bull KTM Factory Racing development rider Dani Pedrosa. Meanwhile, WRX champion Timmy Hansen came in his Peugeot-Hansen 208 rallycross car.
Also participating was WRC starlet Adrien Fourmaux in a Ford Puma Hybrid Rally1. Finally, Le Mans legend Romain Dumas brought the Ford SuperVan 4.2, the same ridiculous all-electric beast he took atop the hill at this year's Pikes Peak International Hill Climb.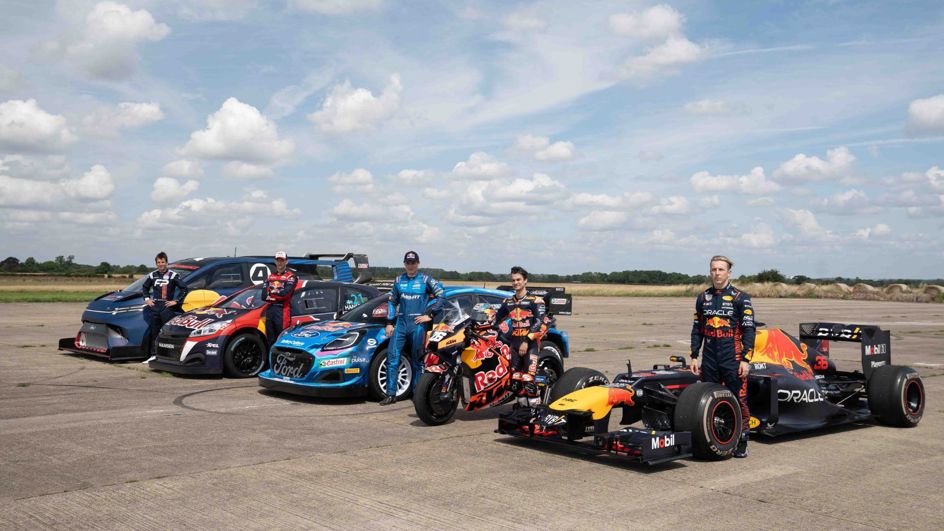 Before the race, Red Bull athlete Matt Jones teamed up with Matt Wilson from CarWow to interview the participants. The duo quizzed each racer on their ride's specs and capabilities to mixed results.
Shortly after, the video shows the racers lining up in a remote airfield to determine which vehicle came on top. The contest was held in a best-of-three format but was otherwise a regular race to 400 m.
Best of three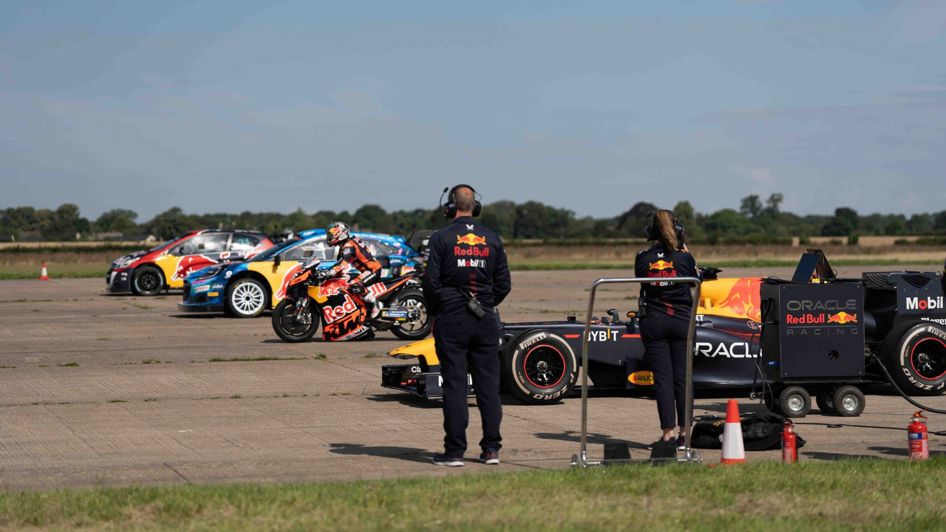 The first race saw the Ford Puma pull ahead thanks to plenty of torque from its hybrid system. The KTM RC16 followed closely with its weight advantage before ultimately coming out in first place. Lawson and his RB8 car took second.
In the second race, the Peugeot got off to a quicker start but was eventually bested by Pedrosa and the KTM, who came out on top yet again. The third race was more of the same, with Pedrosa taking three for three. But the RB8 and SuperVan 4.2 did follow closely behind.
Overall, it was a fun little romp, but we reckon things would have been a bit more intriguing without the bike. The lightweight KTM is just too good in a straight line compared to the rest of the lot.