US aftermarket Tesla tuner Unplugged Performance has unveiled its Tesla Model Y Police vehicle to launch its new fleet division, "UPfit."
The company says the UPfit patrol vehicle represents the "first public viewing of UPfit's contributions towards the next generation of police vehicles" and made its world debut at the world's largest Tesla gathering, Tesla Takeover in San Luis Obispo, California.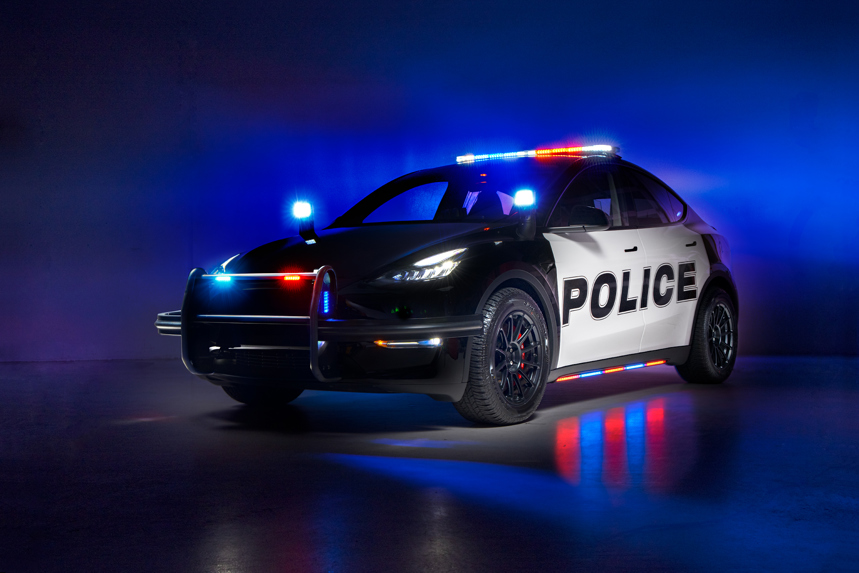 Unplugged Performance says "the needs of law enforcement, public safety, military, and corporate fleets are rapidly changing. EVs provide an ideal outcome of taxpayer savings, cleaner air, minimised maintenance downtime, and extreme capability on the job."
According to the company EVs are particularly well suited to be police vehicles because they require an "always-on state" to support onboard electronics and maintain a readiness to respond at a moment's notice, meaning that 60 percent of all petrol burned in ICE police vehicles in the US occurs during idling.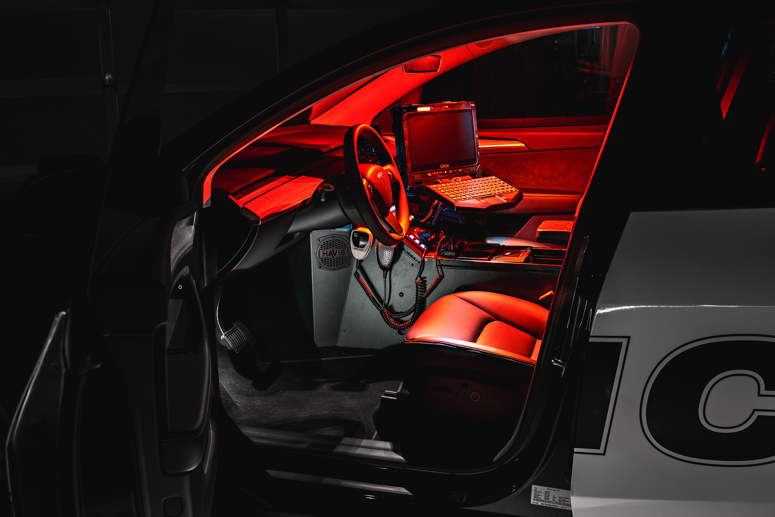 Idling alone a 2018 Ford Police Interceptor on average consumes 6182 litres of fuel per year, while a 2022 Ford Interceptor Hybrid consumes 2764 litres yearly, on average. EVs, it says, can power all electronics using minimal energy requirements, and zero fuel. Communications can always be on, climate control can always be on, and the car is always a split second away from response readiness.
"In our 10 years of innovation on Tesla platforms our role has always been to push the limits, be it in motorsports, consumer applications, complete custom vehicles, and now with fleet upfitting for Police Departments," said Ben Schaffer, CEO of Unplugged Performance.
"We're excited to introduce our UPfit division for Tesla Police Vehicles and are confident we represent the best choice for taxpayers and police officers alike."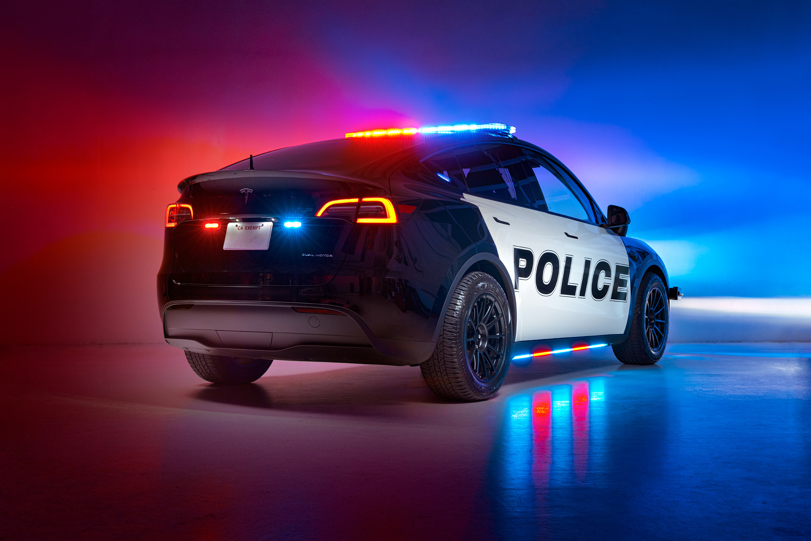 South Pasadena in California will be the first town in the US to replace its entire police fleet with EVs, with UPfit supplying the police force with its Model Y conversions. The town estimates it will save US$300,000 by converting its entire police fleet to Teslas, and UPfit will be supplying it with 10 Model Ys and 10 Model 3s.
"The cost savings are undeniable and being able to bring Tesla's entire suite of crash and safety systems to bear on officer safety is an added benefit above and beyond the economics of operating and maintaining this modern EV fleet," said South Pasadena Police Sgt. Tony Abdalla in an interview with local news outlet City News Service.
UPfit's police Tesla is a full patrol car conversion, with the company offering armour packages, off-road and winter climate packages, a pursuit package with high performance braking and suspension systems, custom lighting solutions, firearm and equipment racks, sirens, airhorns, and PA systems, dog containment, nudge bars and grille guards, prisoner containment and partitions, as well as a range of other custom interior and exterior solutions.