Toyota New Zealand (TNZ) has opened up the second ballot for its GR Corolla. Only 150 examples of the new hot hatch have been allocated to NZ, so the company is offering them in three separate ballots, of approximately 50 cars each, over the course of 2023.
The first, which closed in February, was "oversubscribed" says TNZ - an understatement given DRIVEN understands the number of applicants was into four figures. The second opened on April 3 and will close at midday April 17.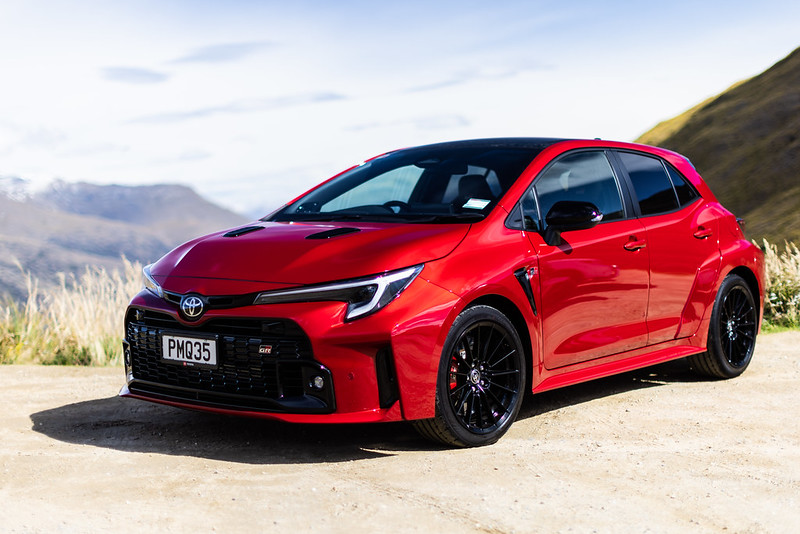 A deposit is not required to enter; TNZ vice president of new vehicles Steve Prangnell says the ballot is open to anyone who is "serious about buying a GR Corolla in 2023".
TNZ chief executive Neeraj Lala did reveal at last month's Toyota Festival press conference that the company had stepped in and cancelled at least one winning ballot from February, when it became clear that the winner intended to resell the vehicle immediately at a profit. He also revealed that the whole ballot process was inspired by a similar scheme from Nike for limited-edition sneakers. If the shoe fits for car-selling, etc.
Corolla is the fourth full GR model in the range, after Supra, Yaris and 86. Toyota says it takes 10 times longer to build the GR version than a standard Corolla.
It's based on the regular Corolla platform, but powered by a version of the three-cylinder 1.6-litre turbo engine from the GR Yaris, with 21kW more power (221kW/370Nm). It also has the same six-speed manual transmission (albeit with revised gearing) and GR-Four AWD system, which can apportion up to 70 per cent of power to the rear.
The GR Corolla is priced at $74,990. Like the most humble family model, the Toyota Driveaway Price (TDP) includes all on road costs: WOF, registration, a full tank of fuel, the Toyota Care Service Advantage fixed price servicing package, a three-year/100,000 km warranty... and floor mats. Potential purchasers can enter the ballot on the TNZ website.