Honda's baby moped is back! The Motocompo was a mobility icon in the early 1980s… before anybody thought of saying stuff like "mobility".  It was a folding scooter, the smallest ever produced by Honda, which folded into a rectangle for easy storage. Petrol, of course; it was 1981.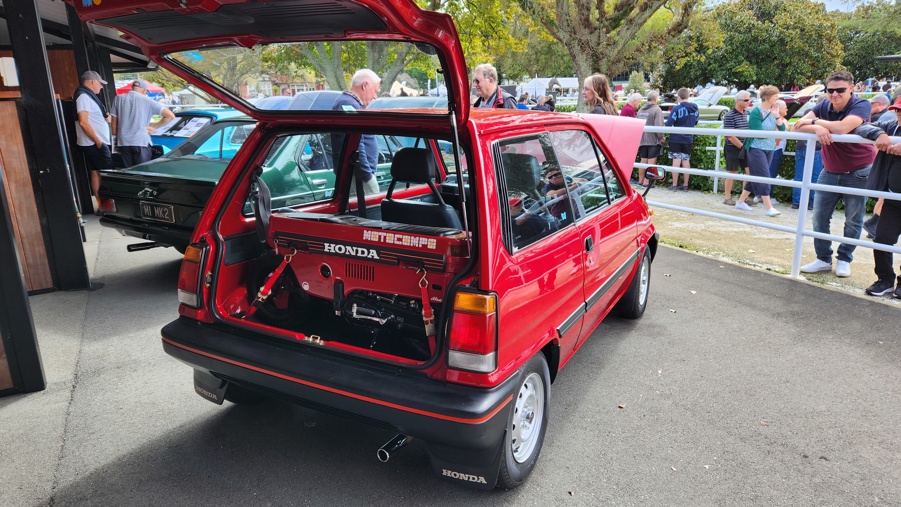 Famously, the City hatchback of the era had a boot designed specifically to fit the Motocompo. Just when you thought it couldn't be any more awesome.
The Spirit of the original has returned in the Motocompacto, a folding scooter designed by US Honda engineers that's now on sale for US$995 (NZ$1700). Electric, of course; it's 2023.
It can be charged in 3.5 hours and offers 20km of range, with a top speed of 24km/h. As with the original, it can be folded down into a rectangle for storage or transportation. Basically, it's awesome.
A phone app enables riders to adjust personal settings, including lighting and ride modes, via Bluetooth.
"Motocompacto is easy to use and fun to ride, but was also designed with safety, durability, and security in mind," says Nick Ziraldo, project lead and design engineering unit leader at Honda Development and Manufacturing of America. "It uses a robust heat-treated aluminium frame and wheels, bright LED headlight and taillight, side reflectors, and a welded steel lock loop on the kickstand that is compatible with most bike locks."
The compact charger can be stowed on-board, inside the frame. Along with other (small) stuff. Naturally, such flat surfaces are begging for stickers; Honda is planning a line of liveries, plus branded helmets and apparel. We want one... now.