Toyota has officially unveiled the 2025 Toyota Camry. Now in its ninth generation, the ever-popular mid-size sedan gains a refreshed look and plenty of new tech features. But the highlight is almost certainly Toyota knocking off the pure ICE powertrains, including the V6, in favour of a hybrid-only lineup.
All-in on hybrid power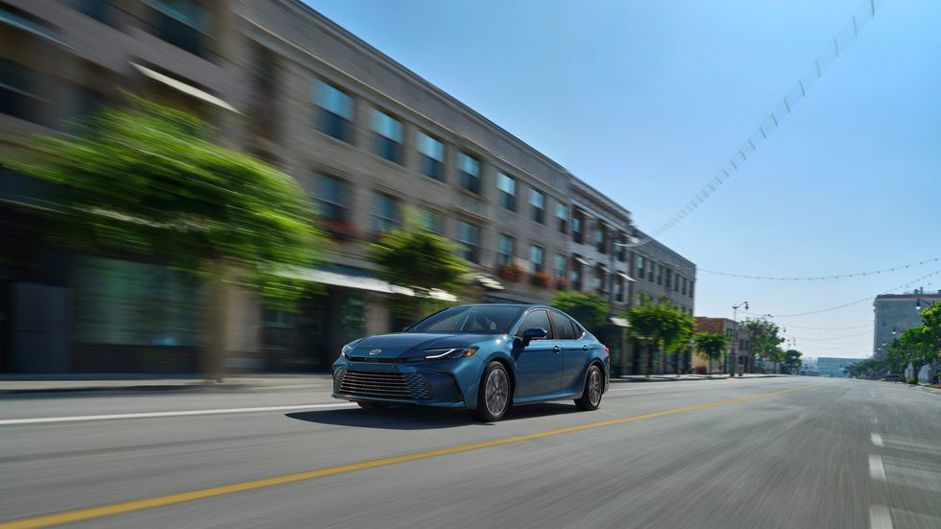 While Toyota is marketing this vehicle as an all-new model, a closer look reveals it is largely the same as the eight-generation Camry, only with new bodywork and an overhauled interior.
Nonetheless, the 2025 Camry utilises the fifth-gen Toyota Hybrid System, which now extends electrified power to the all-wheel-drive (AWD) variants in addition to the front-wheel-drive (FWD) models.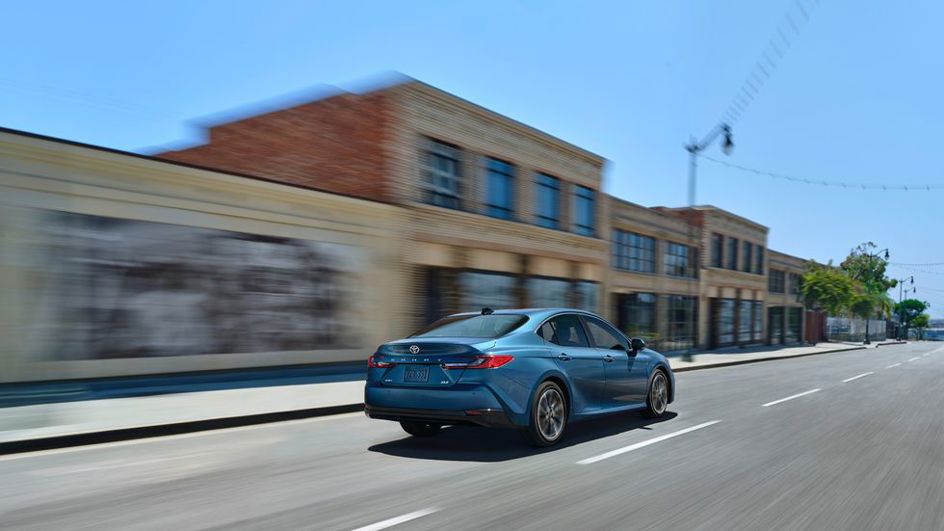 Both configurations share a robust 2.5-litre inline-four engine paired with two electric motors. The FWD version boasts a combined 167kW, while the AWD variant kicks it up a notch to 173kW, thanks to the inclusion of a rear-mounted electric motor.
Futuristic interior, smart features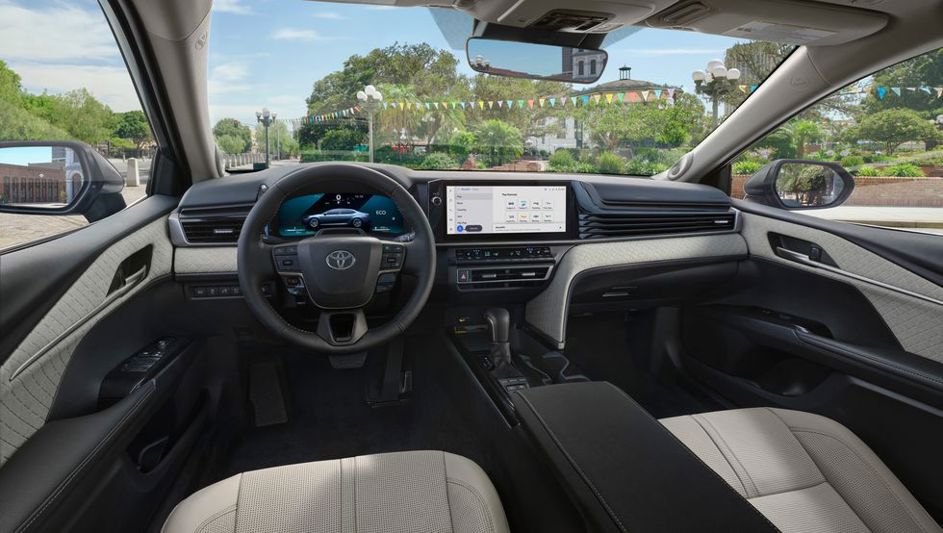 Inside, Toyota has almost completely revamped the cabin. All grades, from the base LE to the sporty SE and the luxurious XLE and XSE, come equipped with remote start functionality, dual-zone climate control, a wireless phone charger, and a comprehensive safety package featuring adaptive cruise control, blind-spot monitoring and rear cross-traffic alert.
The SE, showcasing its sporty persona, boasts aluminium pedals, paddle shifters, a black mesh grille, and additional aerodynamic elements. The XSE takes it a step further with 19-inch wheels, heated leather seats, acoustic glass, ambient lighting, and smart-key access. For those desiring luxury without the sporty accents, the XLE emerges as the ideal choice.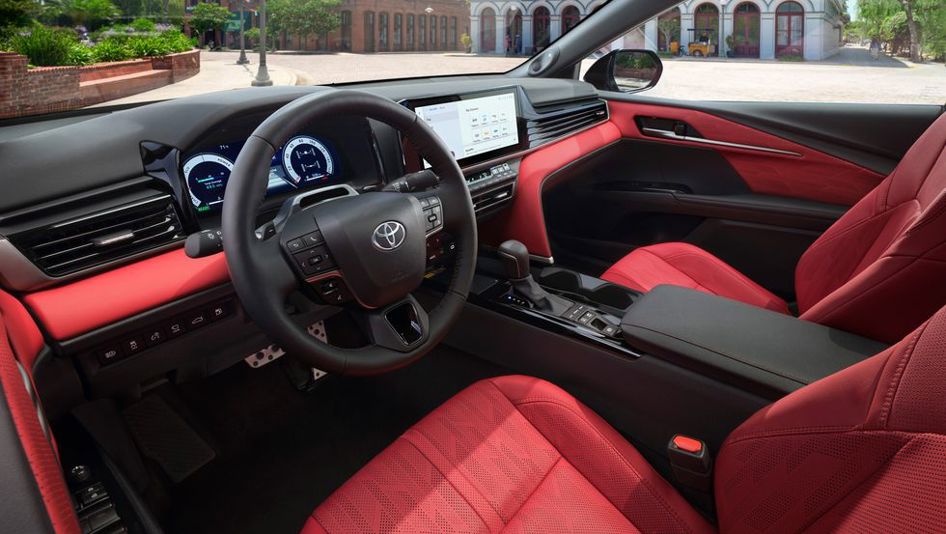 The tech-forward approach extends to the dashboard, where the LE and SE models feature a 7-inch digital gauge cluster and an 8-inch touchscreen. Meanwhile, the XLE and XSE steal the spotlight with two expansive 12.3-inch displays, providing a futuristic and immersive cockpit experience.
2025 Toyota Camry New Zealand availability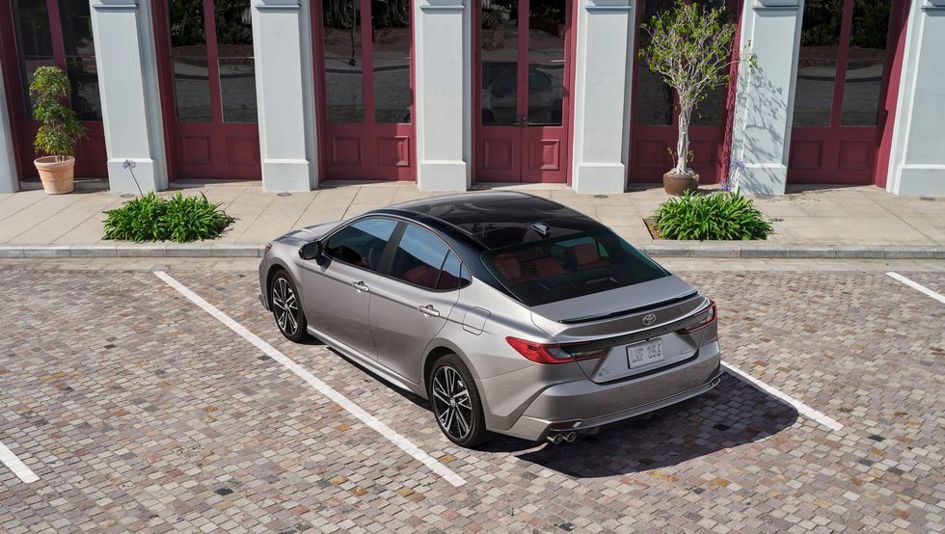 The next-gen 2025 Toyota Camry will arrive in global markets, including the US and Australia, in 2024. 
We contacted Toyota New Zealand to confirm local availability but have not received a response as of press time. Notably, the current-spec Camry is only available in the country in hybrid guise, so not much will change if (and when) the vehicle sets wheels in local showrooms.

In any case, the outgoing Toyota Camry is still available locally, starting at $47,390 for the base Hybrid GX model.