The highly anticipated Mazda CX-70, initially set to launch in 2023, has been delayed until next year, as confirmed by Mazda North America CEO, Tom Donnelly, in a conversation with Automotive News.
The Zoom-Zoom company had earlier promised a 2023 launch, but as we near year-end, the SUV remains elusive. The RWD-based family vehicle's debut now shifts to 2024, veering off its original timeline of gracing the market by late 2023.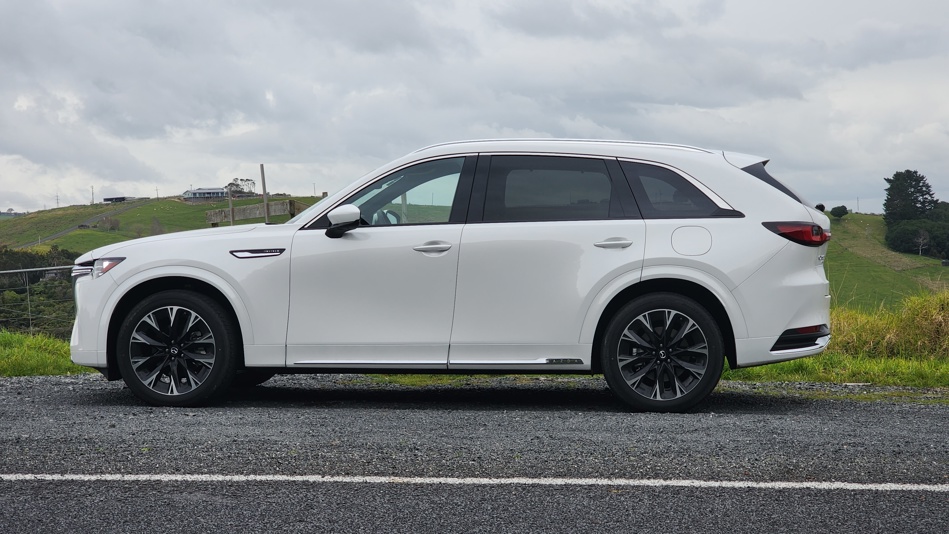 Mimicking its siblings, the CX-60 and CX-90, the CX-70 is also gearing up to embrace an electrified powertrain. A quick recap of the CX-90 for the Kiwi market reveals a potent setup comprising a 3.3-litre petrol straight-six engine combined with a 48V mild hybrid system. This duo channels a commendable 254kW and 500Nm of torque to an all-wheel-drive system with an eight-speed automatic gearbox.
The CX-70 is expected to sport two rows of seating, contrary to the CX-90's capacity to house six or seven passengers based on the configuration. Despite popular opinion, the CX-70 isn't slated to be more compact. As per an official document released in February alongside the FY March 2023 Third Quarter Financial Results Briefing, Mazda affirmed that the CX-70 would mirror the CX-90's body albeit with a two-row seating arrangement. The document is publicly available on Mazda's official website for further reference.
In a related development, Donnelly revealed plans for an electric vehicle (EV) launch in North America come 2025, following the discontinuation of the less popular MX-30 after its 2023 model run. Intriguingly, the upcoming EV will borrow a name from an existing Mazda product, hinting at a probable SUV. Additional EV launches could follow suit, contingent on customer demand, as noted by the top executive.