Meet the team
At DRIVEN Car Guide, we have a top level team of motoring journalists, bringing you everything you need to know about the latest vehicle news.
Get to know our team of experts below.
Editorial team
Hometown:

Born and bred in Sydney, moved to NZ in 2015 with his Kiwi wife, to her home in Hamilton.


Specialist subject:

Group A WRC. Though he's a jack of all trades, from mechanical and electrical engineering, to pedantic literacy, technical-to-layman's, colour features and telling people how awesome the Nissan Pulsar GTI-R was[n't] in the 1990s World Rally.


First car:

1984 Datsun Nissan Pulsar Exa Turbo (according to the many badges and stickers on it)


Favourite car:

White Porsche 959, Ford GT (2005), Nissan Pulsar GTI-R.
Bio: Celebrating 30 years as a motoring journalist in 2023, Dean grew up at racetracks while his mum and dad successfully raced motorbikes around Amaroo, Oran Park, Bathurst and more. A three-time national champion himself across circuit racing and tarmac rally, that was the dream, but motoring journalism was the reality, and a fairly good one at that. Editorial staff and editor on some of the most successful magazines in Australia at their times, Dean is a passionate car-nut, having driven most of the greatest supercars – and not so greatest cars – over the past three decades, with the ability to recite Simpsons, Seinfeld and Star Wars references and trivia at will. Joining DRIVEN as editor in 2019, he takes pride in being surrounded by a super-talented and like-minded group of people, and while the daily Hamilton-to-Auckland drive can be taxing at times, test driving 200 cars per year makes it a daily opportunity rather than a chore.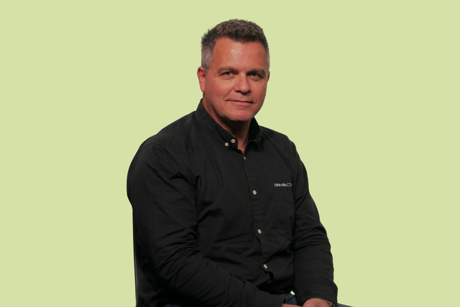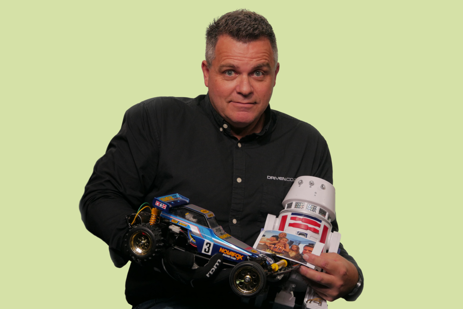 Hometown:

The beautiful South Island village of Ashburton, but grew up in various places around New Zealand, including high school in Alexandra, Central Otago.


Specialist subject:

1980s cop shows and possibly what a Bob Dylan/Richard Thompson/Lloyd Cole/Korn collaboration concept album would really be like.


First car:

A hateful 1962 Volkswagen Beetle, which was a family loaner. So really, a 1970 Ford Escort MK1, although that was also a family loaner. So really, a 1985 Fiat Uno 45S. 


Favourite car:

Porsche Taycan GTS.
Bio: After way too much time at Otago University and a Master of Literature degree, the next completely logical step was motoring journalism. David started when glossy monthly car magazines were a thing. His first job was at Kiwi publication AutoNews in 1994, followed by Driver magazine. In 1997 he moved to the UK and spent four years at the world's oldest motoring publication, Autocar, in London. He returned to NZ as a freelance journalist, writing many words and contract-editing for publications including Xtra Motoring, National Business Review… and DRIVEN, including the cover contribution to the very first issue back on April 30, 2011. After five years as channel director, motoring at a company that competes directly with NZME so we won't mention it, David was very happy to step into a more hands-on role at DRIVEN in January 2020. He was in Namibia driving Land Rover Defenders in March 2020 when the world suddenly changed, but made it home.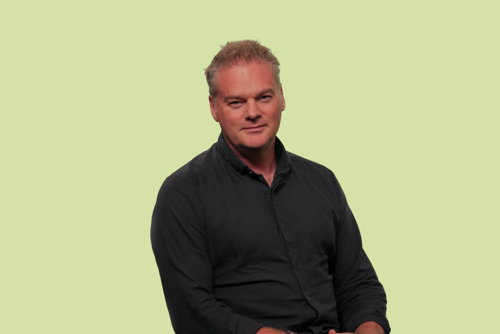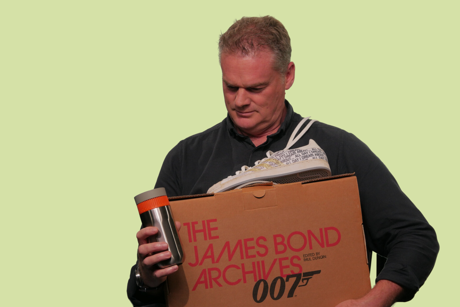 Hometown:

Based in Auckland, Damien originally hails from the mighty King Country, having grown up in Otorohanga.


Specialist subject:

Heavy metal, excitingly expensive tech and far too much knowledge of television and movie cars. Once built a three quarter scale Formula One car out of cardboard.


First car:

A truly malevolent 1979 Mazda 626 that ran on CNG and constantly found exciting new ways to break down.




Favourite car:

Any Kei car (DON'T JUDGE ME!)
Bio: After a decade in the music retail industry, Damien decided to change course and headed off into the world of journalism, with his first job being at the Waitomo News. A lifelong love of cars quickly saw the editor proposing a motoring column, which he eagerly agreed to. His first road test was of a Nissan Navara and he ruined a tyre running over a set of chain harrows hidden in long grass on the farm he was taking pics of it on. So that was a net loss for the newspaper. After writing an article about doing the Targa New Zealand tarmac rally with a couple of mates for Driver magazine, he was offered a job there as assistant editor and the rest is close to two decades of history (and driving lots of cars).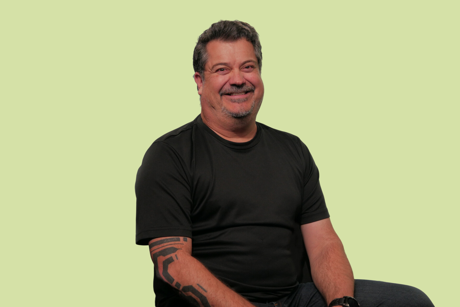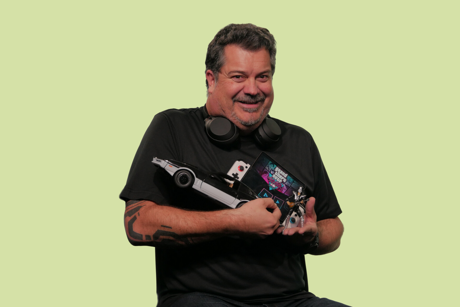 Hometown:

Sam was born in Auckland and currently lives in Bayswater.


Specialist subject:

Science, which he has a degree in. But his real passion is videography.


First car:

1995 Nissan Pulsar in Red with some dodgy mods, including taking out the air filter so you could hear the intake.


Favourite car:

At this moment (and it changes a lot) the M3 shooting brake… it's a wild performance car but still plenty of room for his 3 kids. As he ages, he doesn't seem to have as much time for sports cars… although he would love a Porsche 911 GT3.
Bio: When he's not behind the mic on Coast FM, he's normally behind the wheel.: either driving his kids to day-care in the Kia Carnival, the best car for a large family that has ever existed, or, behind the wheel of his Can Am X3 off-roader, which runs on alcohol. Going as fast as he possibly can has always been a priority. In the early days it was a screaming 2 stroke KX80 motorcycle, which slowly evolved through many stages into a Ducati 1098. His first car was a Nissan Pulsar GTi which of course had after-market headers and a big bore exhaust. Then a WRX Sti. Before finally learning capacity is king... his first European Car was an MK 6 R32 golf in blue… which had a 3.2 litre v6 shoe horned into a hatchback. Before buying what is the perfect car the B7 AUDI RS4. A naturally aspirated high revving V8. I sold that car and now I regret it. But life has changed… and so has the world… so if he's not in the Kia, he's gone electric with a BYD Atto 3 and loves everything about it. Just not the sound.
Hometown:

Grew up in Green Bay, West Auckland, in a neighbourhood populated by emerging motorsport legends, some of whom were his mates.
Specialist subject: Happy to engage with any subject whether it involves wheels or not.
First car: A black 1957 Ford Ranch Wagon that he bought from a funeral director. The folded back seat had never been sat in.
Favourite car: See above.
Bio: Paul lives in Orewa but his writing career began back in late 1980s with freelance magazine contributions and becoming the Golden Bay reporter for the Nelson Mail. He currently owns a Hyundai Ioniq 5, a Volkswagen Grand California, two motorcycles, two e-bikes, and three bicycles. He is happy to engage with any subject whether it involves wheels or not.
Mathieu Day-Gillett
Hometown:

Cambridge-based, Auckland bred
Specialist subject: Motorcycles
First car: 1991 Nissan Pulsar M1 with GTiR bodywork
Favourite car: Subaru 22b
Bio: Mathieu Day-Gillett began his career in the automotive industry as Driven's web loader in late 2012, before working his way up to join the team's full-time writing staff. He took over primary motorcycle duties for Driven in 2014 and developed strong relationships within the industry. Mat prides himself on being an honest voice as well as being committed to fostering the two-wheeled community in Aotearoa. Currently based in Cambridge, Mat has focused on covering motorcycling in New Zealand and when he is not dropping his Honda Rally in the mud on an adventure ride can often be found riding around the Waikato on a variety of bikes.
Hometown:

Grew up in Swindon, England, very much like Vegas, but without the bright lights, gambling or in fact anything interesting — but what goes on there stays (thanks to the magic roundabout).
Specialist subject: Roundabouts obviously, 80's music, and football (the round ball kind).
First car: A 1970 blue Vauxhall Viva with a hand-painted red stripe and an ignition key you could remove while running.
Favourite car: MkII Ford Capri 2L S
Bio: Dave lives in Auckland with his small family network. He is a published novelist with a strong penchant for the automotive world. Dave is well travelled, but not well heeled, and oddly believes he is in line for the throne, however, knows he is 'a fair way down the list'. Despite feeling 'born into it', Dave's automotive writing career began a shade over a decade ago and he seldom feels happier than being behind the wheel of a vehicle or tapping away on a keyboard — but not at the same time.
Contact us
You can get in touch with us by emailing [email protected].